In the second episode of the three-part series "Why HKUST?",  two students from Kazakhstan obtained scholarships to pursue undergraduate studies at HKUST. They have immersed themselves in research projects, internships, and a dynamic campus life, adding up to an outstanding personal profile for future career or further education.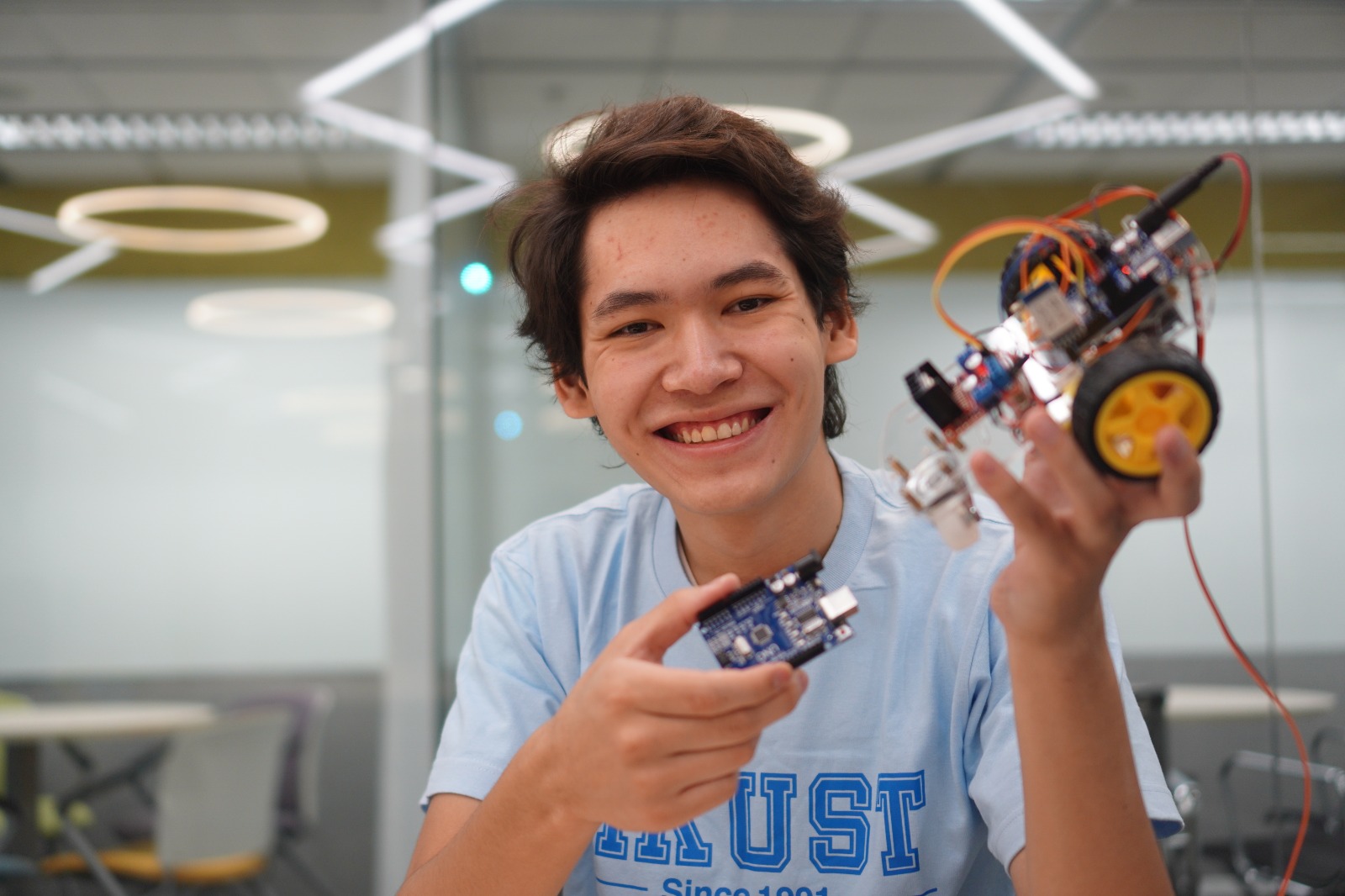 An International Physics Olympiad Bronze medallist, Amirkhan Bailin was not short of options for further studies. However, one institution stood out to him—the Hong Kong University of Science and Technology (HKUST).
"The University consistently performs well in all major rankings—such as 27th on QS World University Rankings 2021—and is also well known for my major and high graduate employability," says Amirkhan, now a second-year mathematics student at HKUST. "Here, you can explore any interest. You are your only limit." 
Currently on the Statistics and Financial Math track, Amirkhan, 19, says this Math program appeals to him as it focuses both on theory and application and is connected to the market. "I am also not confined to a specific career path from the start. I can take my time to explore different interests, such as finance and computing, before deciding on what to do after graduation," he says.
To help him with this decision, HKUST not only has top professors to arm him with the necessary knowledge, but it also offers many hands-on research opportunities. For example, the Undergraduate Research Opportunities Programme (UROP) allows undergraduate students to immerse in tailor-made research projects under the supervision of world-class researchers. "This is an exciting opportunity for me as not many universities have a system to include UG students in real research projects," he says.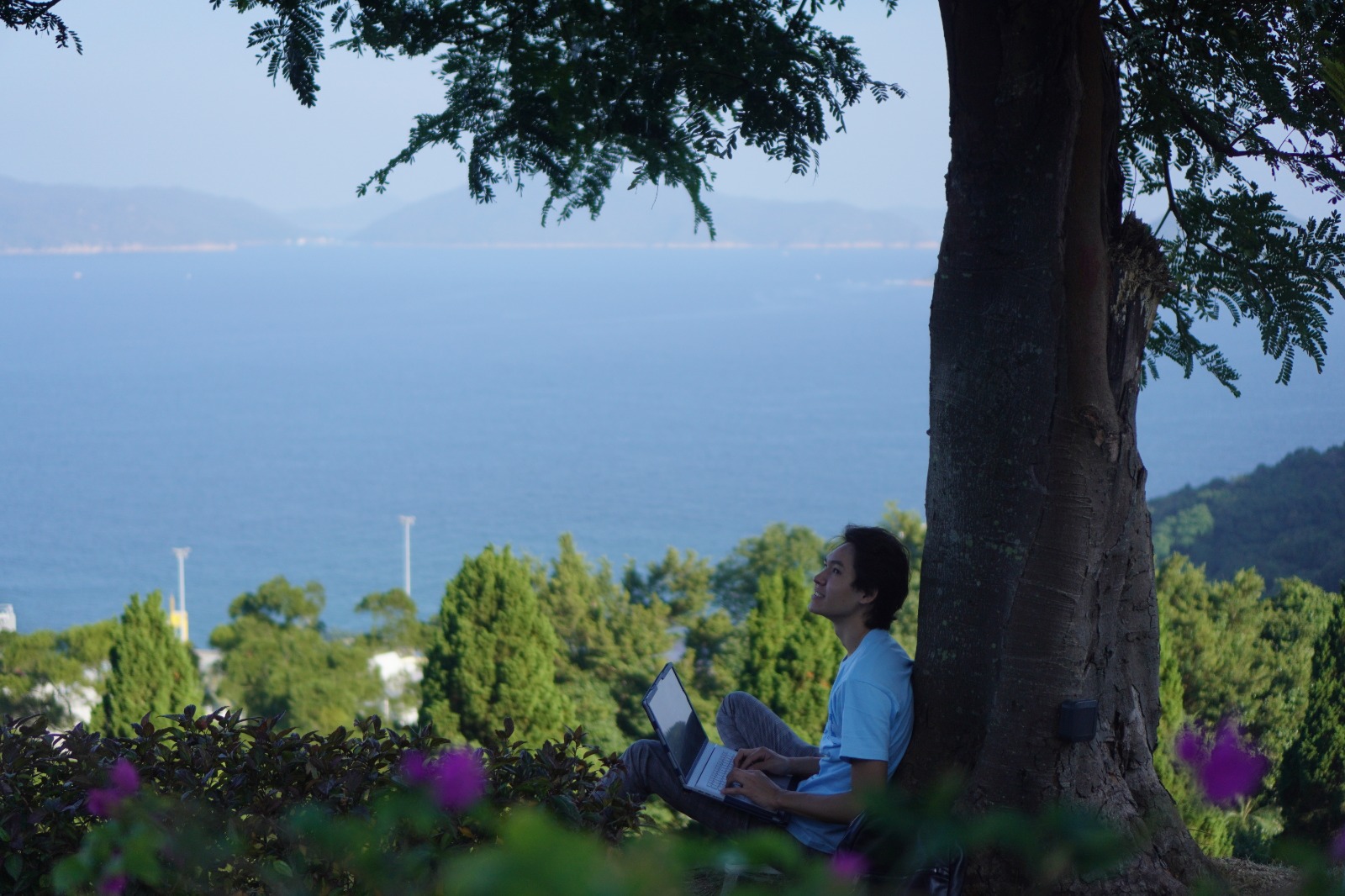 There are also many extracurricular activities at HKUST that help Amirkhan develop his various interests, including the university's award-winning Robotics Team. "I was only in the team as a trainee for a short period of time, but I managed to participate in operating an underwater robot prototype," he says. "With no engineering experience, I really benefited from the classes on the nuts and bolts of robotics. I also learnt a lot about teamwork and communication as a small mistake in one component can cause the robot to crash." 
With the pandemic disrupting many students' plans, HKUST was among the first in Hong Kong to quickly move its classes online, and launched online exchange programs with international universities from the US, Europe and Australia, so as to minimise the impact brought by Covid-19.  Last year, Amirkhan took part in one of such internships at an IT company founded by HKUST alumni.  "I got to apply knowledge learnt at university and pick up more programming skills. The HKUST job portal is very useful for us to find internships," he says, adding the university organises talks for students to gain insights into different industries.
With Amirkhan on two scholarships, it is important for him to do well in his studies, but he also takes time to explore Hong Kong. "HKUST is accessible to urban areas, but also close to nature, which provides a respite from the hurried city life. I can do sports, swim and hike here," he says. When he first arrived, his schoolmates took him around the city to try local food and sightsee. "I had this dessert with ice cream and rice balls in a soup, it was a totally new experience to me," he adds. 
Despite the pandemic, Amirkhan says he feels safe in Hong Kong with its strict quarantine system. The university also provides lots of support so students' learning is not affected by the online format, he adds.
More Kazakhstan students are studying at HKUST now, with 18 such students at undergraduate and postgraduate levels in academic year 2020/21. They include 20-year-old Aruza Urtay. The second-year biochemistry and cell biology major says the calibre of the professors and research opportunities offered at HKUST—even for undergraduates—appealed to her, and adds that she benefits from the interdisciplinary nature of the Biochemistry and Cell Biology programme, which includes both biology and chemistry.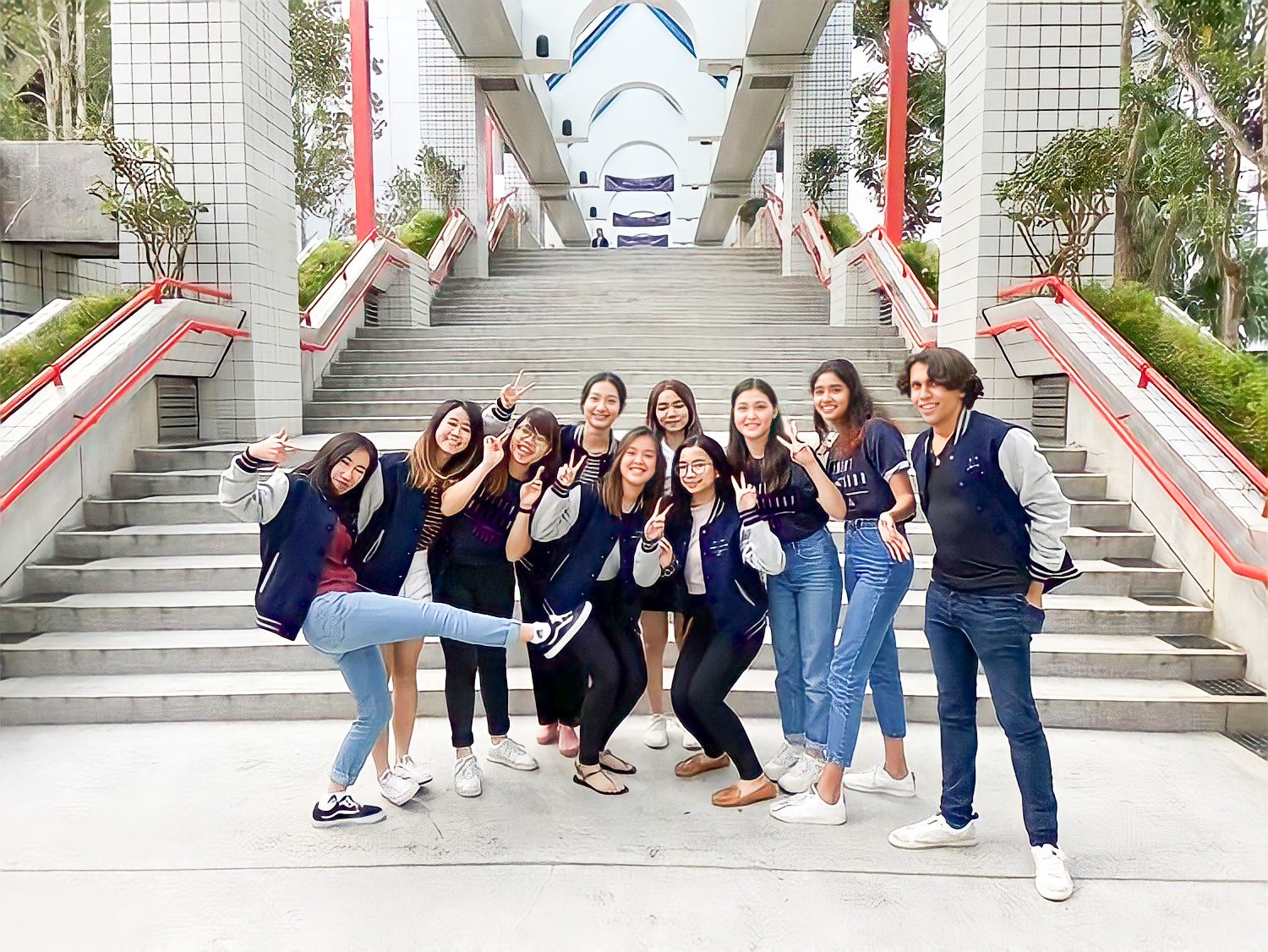 While Aruza is now in Kazakhstan due to Covid, she managed to participate in many student activities in the three months she was in Hong Kong. Besides being a peer counsellor, she is part of the Think Green programme, which allows her to work with like-minded students in making the campus a greener place. She continues to organise activities with friends via Zoom. Aruza says she misses HKUST's sea views, adding how "waking up to the amazing scenery really relieved my stress".
Aruza, who received an admission scholarship, hopes to further her studies in the US or Europe. She believes her experience at HKUST will help her realise this dream with the university's strong exchange network with many Ivy League universities.