Prof. Rhea LIEM's career is one that has been forged in adversity. A convergence of crises, both familial and societal, led to her making decisive career choices at a young age. "My life was turned upside down, but actually in a good way," says Prof. Liem, Assistant Professor of Department of Mechanical and Aerospace Engineering, who recently won the University Grants Committee (UGC) Teaching Award 2021 under the category of Early Career Faculty Members.
Prof. Liem's family in Jakarta was thrown into upheaval when she was 16. Her father fell seriously ill, forcing her parents to close the family business and spelling an end to the comfortable middle-class life.
"My family situation and the worldwide financial crisis challenged me to think seriously about my future and career. I needed to choose a subject that plays both to my strengths and interest to make sure I can support myself and my family."
Hard work and learning passion earned the young Rhea a scholarship to the Nanyang Technological University in Singapore to study Mechanical and Production Engineering, little realizing this is not a popular choice for female students. 
"I started off as a mechanical engineer, which is a very male-dominated field, but nobody in my school or family questioned my choice," she says. "My parents had three daughters and one son, but they never differentiated between us, like saying girls cannot do engineering and so on. My father taught all of us science on his own when we were children."
After graduating she worked as an engineer in Singapore for three years before heading off to the United States to do a Master's at the Massachusetts Institute of Technology (MIT) in Cambridge, where she discovered her own  passion in aerospace engineering, another turning point in her life. 
Rhea's studies took off, and more fortunately, under the wing of a sympathetic female supervisor, Prof. Karen WILLCOX, a world-famous professor of aerospace engineering and computational science.  "I think there's an inner desire among female faculty to give support to female students. She really encouraged me to explore my personal identity, accepting not only my strengths but my weaknesses as well, which has much influence on my research and teaching," says Prof. Liem.
 Flourished in her new specialism, she left MIT with two Master's degrees, in Computation for Design and Optimisation, and Aeronautics/Astronautics, and headed for University of Toronto, where she obtained a PhD in Aerospace Engineering in 2015. 
A move to Hong Kong soon beckoned, with HKUST offering her a job in its Department of Mechanical and Aerospace Engineering (previously named Department of Mechanical Engineering). From being a student to taking care of other students, she describes the first couple of years "a baptism of fire". 
"I was really nervous at the beginning as I never thought teaching can be my career, even my family was surprised," says Prof. Liem. "I spent months taking teaching workshops at the Center for Education Innovation and carefully prepared my teaching notes. I still remember I felt jetlagged and sick for the first few days of teaching. But as soon as I started talking in class, I was instantly energized," says she, adding it was at that moment that she realized teaching is her thing.
 
Prof. Liem weighs empathy more than intelligence in her teaching philosophy. Even though she might not be an excellent teacher at the start, the students were able to see her effort. 
"I have treated my students as partners since the very beginning," she says. "It's important that students feel they are acknowledged. Sometimes they ask me questions that I don't know. I would tell them honestly that I don't know and then go back to check the answer. Sometimes when students are exhausted by mid-terms, I would go easier on the lesson and then make it up when they come back with more energy." 
Prof. Liem teaches two classes at HKUST: Introduction to Aerospace Engineering, and Aircraft Design. The latter is a challenge to teach, given the difficulty of communicating such a vast, complex subject to beginners. 
"Those who have 10, 20 years of experience teaching it tell me 'we are not there yet, the textbook is not enough'. The subject involves cross-discipline integration and computational complexities that are demanding for undergraduates," she says.
To help students learn better, Prof. Liem developed a learning platform that exposes students to the programming and mathematical computations needed for the course, so they don't need to learn everything from scratch and can concentrate on aircraft design.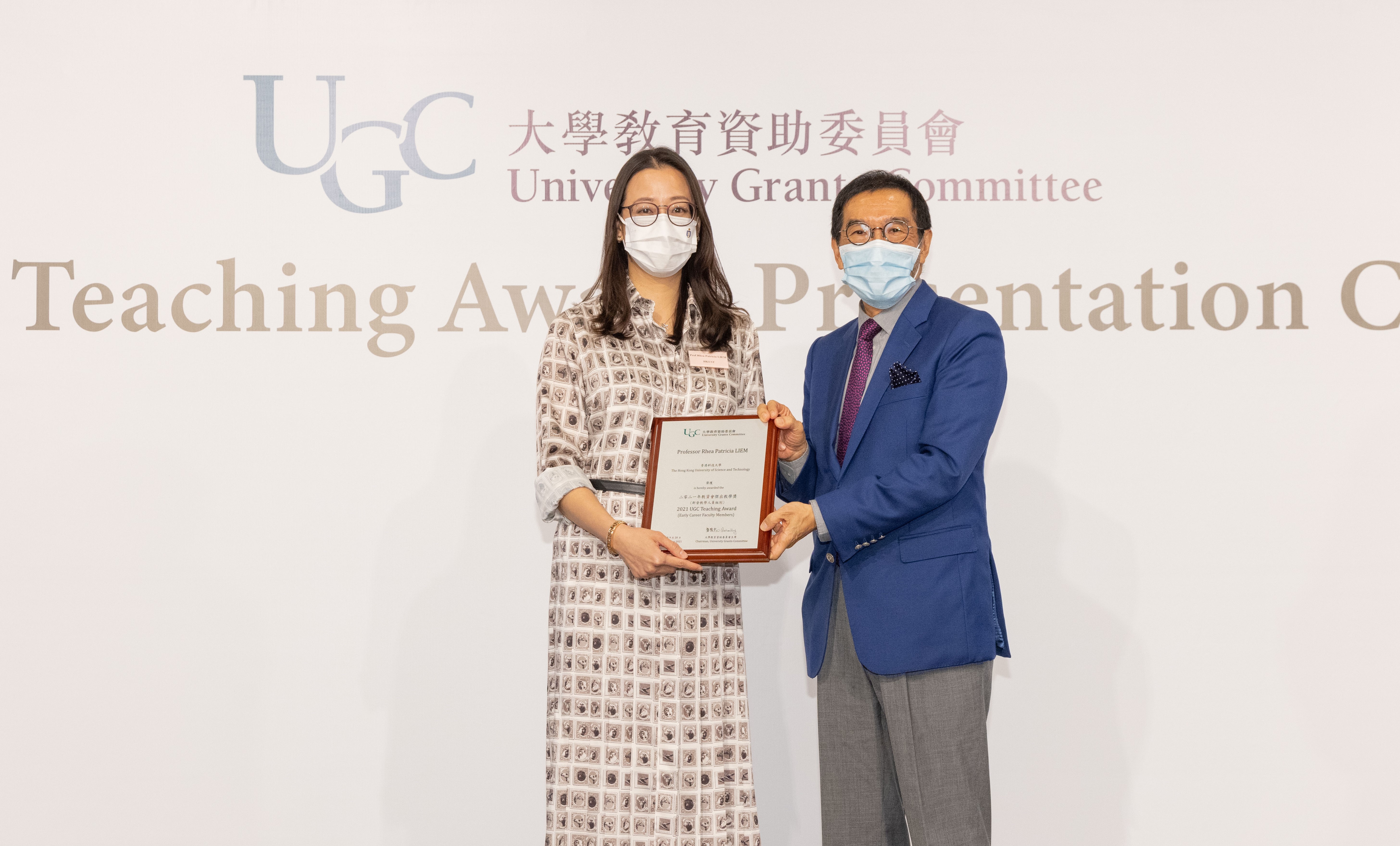 Asked what the most rewarding for teaching is, Prof. Liem says it is seeing the transformation of students. 
"I have a student who has been struggling a lot academically and always come to me for advice, but his thorough research and self-study capabilities amazed me. He wrote an individual term paper that eventually landed him an internship position and is now seriously thinking to pursue the research field. I witnessed his change from questioning himself to finding his own identity, happy seeing the glow of confidence on his face," says Prof. Liem.
"That's why I always give students the freedom and flexibility to explore on their own, be it on topics, way of learning or presentation. Like how I was taught at MIT, it's important to discover your true self and be responsible for your choices." 
That teaching philosophy and care for students had already paid dividends in her time at HKUST. Prof. Liem had previously won the Engineering Teaching Excellence Appreciation Award  for 2017-18 and 2020-21, and her efforts have been further recognized now with the UGC award. 
"I was surprised and overwhelmed," says Prof. Liem. "The award is not just for me. I'm happier for the attention that goes to the  aerospace program at HKUST, which is relatively new. The award reaffirms my commitment to contribute more to the University in the future."
 
Looking back on the long marathon she has planned for as a teenager, Prof. Liem says she is grateful for what she has been through and glad to be a role model.
 
"Keep an eye on the big picture and not get bogged down in the minor details. Explore what you really like in your life and be brave to pursue it. Don't create barriers for yourself," advises Prof. Liem to her dear students.