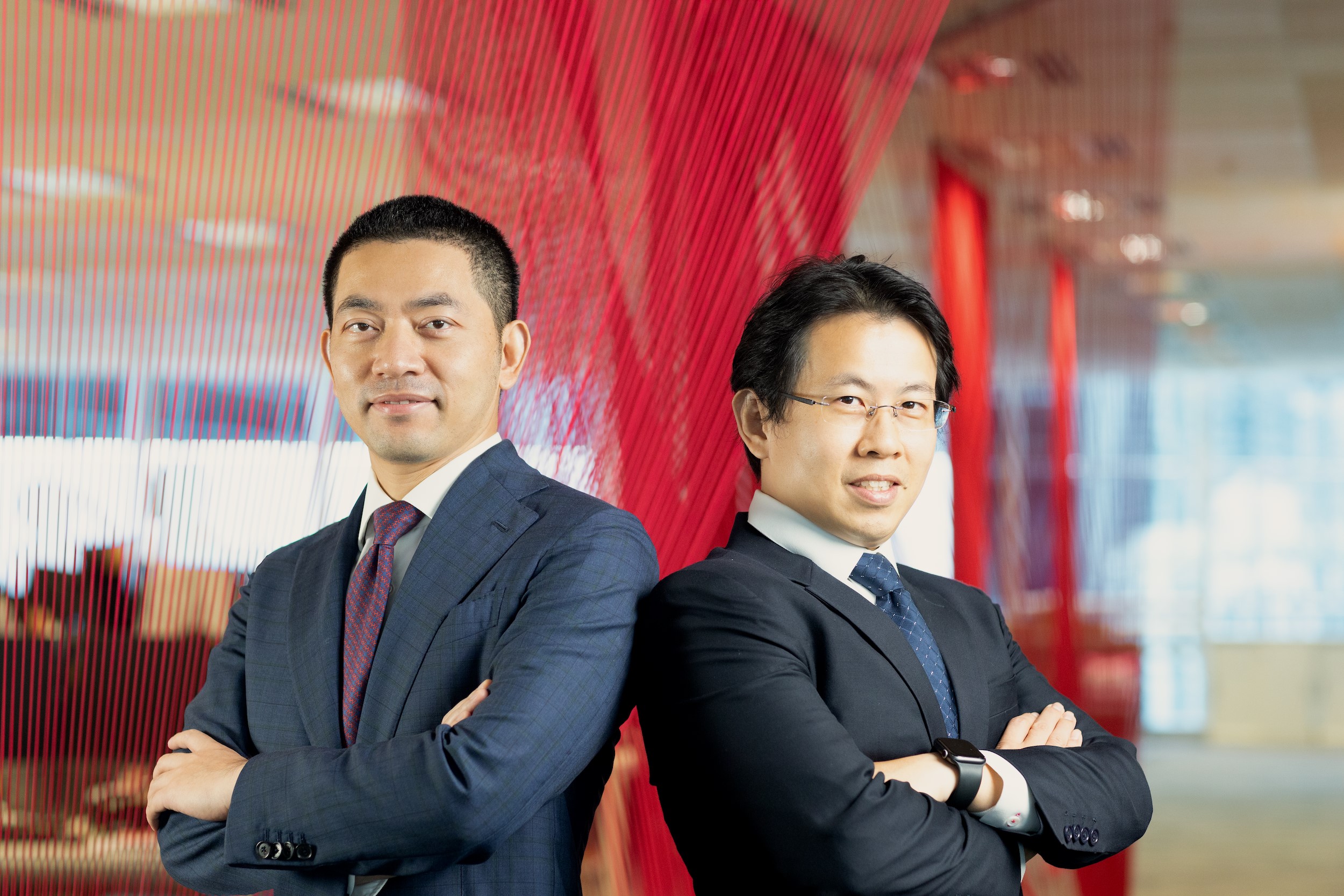 In 2015, when Dr. Don HUANG was still teaching financial engineering at HKUST, he received a call from his former bank colleague Kelvin LEI, asking whether he would be interested in starting a business with him. The answer was an instant "Yes!"
"Kelvin told me his vision of democratizing wealth management so that more people could enjoy better services. It wasn't easy for the algorithms and financial modeling involved, but I immediately felt it was a great opportunity," says the HKUST alumnus. 
What inspired Kelvin was his veteran experiences with renowned investment banks he had been working for. When Kelvin witnessed first hand  the financial crisis in 2008, it made him pause to rethink: did the bank serve the best interests of their clients?   
"Bankers were incentivized to sell sophisticated derivatives to those who didn't understand the risks. Besides, quality advisory services were only offered to premiere clients while retail investors could hardly get any personal investment advice. That's when I realized there's a market for digital, algo-driven wealth management products," Kelvin says.
The humble beginnings
The duo co-founded AQUMON, a full-service wealth management app with robo-advisory to make investing easy and accessible to all. However, with no office and initial funding, they had to bootstrap and started in the HKUST Library. The two have spent nine months in the library and campus canteens developing algorithms and designing fundraising strategies. Their first employees and interns were hired on campus. 
"HKUST is in an excellent coastal location, and the library never failed to inspire ideas," Kelvin says. They applied for the HKUST Entrepreneurship Program after realizing they needed an office and other support services. But after hiring six more interns they felt they needed more space. So, they rented a village house in Tai Po Tsai Village in Clear Water Bay, not far from the university.
"When I had meetings, I would invite people over. They would take a long time to find the place and be quite surprised to see our office based in a village house with two dogs at the entry," he laughs.
Despite an unusual office set-up, they managed to impress their first investor – Alibaba. The two parties first met at an entrepreneurship exhibition organized by HKUST Entrepreneurship Center in 2016. The Alibaba executives drew parallels between the humble beginnings of AQUMON and Alibaba, when the e-commerce giant's 18 co-founders worked out of Jack MA's apartment in Hangzhou, Kelvin says with a smile.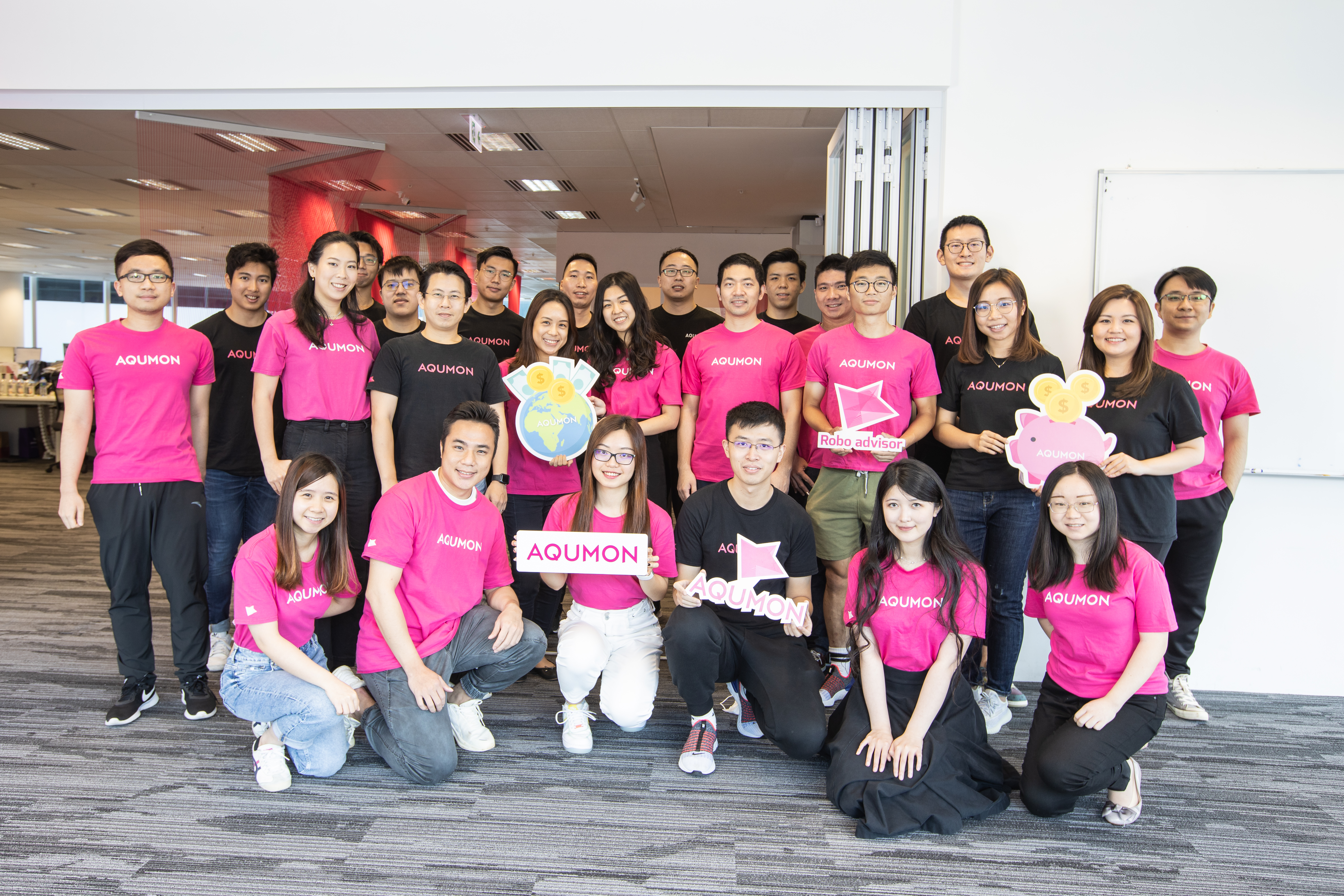 The key milestone
A key milestone took place in 2016 when the company worked out ways to place orders at worldwide exchanges smoothly, Don recalls. It was difficult because they had to integrate investment strategies and execution, which would see them working to connect to global exchanges or brokers via Application Programming Interfaces (APIs). "Since we were trading across the world, we would stay up until two to three in the morning to see those trades through," he says.
AQUMON became one of the first independent robo-advisers accredited by Hong Kong's Securities and Futures Commission in 2017. Apart from Alibaba, its investors now include HKUST, Cyberport, Lenovo, an affiliate of Bank of China and Zheng He Capital. Today, the fintech company hires about 150 talents and has more than 20,000 registered users.
Don attributes part of the success to the all-in-one platform, which processes more than 100 terabytes of real-time data in global financial markets to seek the best exchange traded funds (ETFs) for clients. It lets users invest in more than 50 asset classes worldwide.
"Conventionally, private bank clients may need to email their banker or even write letters to check their investment returns, and any investment rebalancing or adjustments take time and effort. We let you do all these in 10 minutes in an app, and you can track the returns anytime," he says.
Passion keeps you going 
Kelvin says what propelled him to follow his entrepreneurial instincts was a deep understanding and vision of the financial industry. "You've got to have insights about the industry to run your own business, instead of creating a start-up for the sake of it. It's the domain knowledge and goals that steer the business and grant you perseverance when faced with challenges," he says.
He put the success down to his grit and diligence. "Everyone wants to be successful, but do you have what it takes to succeed? For Don and I, we delved into research and business side of things in the library and the village house every day for three years before we could have a proper office," he says. Some of their founding members have since left the company citing the excessive workload. While Kelvin says he was saddened to see them go, he deeply appreciates their trust.
"You'll also need a lot of people to give you a hand in the journey. I'm grateful I have a great partner, Dr. Huang and all the support from Entrepreneurship Center," he says. 
Besides focusing on building brand awareness, the company is looking to explore new markets in Asia where Singapore and Japan are their next targets. But no matter how far they go, they will never forget their humble start and the mission of democratizing finance for investors' best interests, says both Kelvin and Don.