Being a world-class researcher has been a dream of Kevin LAU Shun-Fat. When Kevin completed his first degree in biochemistry and cell biology at HKUST in 2016, he was determined to pursue a postgraduate degree. The question was: where?
"There is a common view among local undergraduates that overseas universities offer superior research opportunities and a better experience in general. As it turns out, not really," he says.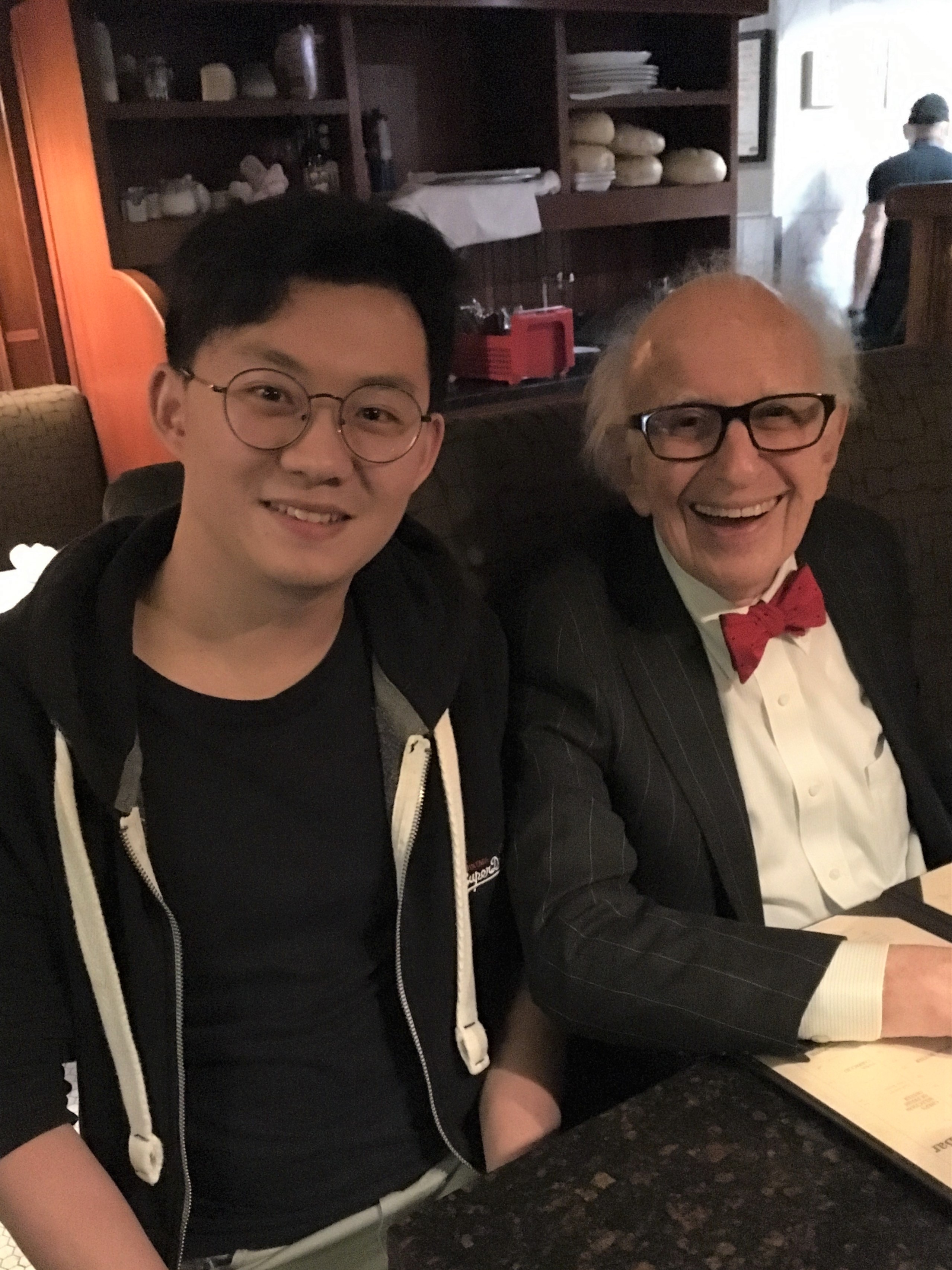 The right mentor is everything
Now a third-year doctoral neuroscience student at HKUST, Kevin has been studying with Prof. Nancy IP Yuk-Yu, Vice-President for Research and Development and the world-famous neuroscientist who delves into the research of target therapy drugs for Alzheimer's disease. Under Prof. Ip's supervision, Kevin has published seven academic papers and obtained the opportunities to attend many international conferences.
"Prof. Ip helped us get plenty of exposure with her international network," says Kevin. "One time the renowned Belgian molecular biologist Bart DE STROOPER visited HKUST. Prof. Ip introduced me to him, and we discussed my research work which he found so impressive that he invited me to an international conference in Sweden for a presentation."
That was the first time Kevin joined an academic conference as a presenter instead of a participant, surprising some attendees that he was just a doctoral student.
"People asked me if I was there to look for a faculty position. They were amazed when I told them I was still studying my PhD, because in Europe or the USA, it's almost impossible for a student to participate in such a big research project, not to mention giving an academic presentation, which is usually reserved for professors," Kevin recalls excitedly.  
Demonstrate the value of your research
In addition to the networking opportunities, the ample, accessible resources, including financial support, enabled Kevin and his research group to continually test their ideas and make good progress in their research.
"Some research experiments can be costly, but if you can prove the results, there would often be funding available."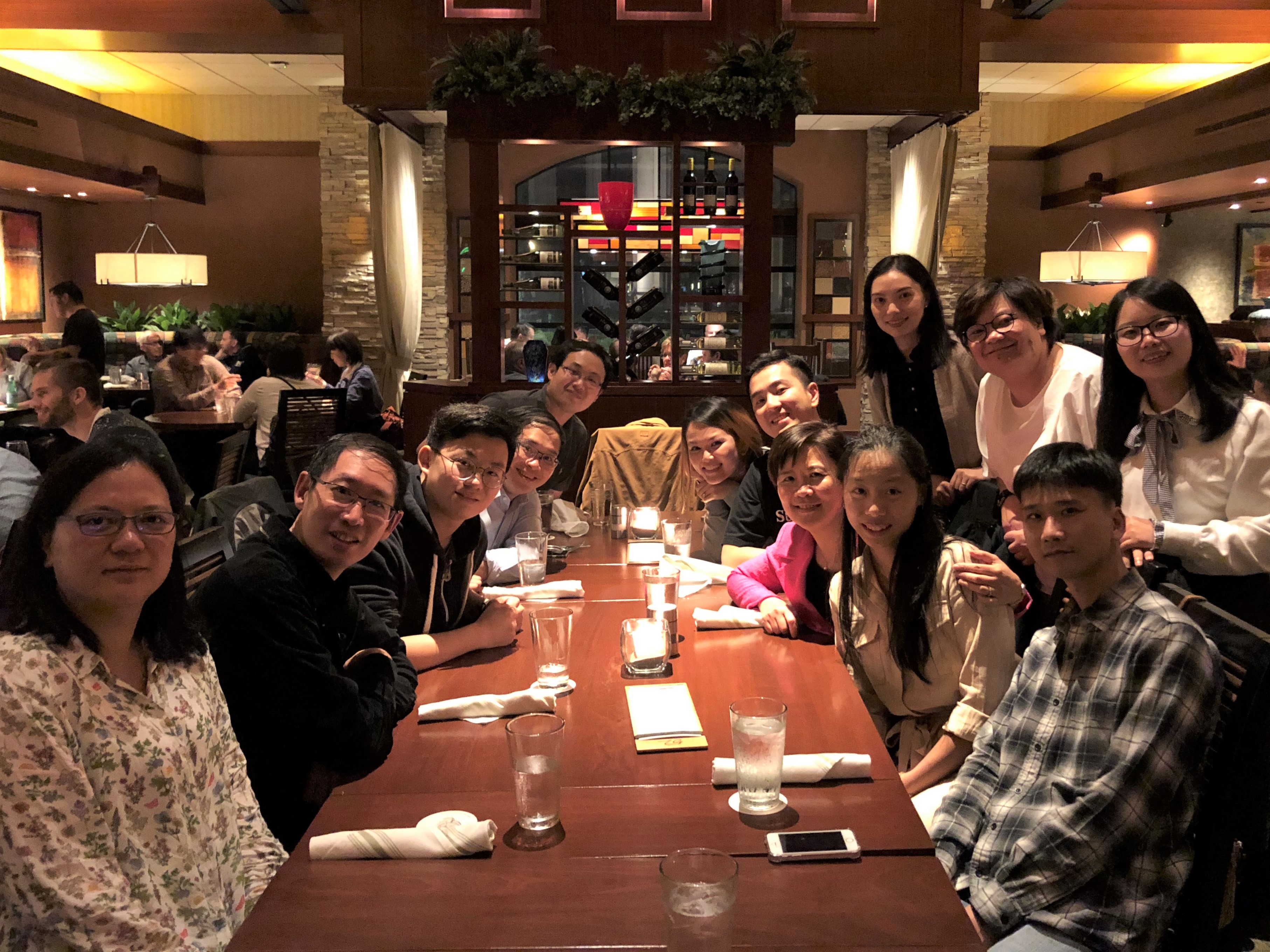 "In our research we had to conduct an experiment of 'single cell transcriptomic analysis', an advanced cell analysis technology that could help us prove our research hypothesis, but its cost was HK$300,000. We explained the experiment proposal to Prof. Ip, and thankfully, she was convinced and approved the funding. Otherwise, our research progress would probably be stalled."
Kevin added that the state-of-the-art research facilities at HKUST are conveniently put in one place and accessible to students, resulting in minimum red tape and waiting time.
Graduating this summer, Kevin now focuses his attention on the research project and has yet to decide whether he would choose to be an academic scholar or join a particular industry for his future career.  In any case the five-year master and doctoral studies have left no doubt he made the right choice.
PhD holders can only be researchers? No!
The appeal of postgraduate studies is in fact not limited only to researchers, but also those eager to apply their skills and knowledge in business and public service. Gone are the times when, for instance, a graduate from a scientific background could only work in a related field or study for a postgraduate degree, says Prof. Tom CHEUNG, S H Ho Associate Professor of Life Science about the career prospects of his students.
"The economy is becoming growingly tech-oriented, and all sectors of economy need science and technology expertise. That is why, financial institutions, like investment banks, hire our graduates as they need, for instance, biotechnology researchers to advise on investment decisions when it comes to frontier healthcare technology," says Prof. Cheung.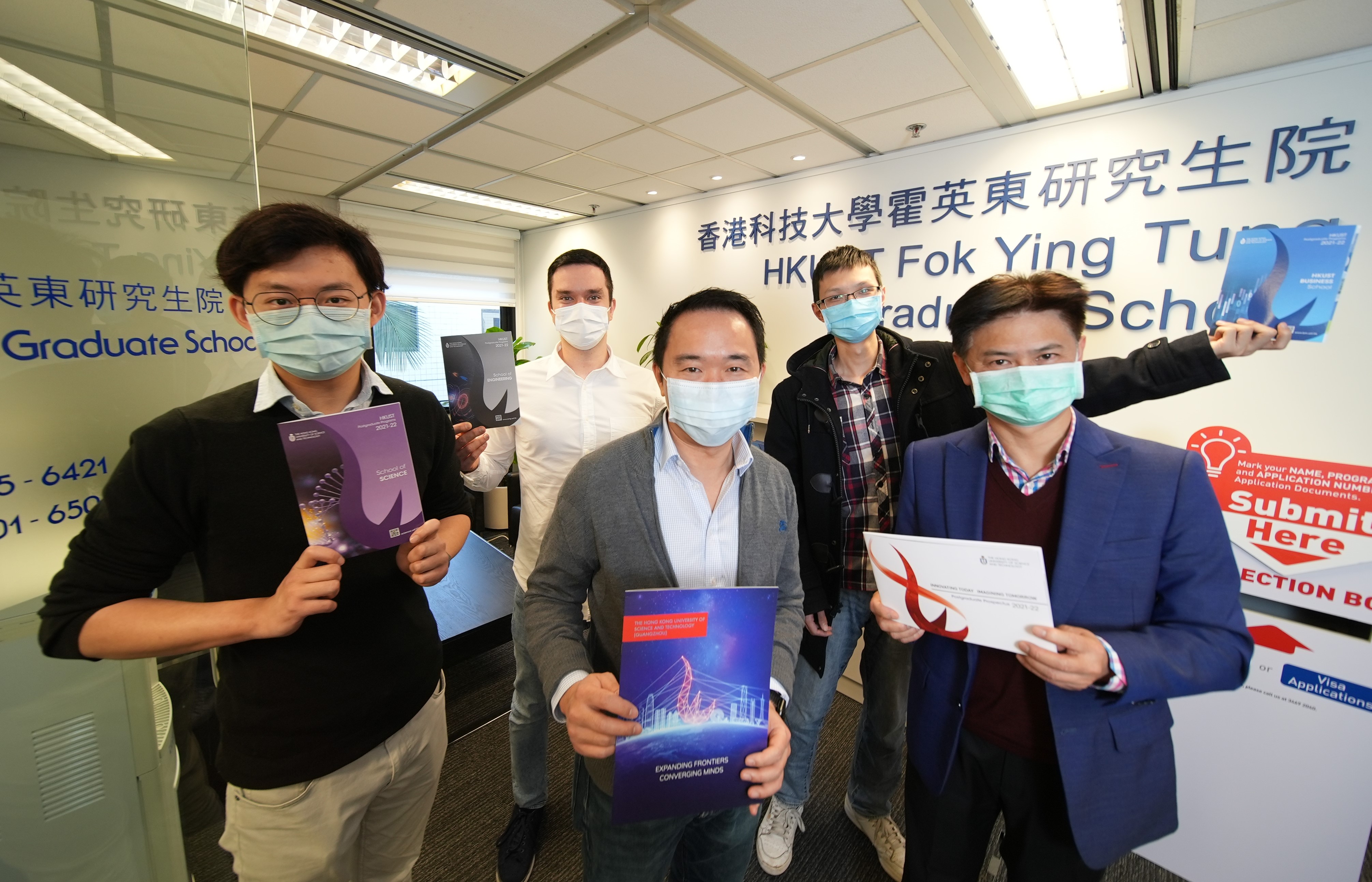 "Contrary to popular thinking that postgraduate studies narrow your possibilities, it will in fact open many more doors for you," Prof. Cheung says.
With the economy hit hard by the pandemic, the decision to pursue postgraduate studies may be affected by financial considerations.
"My parents worried whether I could support myself if I didn't look for a job. But actually postgraduate students can apply for scholarship that can cover tuition fees and living costs," says Kevin.
 
Only top students get admitted? No!
For those who wonder if your undergraduate grades would affect your chances of admission, Prof. Charles NG Wang-wai, Dean of HKUST Fok Ying Tung Graduate School, says what is often more important is your commitment.
"If you have a mediocre grade but did particularly well in chemistry, for instance, you will still stand a chance for getting into a postgraduate program in chemistry. Do reach out to professors to discuss your research plans and make a case for admitting you to show that you are committed," advises Prof. Ng.
HKUST offers postgraduate programs leading to graduate diplomas, masters, and doctoral degrees. In particular, Research Postgraduate Programs (RPgs), comprising Doctor of Philosophy (PhD) and Master of Philosophy (MPhil), involve the completion of coursework, independent research, and a successful defense of thesis. Check out the application details, deadlines and scholarship here.