Seeing how Alzheimer's disease has turned her beloved aunt from a sprightly 75-year-old to a confusing mind, Dr. Fanny IP Chui-Fun says the experience is frustrating for her as a neuroscientist because the disease remains incurable.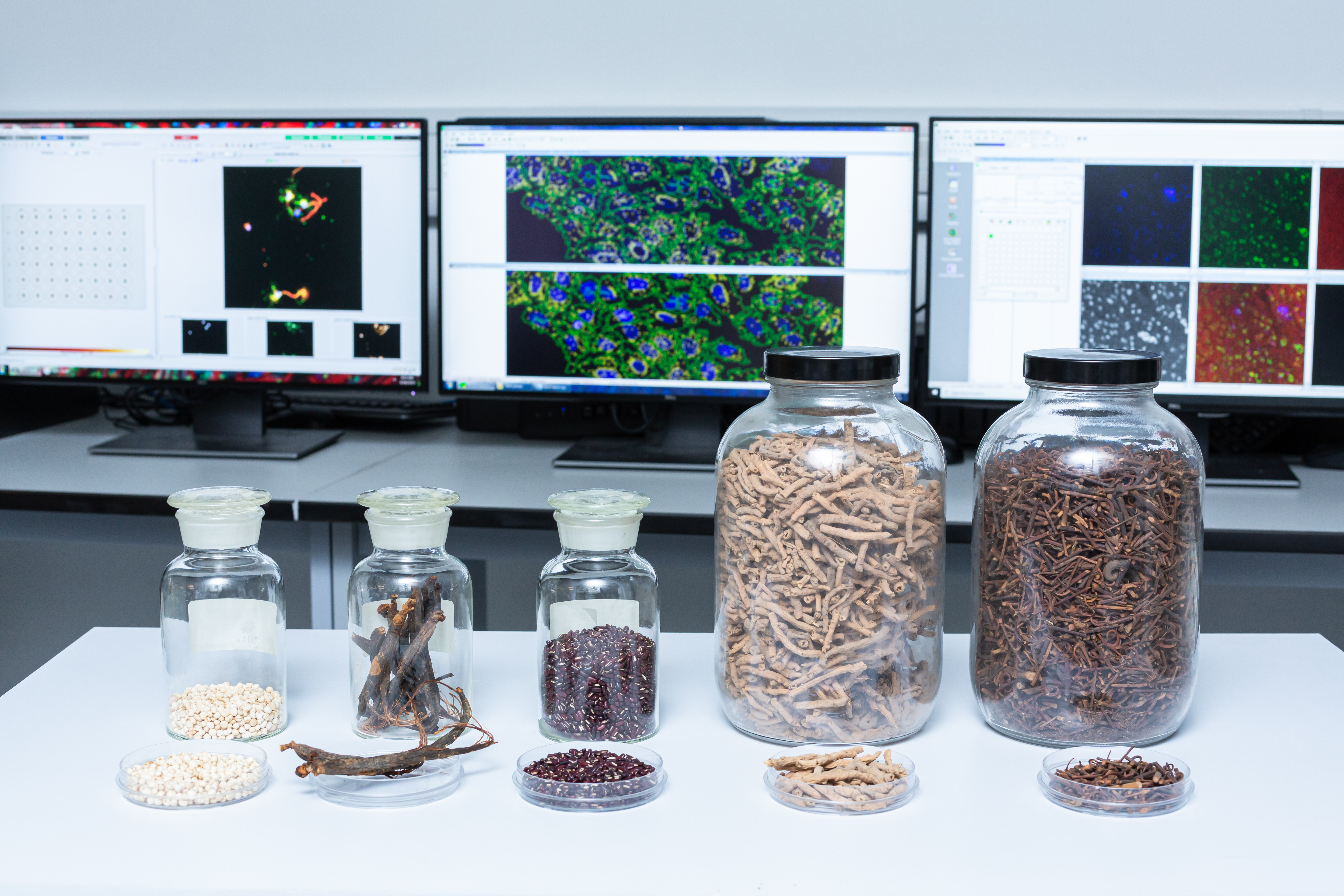 "My aunt was a secondary teacher who had a sharp mind. She used to help me with my homework, but now she can't remember things and always says something that makes little sense," says Dr. Ip.
Determined to find a treatment, Dr. Ip has been researching into brain degeneration since 1993 with Prof. Amy FU Kit-Yu, Research Associate Professor in the Division of Life Science, under the guidance of world-renowned neurobiologist Prof. Nancy IP Yuk-Yu, who is Vice-President for Research and Development and the Morningside Professor of Life Science. The trio soon explored a new direction in the field predominantly associated with Western medicine.
"Essence of traditional Chinese medicine is generated from several thousand years of knowledge and clinical experiences," explained Dr. Ip. "Prof. Ip suggested that we could tap into the plentiful literature on Chinese medicine and neuroscience at the HKUST for our research goal." In fact, forgetfulness, which shared similar symptoms with Alzheimer's disease, is chronicled in the ancient Chinese treatise "Yellow Emperor's Internal Classic" written more than 2000 years ago.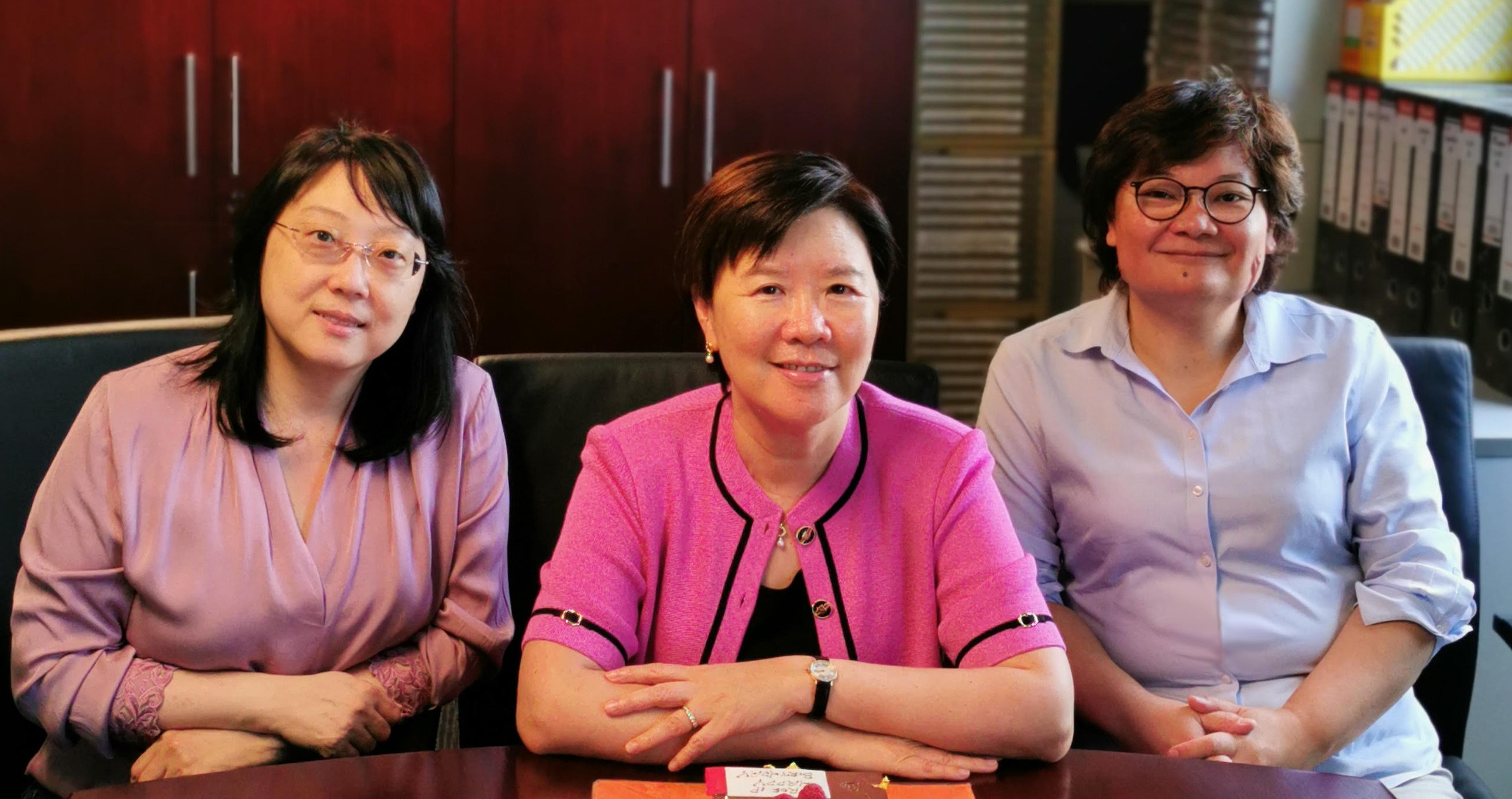 The team picked 50 to 100 Chinese herbal ingredients already proven effective in enhancing memory and blood circulation for testing and experiments. Some ingredients came from ancient Chinese herbal formula.
However, the research process is extremely challenging with numerous failures for repeated screening and testing are required to get the best synergistic effects of the mixture.
"Only active extracts that show functional activities in bioassays are selected for production. We're talking about 100 ingredients, so there could be numerous mixture possibilities, meaning numerous failures before we came up with the formula that produce the best result in enhancing memory and learning," says Dr. Ip.
Some of the commonly known ingredients are morinda root, liquorice root, Sichuan lovage rhizome, kirilow rhodiola root, and rhizome, which are proven effective in strengthening synaptic function.
Synapses are tiny connections between neurons for message transmission, like cables transmitting electricity to power up electrical appliances. When synapses deteriorate, messages cannot go through the links, resulting in the decline of brain activity such as memory loss or diminished learning abilities – early signs of Alzheimer's disease. The symptoms can take as many as 20 years to manifest themselves. "It's better to strengthen our brain before it deteriorates," says Dr. Ip. 
Dr. Ip described the research as an "assignment" given by her father, who is a Western doctor and never used Chinese medicine before.
"My father practically asked me every day when our products would be ready. He attended Prof. Ip's seminar ten years ago and understood everything about our research methods and scientific criteria. Since then he had been 'keeping track' of our research progress. Besides, many of his friends, also doctors, are suffering from Alzheimer's disease. He has been keen to look for prevention."
In 2018, the trio co-founded a biotechnology start-up INFItech to translate 20 years of research efforts into health supplements fully backed by scientific research, along with two science advisors who do not take part in operations.
INFItech is among the start-ups awarded seed funding under the Technology Start-up Support Scheme for Universities (TSSSU) for 2018/19 and 2019/20 from the Innovation and Technology Commission of the Hong Kong government. They are also a member of the HKUST Entrepreneurship Program, which supports them in networking with investors and more practical matters, like giving them a place to work.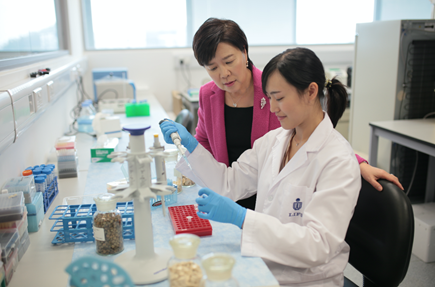 Product aside, Prof. Nancy Ip's research lab has recently established biobank and database of omics data for Chinese Alzheimer's patients, adding racial diversity in the patient cohorts predominated by European descent, which will lead to deeper understanding of the disease and enable new discoveries. Prof. Ip has also joined the Leadership Group of the Davos Alzheimer's Collaborative (DAC) in December 2020 to engage partnership development of Alzheimer's innovations and raise public awareness of the disease.
INFItech's supplement products are now available on their online platform.