With over 17,000 undergraduate and postgraduate students from more than 80 countries or regions at the Hong Kong University of Science and Technology (HKUST), we pride ourselves as a true cultural melting pot. In the Global Minds@HKUST series, we'll take a closer look at the unique experiences of some of our international students.   
In the second edition of this series, we chat with Olivia BOEDIJANTO, a third-year undergraduate from Indonesia studying Environmental Management and Technology. From her childhood fascination with nature, she has moved on to take meaningful actions for a sustainable environment, benefiting not only her homeland but also the wider world. Let's hear about her learning and volunteering journeys in Hong Kong, Hanoi, and Jakarta, and how her stay at HKUST fulfills her passion for making a positive impact on our beloved planet.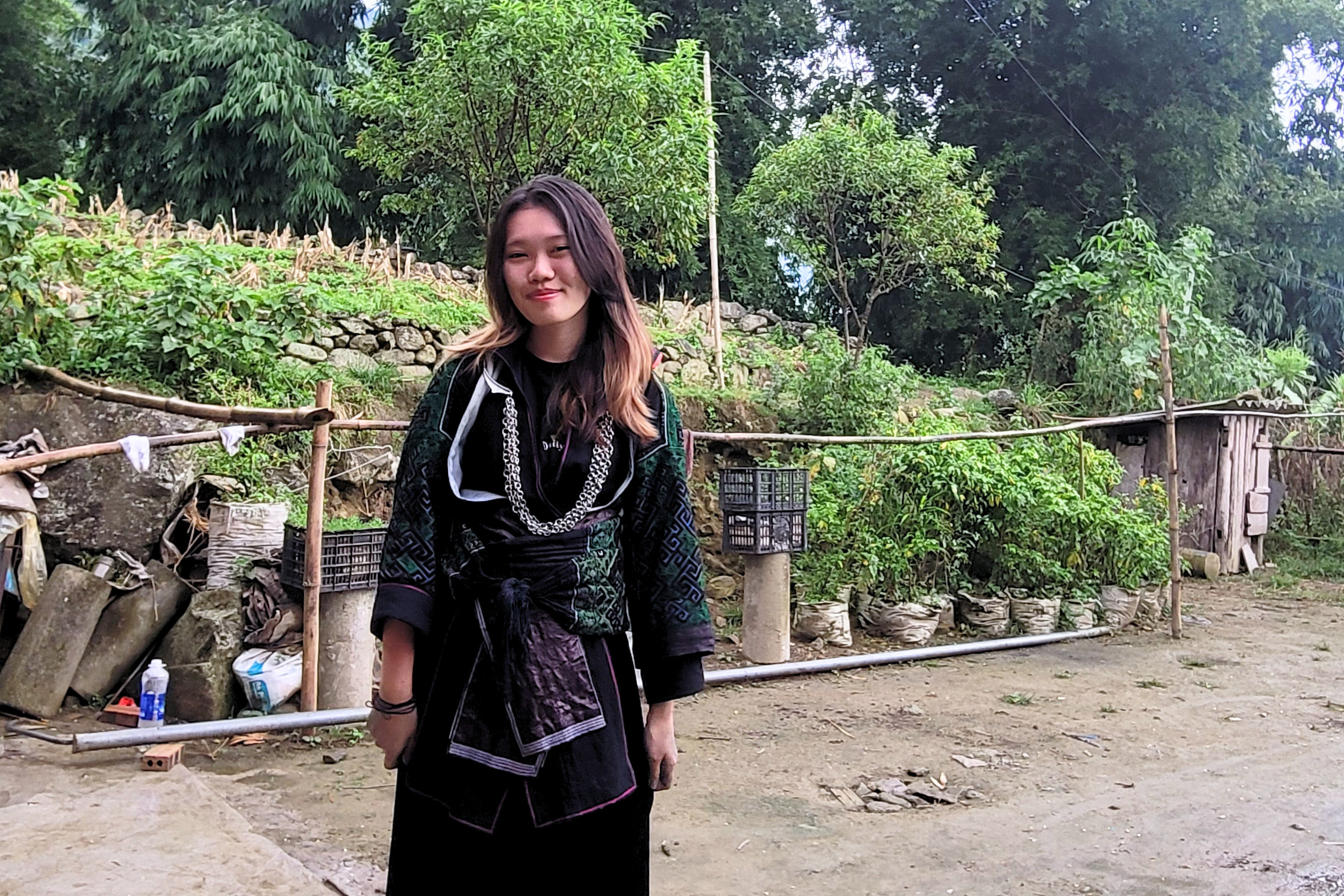 Q: What inspired you to study Environmental Management and Technology at HKUST? 
Growing up amid Indonesia's vibrant and stunning landscapes – islands, oceans, forests, and mountains, I was captivated not just by nature's beauty, but also by the environmental challenges they face. Feeling an inner call to find practical ways to make a difference, I was determined to pursue environmental studies at university. 
Given the limited environmental programs in Indonesia, I explored opportunities abroad. Among the array of options, HKUST, with its robust undergraduate research opportunities in sustainability, strongly appealed to me. 
Q: As a student aspiring to contribute to environmental conservation, have you found any rewarding experience in your varsity life? 
I have found numerous opportunities to learn both inside and outside of the classroom about environmental conservation, even across different countries. One recent highlight was my participation in a month-long summer program titled "Global Political Economy: Vietnam-the Region-the World" at VinUniversity in Vietnam with over 20 of my fellow HKUST students from different majors. Thanks to the support of the Hong Kong-ASEAN Foundation, I was able to immerse myself in an exotic culture and gain fresh insights into environmental conservation in Southeast Asia, where I come from. 
Balancing weekday classes with excursions, we visited various factories and farms in Hanoi. The standout was an electric vehicle factory, where I observed the auto industry's shift from fossil fuels to electric power, an enlightening insight into environmental problem-solving. My understanding was further deepened through lectures by program instructor Dr. Anupama DEVENDRAKUMAR and renowned anthropologist Professor David HARRISON, whose expertise in environmental intelligence among ethnic minority groups left a lasting mark on my quest for real-world environmental intelligence.  
The cultural immersion deepened when I stayed in Sapa for two days with a family of the Black Hmong ethnic group. This solo adventure opened my eyes to their ecological wisdom, from crafting cloth from hemp to dyeing it indigo blue, all rooted in a profound bond with nature. The humbling experience underscored that true understanding of natural world coexistence often entails firsthand learning from those living it daily.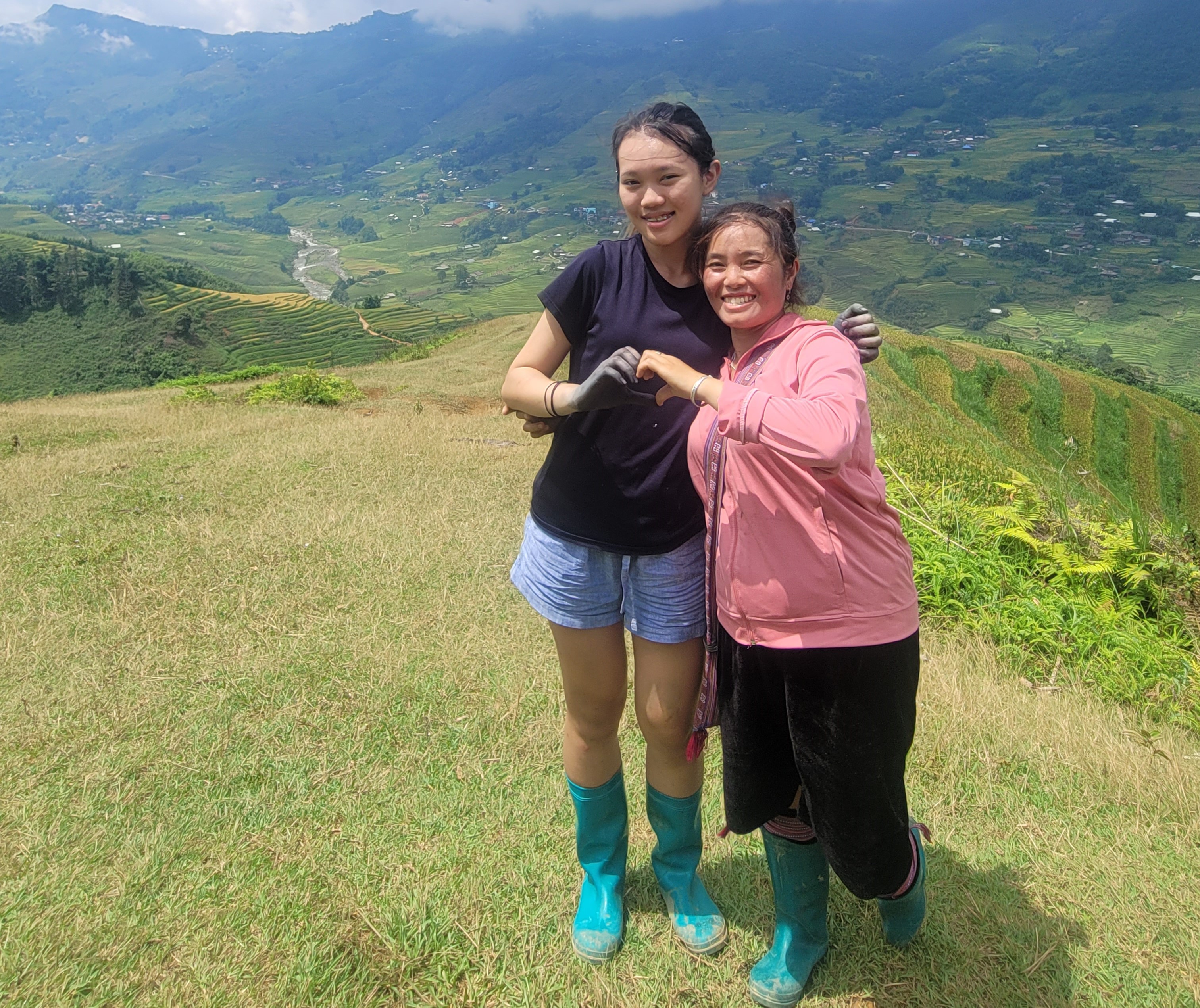 Q: Now the summer is over, how do you supercharge your studies on campus? 
My major in Environmental Management and Technology is a thrilling blend of environmental studies, business, and engineering. I have particularly enjoyed my civil engineering classes, where I can delve into topics such as urban resilience, climate change, and sustainability. In addition, my business courses have equipped me with critical management and finance skills which have proven handy in an internship where I was responsible for raising sponsorship for a sustainability NGO. 
Beyond the classroom, HKUST's rich research opportunities amplify my learning. Last year, after completing my "SUST 1000: Introduction to Sustainability" course, I was presented with a unique opportunity to join "ReThink HK 2022" volunteer program and work with Civic Exchange, a public policy think tank. Joining as a research assistant, I collaborated with editors to explore innovative strategies for building flood-resilient Asian cities, including Hong Kong, Jakarta, Singapore, and Ho Chi Minh City. Together, we drafted a position paper titled "Building a More Climate-Resilient Asia". To my surprise, this paper was showcased at the Shanghai Carbon Expo in June 2023. It was a truly fulfilling experience.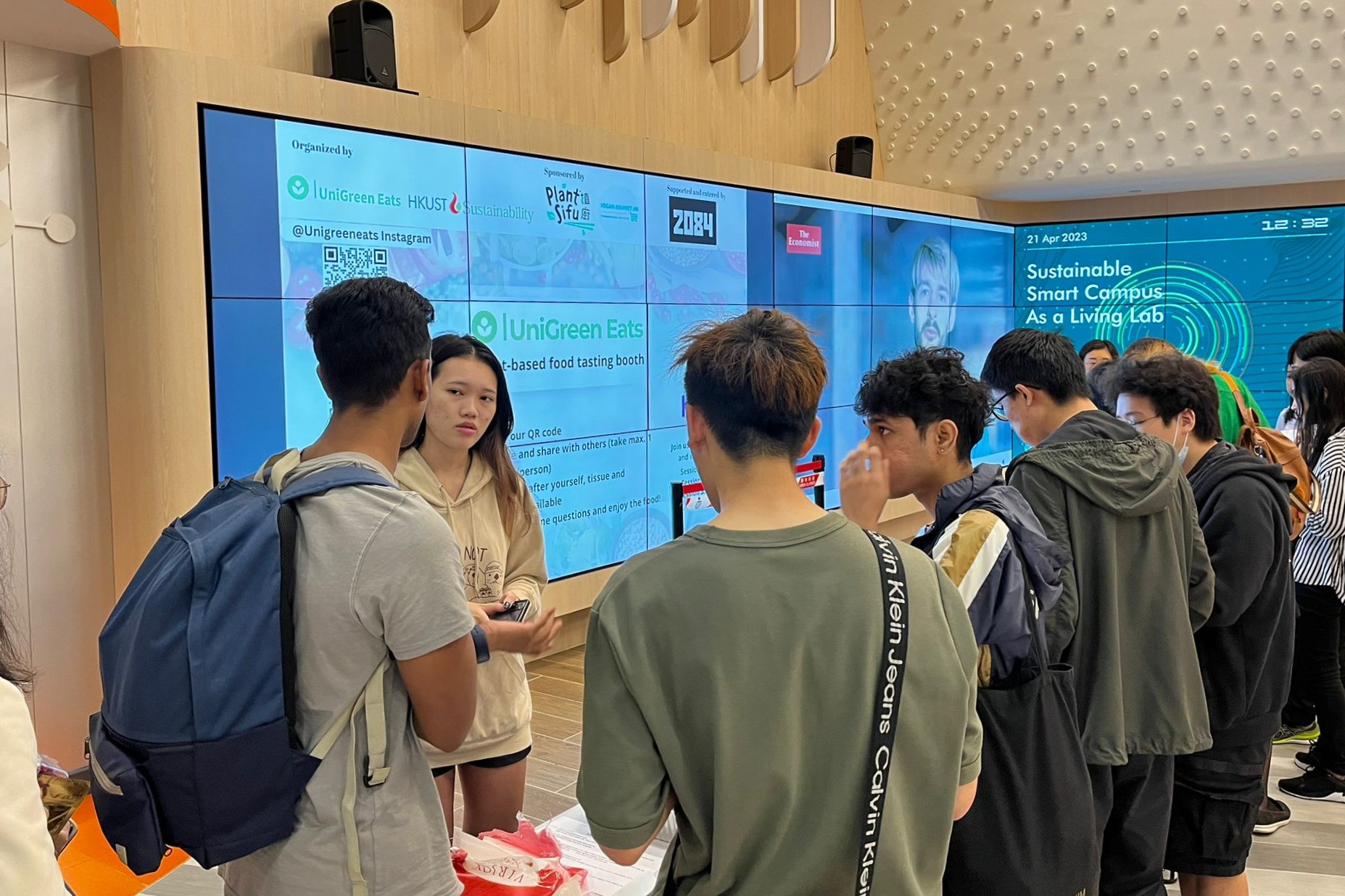 Q: How do you weave your passion for environmental sustainability into campus life and beyond? And where do you see yourself in the sustainability crusade in the future? 
Since relocating to Hong Kong, I've taken part in different environmental initiatives. Involvement in HKUST's UniGreen Eats has connected me with like-minded peers committed to sustainability. Last Earth Day, we partnered with the Sustainability/Net Zero Office, offering free vegan dumplings and informative booklets about veganism, hoping to inspire others to consider this sustainable lifestyle. 
On another significant encounter, I started an internship with the US-based non-profit Solar Chapter through the introduction by an HKUST alumnus I met at the HKUST Indonesia Students Association. In one of its projects, I returned to Indonesia to rehabilitate a village school and install water pumps, making a tangible difference in the local community. Currently, I am the head of sponsorship of this organization, a role which allows me to apply my academic knowledge in green finance to enact broader change. 
Looking ahead, my goal is to make a positive impact on animals and contribute to a more sustainable world. Not only does animal welfare hold a special place in my heart, but it is also an essential component of sustainability. I previously worked as a translator, producing social media content to raise awareness of animal rights in Indonesia. I'm excited to delve deeper into the intersection of animal welfare and environmental sustainability through the myriad opportunities at HKUST.