Before the third wave of COVID-19 outbreak hit Hong Kong in mid-July, Ryan FUNG Kei-Ning, an HKUST Year 2 business student, along with staff of the Salvation Army Integrated Service for Street Sleepers, used to go on evening outreach trips to bring food and daily necessities to the homeless up to three times a week; recently, he has had to cut the number down to one.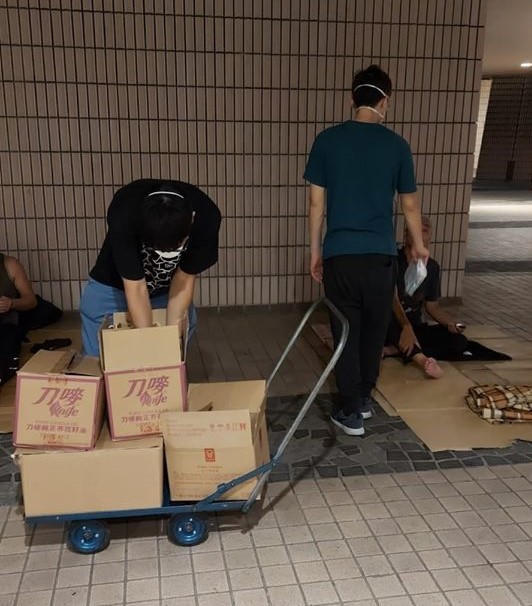 Knowing that homeless people are among the most vulnerable to the coronavirus due to reduced health and medical support, Ryan offers support to help them off the streets.
"The disadvantaged have been hit really hard by the pandemic. Many of them who used to work in food and beverage have been laid off and can't make ends meet," Ryan says. "They have no choice but to live on the street."
Even worse, the recent dine-in bans after 10pm have left many of the homeless people who used to seek refuge at 24-hour fast food chains with virtually no place to take shelter. Ryan then began to help the non-governmental organization (NGO), which serves street sleepers in Yau Tsim Mong district, compile a list of available community centers in the neighborhood that would allow them to stay temporarily during this difficult time.
On top of this, Ryan has also taken up the role of managing the organization's social media page and finding ways to raise public awareness of homeless people.
Ryan began his internship at the NGO in July via participation of the Student Civic Fellowships, which HKUST Connect offers to give students opportunities for community service and personal growth. Student fellows work for six weeks to 12 months in an NGO or corporate social responsibility projects. This year, participating students showed their creativity and determination to continue their service despite physical limitations posed by the pandemic.
Used to aspire to a high salary career, Ryan has since realized that social value is more important than monetary benefits. "I work with many very experienced social workers and I am fortunate to be able to learn from them. While doing that, I also try to bring value to the mission wherever I could," Ryan says.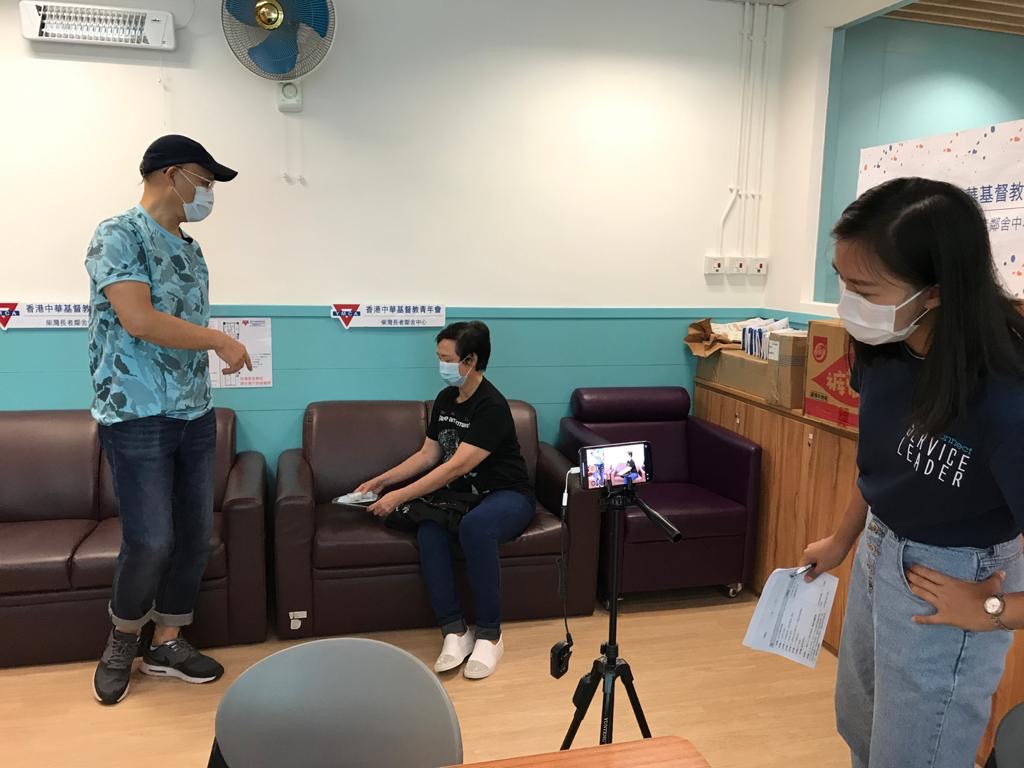 Carina YIP Fung-Ting, a Year 4 biological science major who worked with the Chinese YMCA Chai Wan Neighborhood Elderly Centre, was also required to work from home. The arrangement inspired her to engage the elderly in innovative ways.
Given social distancing measures, elders who would normally spend their day at the center together now have to stay at home. So, she came up with the idea to share essential health tips about protection against COVID-19 through a series of five short videos explaining, for instance, how to handle masks while dining out and how to disinfect themselves when they return home.
"While the younger generations have no difficulty finding the right information online, the elderly may need some help. That's why I came up with the idea," explains the recipient of the Mrs Choi Ma Oi Kuen Public Service Leadership Program Award, which HKUST Connect offers to develop students' leadership skills and sense of social commitment through trainings, internships, and leading social service projects of their own.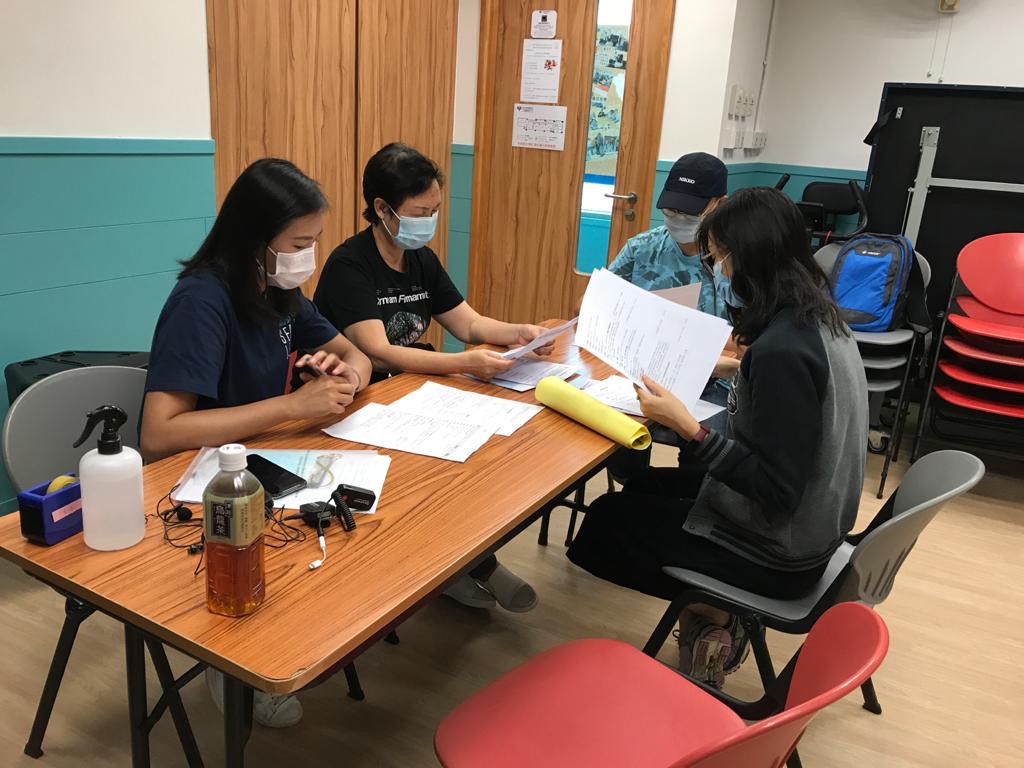 Another video Carina produced was a step-by-step guide on how to make your own bleach for general household cleaning and disinfection. "We always hear about the 1:99 ratio, meaning mixing one percent of bleach with 99 percent of water. But how does one, let alone the elders, know how to measure it easily?" she asks. The videos she produced are shown on TV in the center and shared with the elders via their instant messaging platforms.
A long-time volunteer, Carina has worked with various NGOs since secondary school and carried on at HKUST. The pandemic has accentuated the need to reach out to the community by non-conventional means, she says.
"It brightens up my day to see people happy, so even though I may not be able to see the elders in person at the moment, I still love spreading joy around – only that it has to take a whole new medium," she says.