HKUST's emphases on science and technology disciplines does not deter artistic talents from pursuing their studies and interests in creative endeavors. The University offers a wide range of scholarships to honor students also for their outstanding non-academic achievements.
For Exodus SIT, one of eight recipients of the Tin Ka Ping Scholarship (Arts), HKUST's coastal, suburban location not only is a beautiful university to pursue his undergraduate studies, but is also strategic to pursue his greatest interest - stargazing.
Read another related article: Picture Perfect Balance for Student Life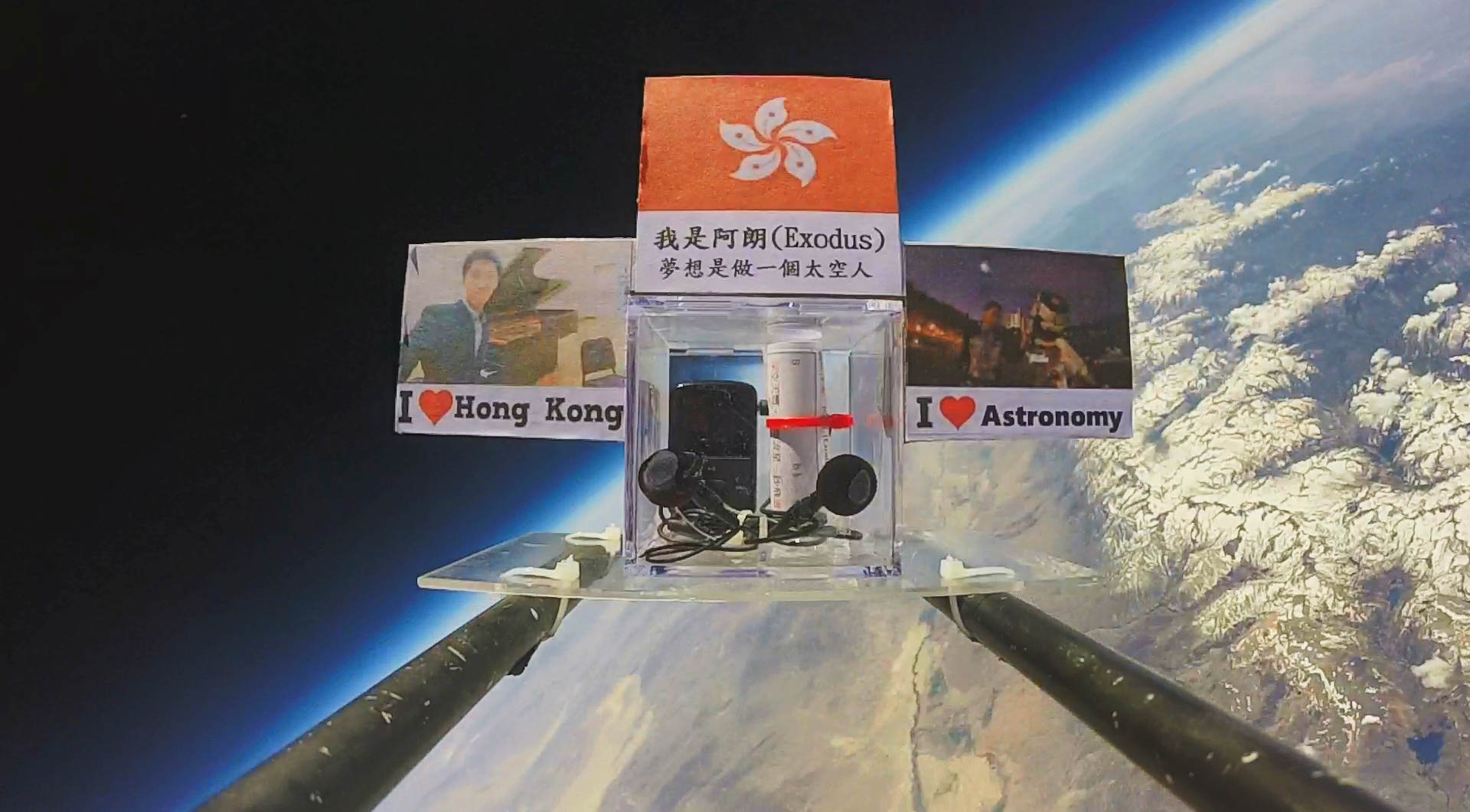 During his four years majoring in Mathematics, Exodus led the Student Astronomy Club, strived to teach popular science on social media, and actively participated in international astronomy organizations.
But the astronomy buff isn't only into science, he is also a music lover who plays multiple instruments. Last summer, in combining his two interests, he sent a Cantonese song called "Deep Sky Objects" that he composed to the edge of outer space through a music player mounted on a high-altitude balloon.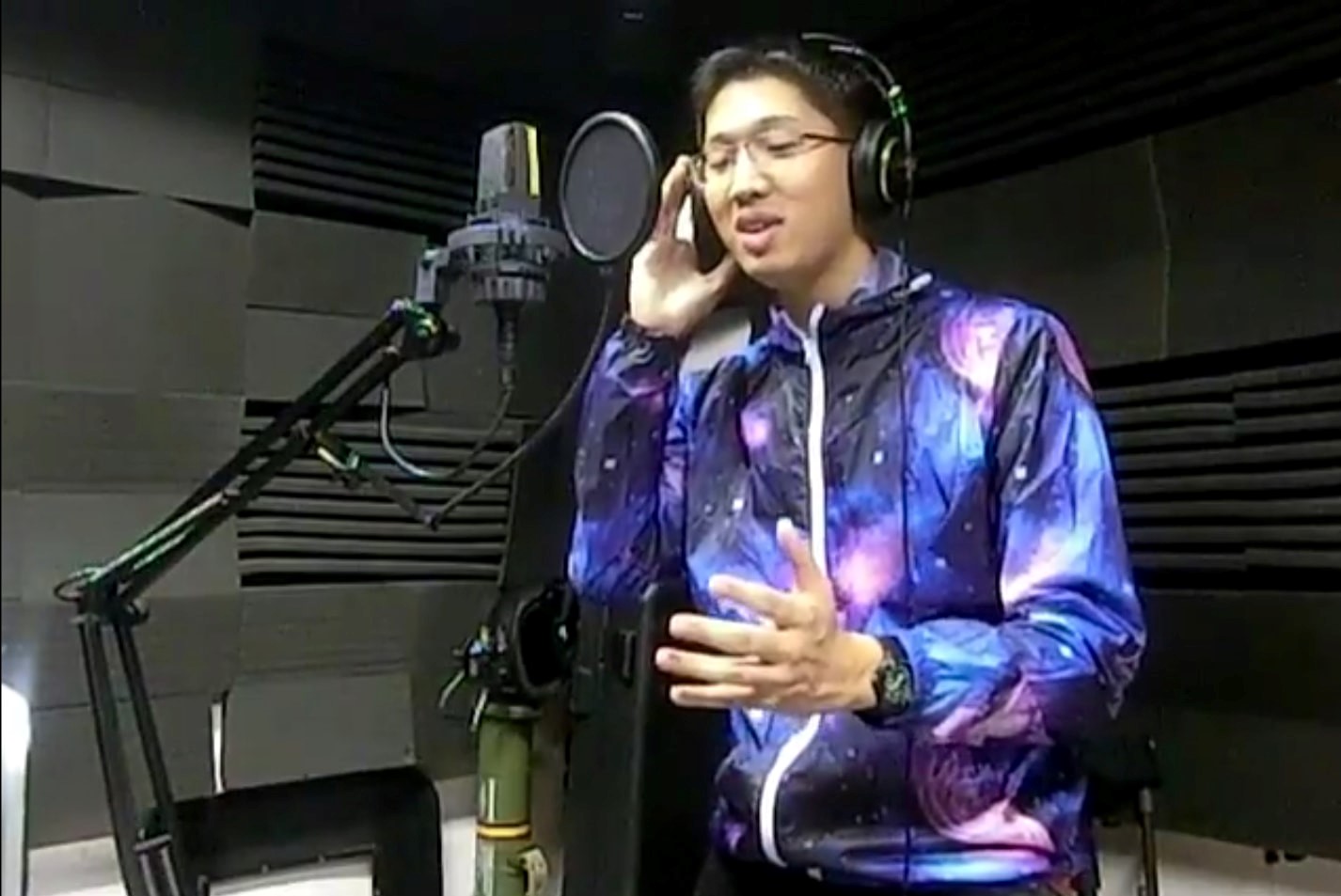 The title of the song refers to the stars that can only be seen in dark skies. "I wrote the song to tell people that we have to protect the night sky from excessive light for us to see stars in the clear sky," he says.
"I always try to find new ways to inspire people to learn more about astronomy and science in general. Since I play music, I thought I'd try and merge the two," he says. "It turns out music is a wonderful vehicle for STEAM (science, technology, engineering, arts and mathematics) education."
His "out of this world" achievements and "out of the box" creativity earned him the Arts Scholarship. Tin Ka Ping Scholarship was offered for the first time last year to encourage students to broaden their exposure, unleash their potentials and chase dreams.
Exodus says the Scholarship not only recognizes students' artistic achievements, but a vivid demonstration of the University's effort in helping students attain all-round development. "Science or arts, it goes back to the heart of education. In fact, in the old days, Renaissance astronomists had to be well-versed in the arts, philosophy, and science."
Read another related article: Keeping Eyes On the Target
The Arts Scholarship is one of many other non-academic scholarships the University has set up to attract freshmen with diverse talents. One of which is Diversity Scholarship, for students who are "making substantial contribution to and impact on the student body or society at large", among other criteria.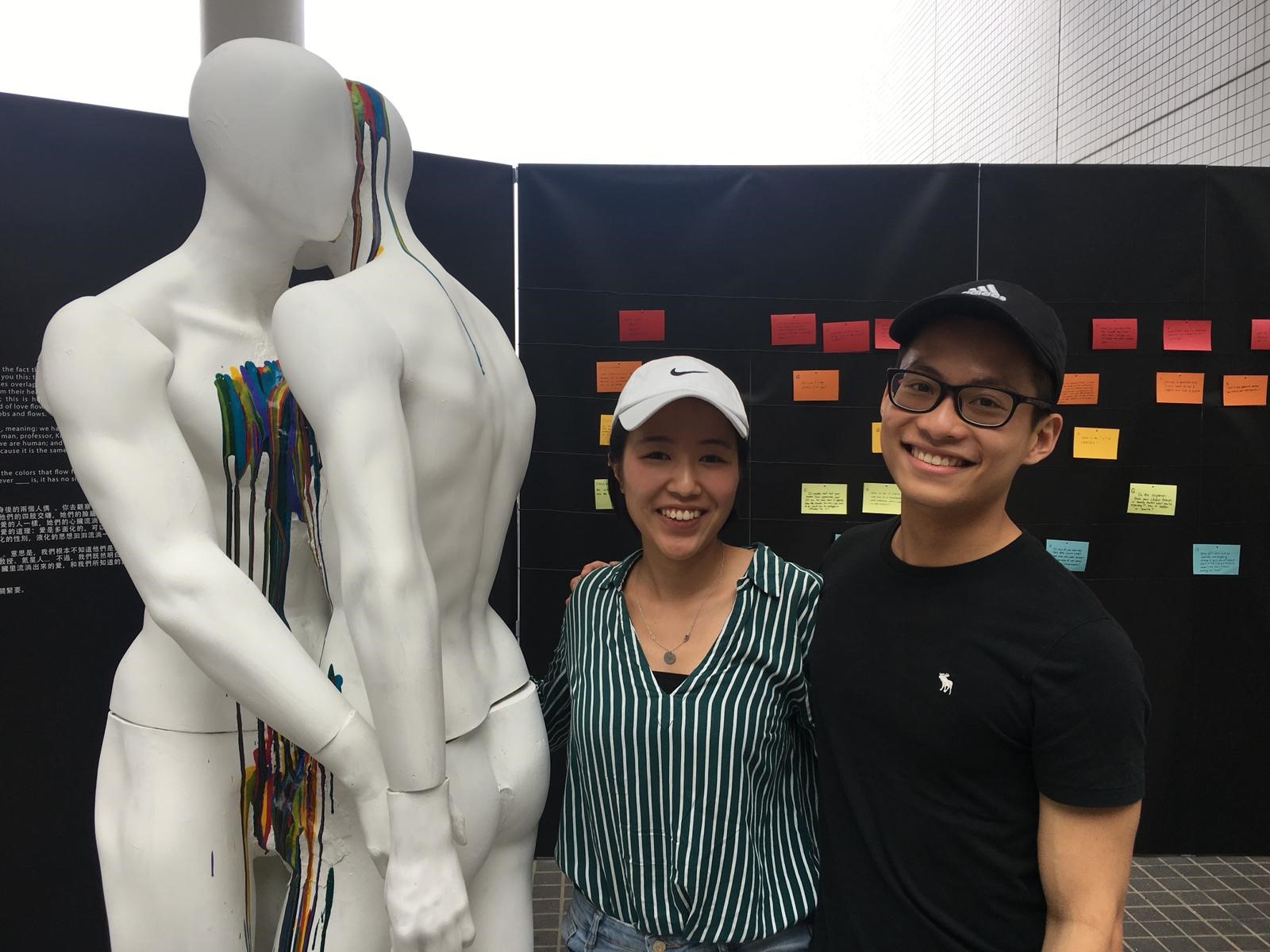 Alexis YIP, a Global China Studies graduate of 2020, was a recipient of the Diversity Scholarship for her dedication to the establishment of Rainbow Bird, the first LGBTQ+ support group established at the University, with two other students when she was in Year 2. The idea was to raise awareness about LGBTQ-related issues and provide peer emotional and social support to HKUST community members who are concerned about their sexual and gender identity.
"We formed the group because we felt students needed the support. We wanted to let everyone at the University know 'you are safe and free to speak your mind here'," she recalls. She also set up an art exhibition to break down stereotypes about LGBTQ people, reflecting her commitment to the University's core values of Inclusiveness, Diversity, and Respect.
Besides the Diversity Scholarship, Alexis was also awarded last year the Stephen Cheong Kam-chuen Medal for Distinguished Service to the Student Body, which recognizes students who best exemplify the qualities of caring, constructive, and dedicated leadership during studies.
"I think of true inclusivity as people seeing each other as fellow human beings and not treat some people differently based on race, sexual orientation, disability, or mental capability," she says. "I'm hopeful we are going in the right direction in creating an inclusive environment."
Don't miss the opportunity to have your achievement being recognized like Exodus and Alexis! Check out the list of scholarships available for all students here.