Striking the right balance in training is a challenge facing athletes of every age and at every level. Overtrain or push yourself too hard and you risk fatigue, underperformance, or even injury. Fresh from achieving her season's best in the Women's 400m Hurdles at the Chengdu FISU World University Games, HKUST student-athlete Ashleigh MA, understands just how delicate that balance needs to be. 
Now back in Hong Kong and diligently shaping up for the next race, Ashleigh remains keenly aware of the risks of overdoing it. "I don't want to risk getting injured," she says. To resolve this uniquely athletic dilemma, three innovative HKUST alumni have pioneered a sweat sensor that eliminates the need for invasive blood samples when testing for muscle fatigue.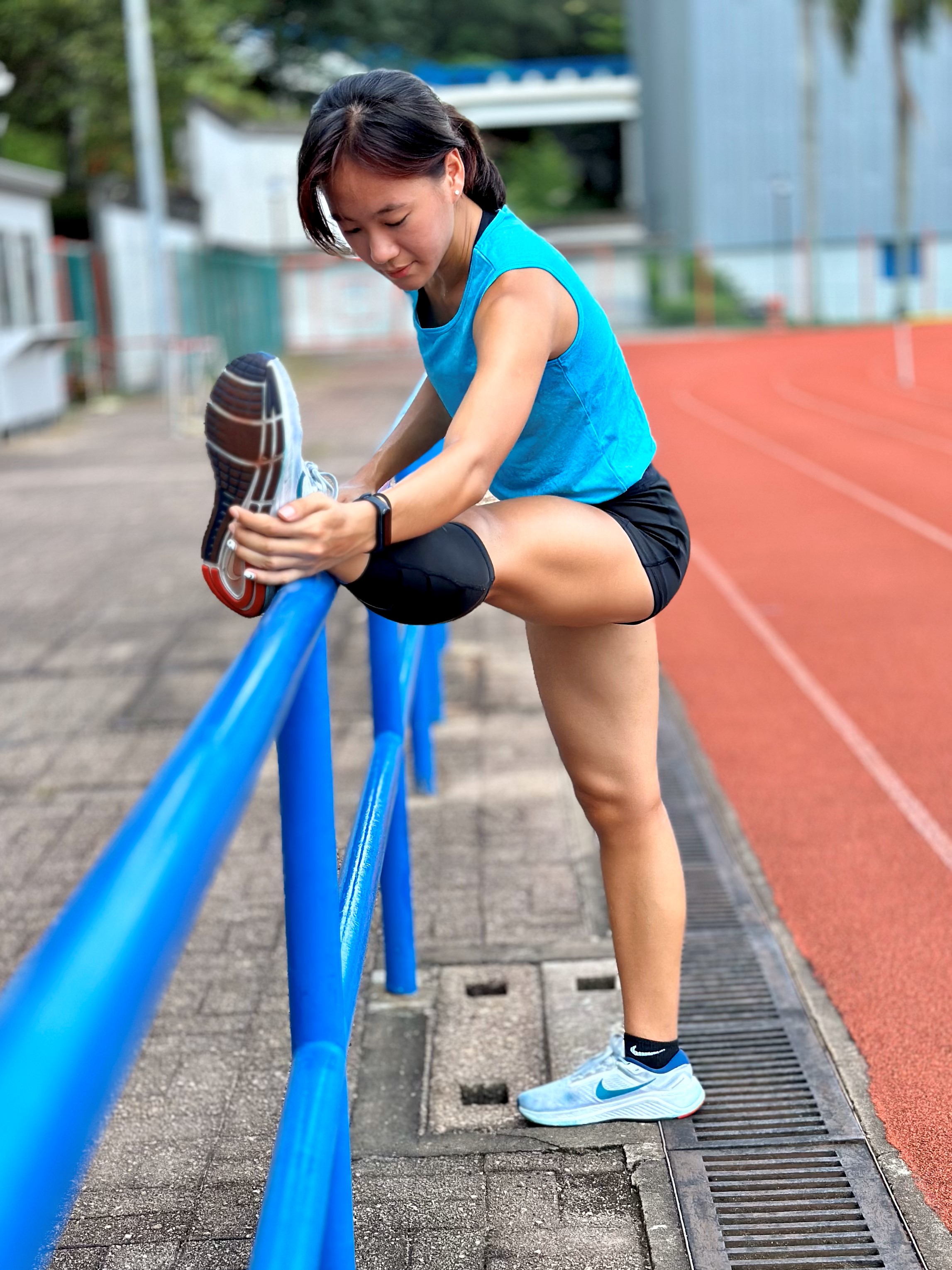 Sweat is a rich source of crucial biomarkers
Sweat contains a biomarker called lactic acid that indicates muscle fatigue levels. "Utilizing an ultra-thin nanomembrane, our revolutionary skin patches collect that sweat without wearers really noticing," explains PointFit Technology co-founder, Kenny OKTAVIUS of his company's game-changing health monitoring solution. Athletes whose "lactic acid levels exceed their personal thresholds should adjust the intensity of their training regimen so they don't injure themselves," he added. 
The inspiration for PointFit Technology's breakthrough product was the Ultra-High Molecular Weight Polyethylene (UHMWPE) technology invented by HKUST Chemical and Biological Engineering Department Professor GAO Ping. Exceptionally robust, Prof. Gao's discovery offers vast potential across multiple fields. With the professor serving as his mentor and support from the HKUST Entrepreneurship Centre, Kenny began striving to transform UHMWPE into a sweat sensor for athletes.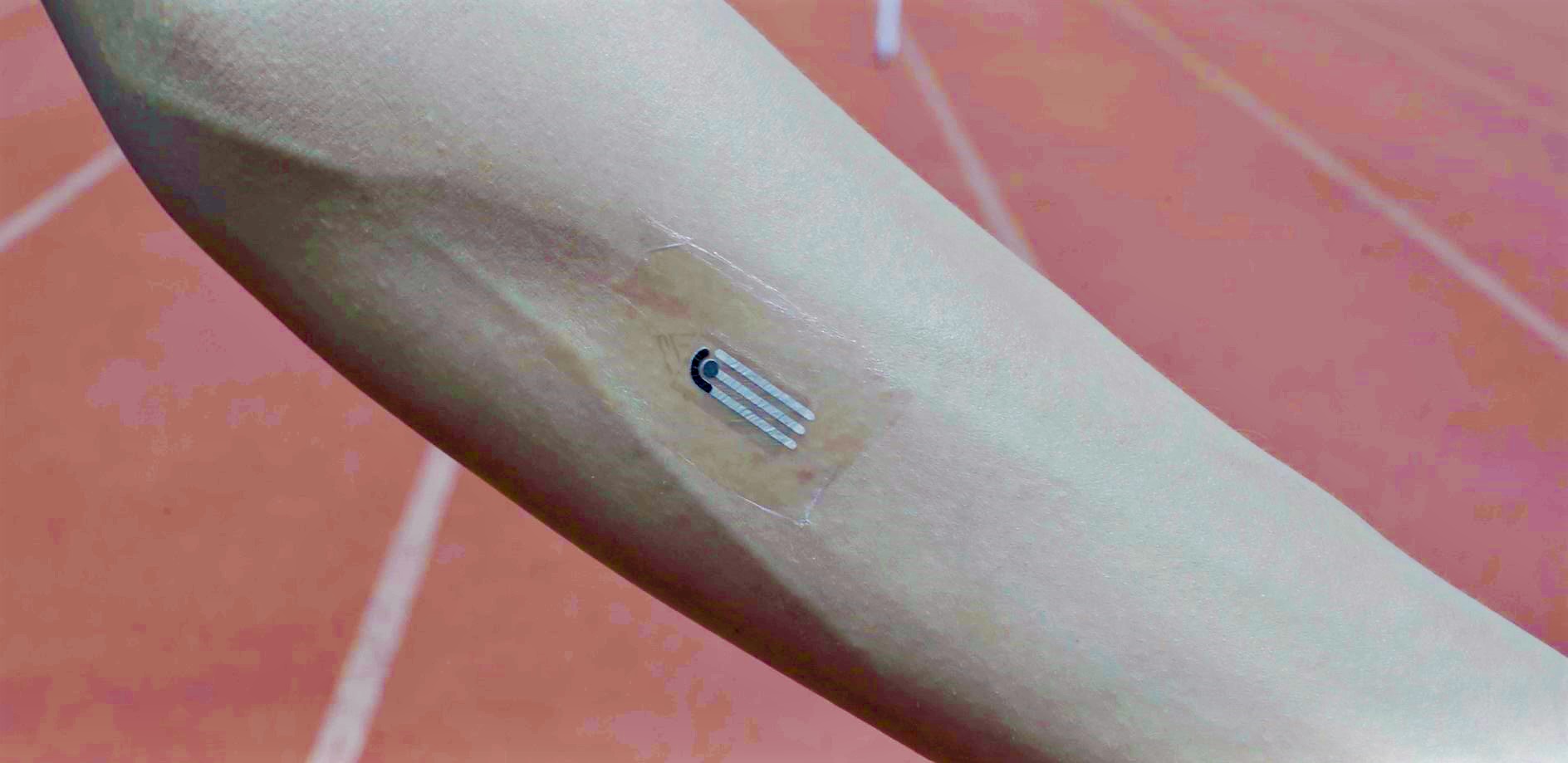 In harnessing the material's highly waterproof and lightweight properties, their handy device communicates with the sweat sensor via NFC or Bluetooth.  Rather than having to take and wait around for the results of an invasive blood test, athletes can easily access accurate real-time evaluations of their muscle state on their phones or tablets. "We're striving for an accuracy rate of 85 to 90%," Kenny affirms.  
Already collaborating with several partners, PointFit is planning to further refine their prototype's design by conducting a pilot trial with a group of runners later this year. The ultimate aim is to have the finished product on athletes' arms by mid-2024.
  
For the love of sports
Growing up in Jarkata, Kenny was drawn to HKUST by its standing as one of Asia's top engineering schools and started studying Engineering at our University in 2015. While an undergraduate, he learned of ultra-thin nanomembrane through Prof. Gao and began his entrepreneurial journey.
Kenny happily acknowledges the vital role Prof. Gao has played in his subsequent success, generously praising the professor's UHMWPE technology. In doing so, she also shares insights into the holy grail of research—breakthroughs that make a real difference in people's lives. Kenny also extends his heartfelt appreciation to the HKUST Entrepreneurship Center (EC) for its unwavering support at every step. "The EC has been an invaluable ally, providing indispensable advice and guidance on everything from securing funding to participating in competitions, exhibitions, events, and more," says Kenny.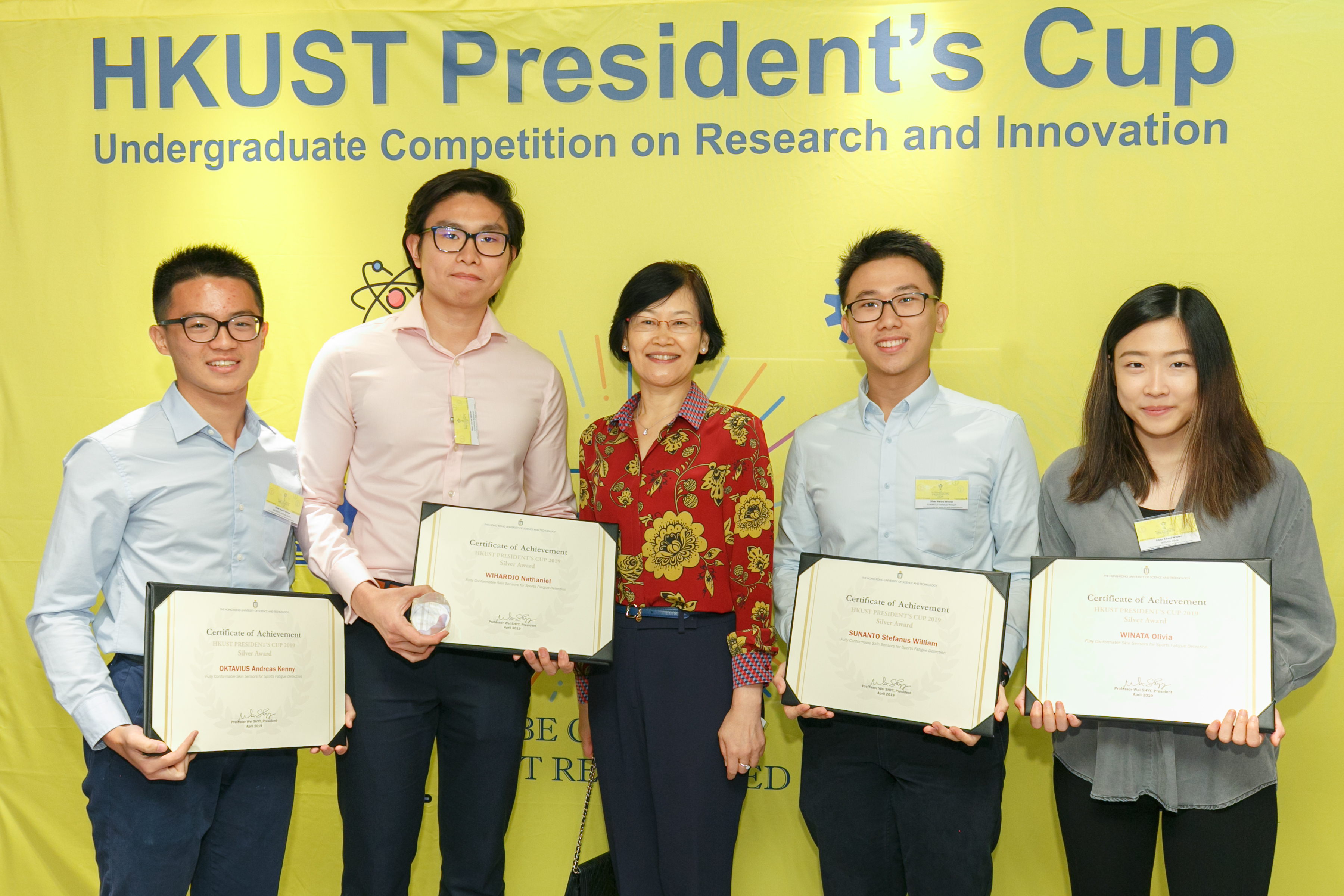 A huge basketball fan, Kenny hates the frustration of seeing his favorite NBA players side-lined by injuries. Engineering classmates, Jack CHEN and Adley PRAWOTO shared his passion and vision. When the trio established PointFit in 2020, they set out an audacious mission statement: to make cutting-edge technology accessible to the masses.
From sports science to healthcare
Kenny and his fellow entrepreneurs' uncompromising commitment to revolutionizing the fitness and health landscape has garnered them many accolades. They include a Gold Award at the Hong Kong ICT Awards and a Grand Prize in a startup competition hosted by a leading international sports brand. One of the trio's proudest moments came with their recent ranking in the Forbes 30 Under 30 Asia 2023 list. "It's an incredible honor," Kenny added. "HKUST played an integral part in making this happen. Everything that I have achieved so far is a result of my time here."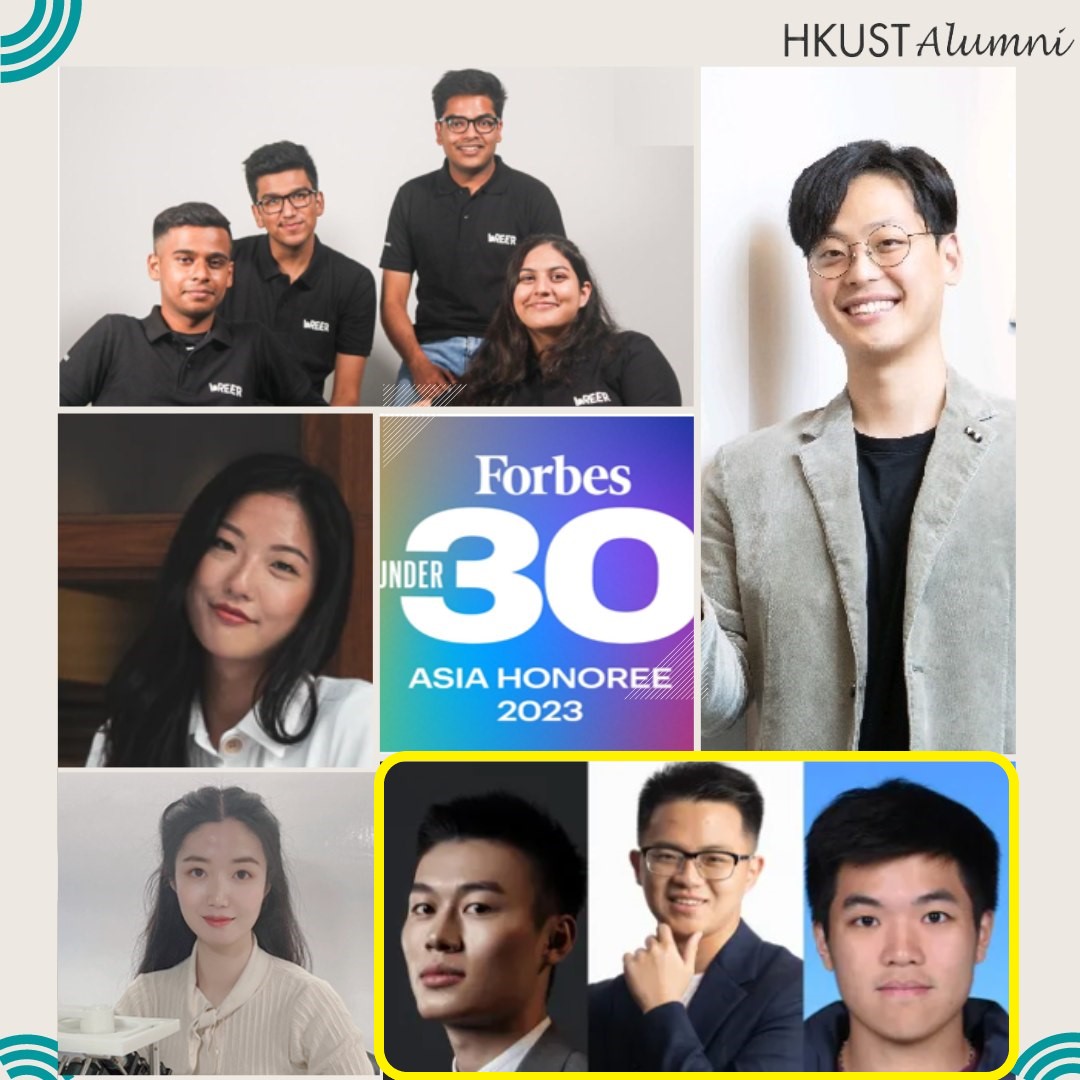 Currently pursuing a PhD in Advanced Materials at HKUST, Kenny is unwavering in his desire to positively impact lives across all ages and backgrounds. Last year, the startup undertook a pilot trial in an elderly home, enabling residents there to monitor crucial medical biomarkers such as glucose levels through their device.
"Sports science is just the beginning. Our ultimate goal is to utilize our non-invasive, continuous monitoring technology to benefit everyone. The potential for enhancing telemedicine services, streamlining healthcare, and improving people's overall wellness is vast," Kenny shares his vision.