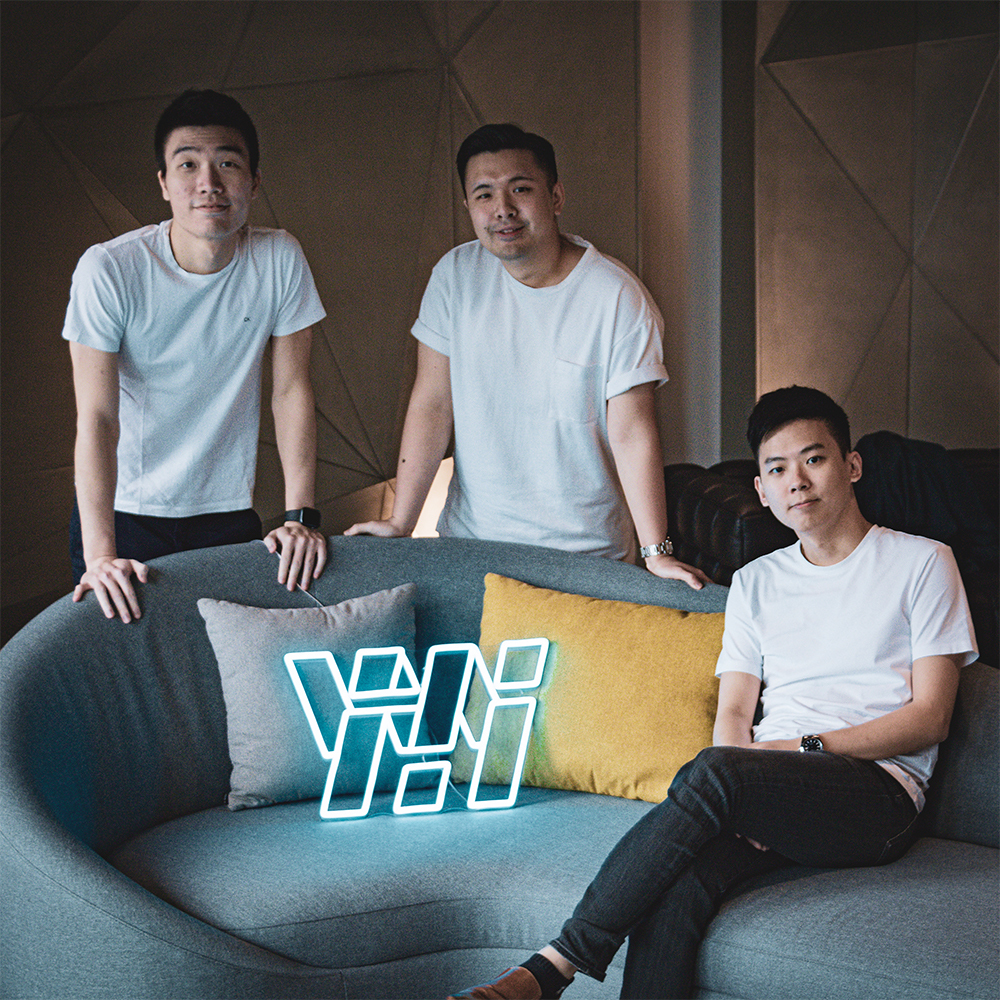 Resilience is a survival trait for start-up entrepreneurs. Patrick TU and his teammates, all aged 26, knows well how to hustle out of setbacks, one after another, in their four-year entrepreneurship journey. Every failure points a new direction – that's the belief that helps them bounce back and eventually build a start-up recognized by Forbes' 30 Under 30. 
Their adventure began in 2017 when Patrick was on his business administration final year at HKUST while working as a part time tutor. 
"I established an AI-powered online learning platform with two of my friends. We used big data analytics to improve the learning results of students," says Patrick. The business model failed to convince enough investors to get on board. The team lost some money and decided to end the business.
"Even though that company didn't take off, it's more important to regroup," says Patrick. "We have the AI technologies and there is a solid market demand. What we lacked was a  compelling business model." 
Opportunity is reserved for those who come prepared. A few months later, the team entered a start-up contest organized by the world's biggest luxury goods conglomerate LVMH, which led them to the idea of using surveillance cameras to collect customers' behavioural data, without identifying them, for real-time analysis and supporting resources deployment, among other benefits. 
The idea won, setting them off on the business adventure again.
The team established Dayta AI in 2018 developing analytics solutions for retailers to generate insights into how their customers shop inside their stories.
Predicting customer behavior with AI
Once a shop's surveillance cameras are linked up to Dayta AI's cloud platform, the software enables real-time analysis of multiple sets of data, such as store traffic conditions, customers' age and gender distribution, and consumer behaviours and sentiments. 
Using the data, the software generates key insights that help business decide, for instance, where to put their latest products to engage the most shoppers or how to boost sales conversion targeting a particular shopper group by age or gender.
A Hong Kong-based food company has sought their help to find out why one of their stores had less foot traffic and their products were not selling. A car exhibition company in Australia also used their services to detect how gender played a part in people's preferences and how much time people of particular profiles would spend looking at each car on display. The insights helped the companies target their customers better, he says.
While most customers and retailers would concern about privacy, Patrick assures their clients that their system does not store any footage, nor does it conduct any face recognition or matching process at the back end. 
"The system generates the data in aggregate by the hour, so it doesn't help clients identify individuals," he says, adding that the practice follows Hong Kong's Personal Data (Privacy) Ordinance (PDPO), as well as EU's General Data Protection Ordinance (GDPR).
Their services are provided on a subscription-based model, with clients paying a fee for each camera connected to their data analysis platform. Compared with its peers, one of Datya AI's advantages is that clients can use their existing surveillance cameras, greatly reduces the operational cost. 
When COVID-19 strikes
The business proved successful with a turnover of over HK$1 million in its first year. But it might be too soon for a champagne as the global health crisis hit the world head on. The COVID-19 pandemic sealed borders and swept shopping malls and exhibition centers empty for many months in 2020.
"Last year might be the most challenging time we've had so far. Our business growth has been slowed down sharply, but we're seeing a strong rebound this year," he says.
Even though more and more people are taking to the idea of shopping online, Dayta AI's research shows that 80% of global retail sales still comes from brick-and-mortar stores. Patrick says retailers should recognize this fact and design a customer engagement strategy that integrates their online and offline presences, not just one of the two.
As retail business is having gradual revive in 2021, the company now count large shopping malls, property developers, tutoring chains, and even government-run parks among their clients. 
Named one of Forbes' 30 Under 30 in their Asia List under the Retail and E-commerce industry, Dayta AI now employs about a dozen employees, most of which technology-focused roles. It has raised US$3 million so far, including from the Entrepreneurship Fund of HKUST and accelerator ParticleX. It has also benefited from the support of the HKAI Lab, an accelerator program funded by the Alibaba Hong Kong Entrepreneurs Fund and SenseTime, with support from the Hong Kong Science and Technology Park (HKSTP).
Besides Hong Kong, Dayta AI's solutions are now deployed for clients in Malaysia and Australia, with more clients in Indonesia and Thailand soon to be on board. Patrick is hopeful the company will ride on the resurgence of offline business taking place across large parts of the worlds.