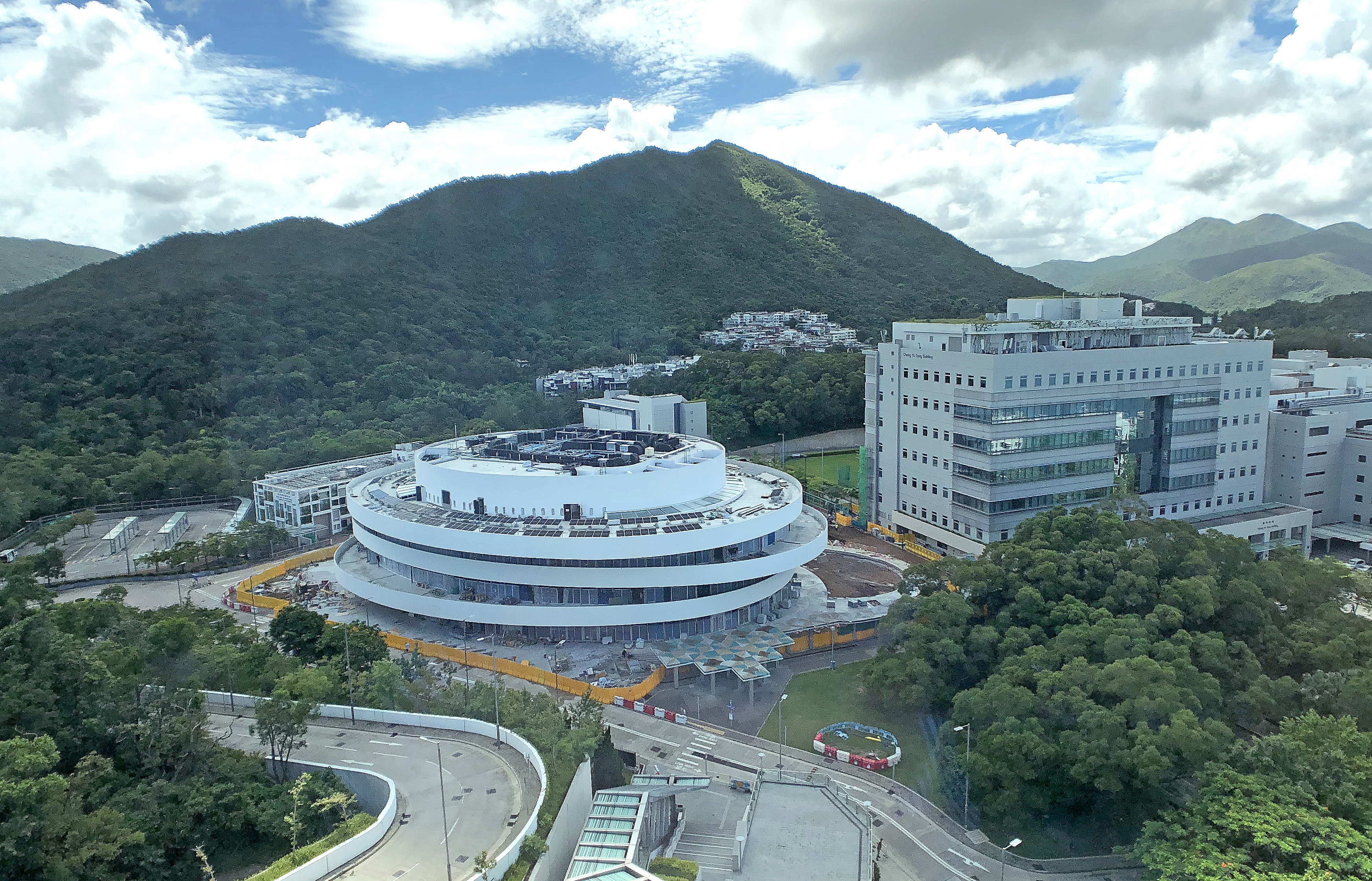 Holistic education is the key to nurture all-rounders to navigate the challenges facing the ever-changing 21st century. While HKUST has served as a breeding ground for science and technology changemakers over the past three decades, the University places equal importance on cultivating its students' creativity and artistic quality. With the opening of the Shaw Auditorium this year, the University will make the great leap forward to develop creative and innovative minds.
In its final stage of construction, the Shaw Auditorium looks forward to opening its door in November to present the 2021 Congregation as HKUST celebrates its 30th anniversary. But the state-of-the-art landmark will have so much more to offer than milestone events, striking both our senses and minds in other ways. 
Immersive audiovisual experience
As a multi-purpose venue, the auditorium will feature a flexible layout to provide much-needed and fitting space for large-scale university events, arts and cultural performances, and other thought-provoking programs. Its retractable seating system will make it easy to switch between modes, changing the venue from a theater to an exhibition hall, a concert hall, or more in an instant.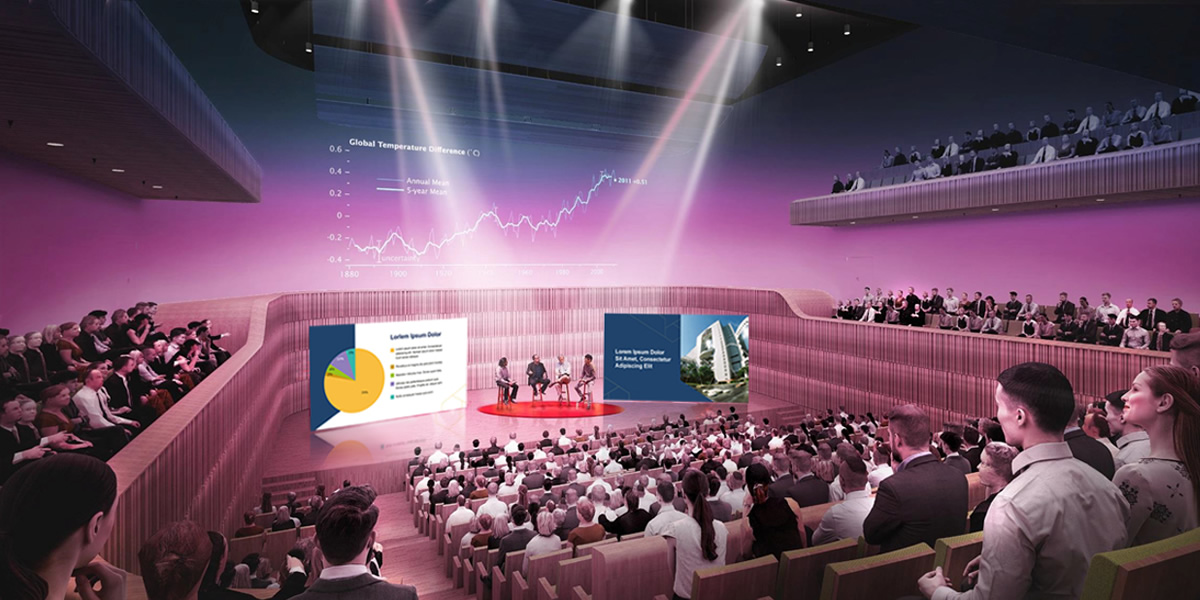 On top of these, the auditorium will become a leading performance venue in Hong Kong for its cutting-edge audiovisual technologies.
Behind the new audiovisual facilities is a task force formed by colleagues across arts, media, construction, and information technology backgrounds. "One of the highlights is the cyclorama projection, which we currently don't see in venues at other local institutions," says Ken CHE, Technician Manager at Media Technology and Publishing Center.
The auditorium's edge-blend projection for cyclorama will allow seamless combination of multiple, high-resolution images, with 3D mapping technology to avoid distortion when projected on its curved surface. This will support seminars, concerts, theatre performances, or media art showcases curated with multimedia elements for a more powerful visual impact and dynamic experience.
It will also be a more authentic and comfortable experience to the ears. "Unlike traditional sound systems which make it hard to determine where the sound comes from, our immersive sound system enables better, consistent sound coverage, ensuring the sound is heard by each audience member the way it is meant to be."
In future, the technical team will fine-tune the auditorium's acoustics to meet the needs of different events, ranging from lectures to performances, and from exhibitions to film screenings. 
"For a large performing venue with a capacity over 800, we are the first in Hong Kong to have an immersive audio system," Ken adds.
Sustainability is core
In addition to its top-notch hardware, the merit of this future landmark extends to its sustainability aspect.
Instead of wood veneer, a more common decorative finish, the building makes wide use of bamboo, an abundant, highly sustainable regional resource to help minimize carbon footprint.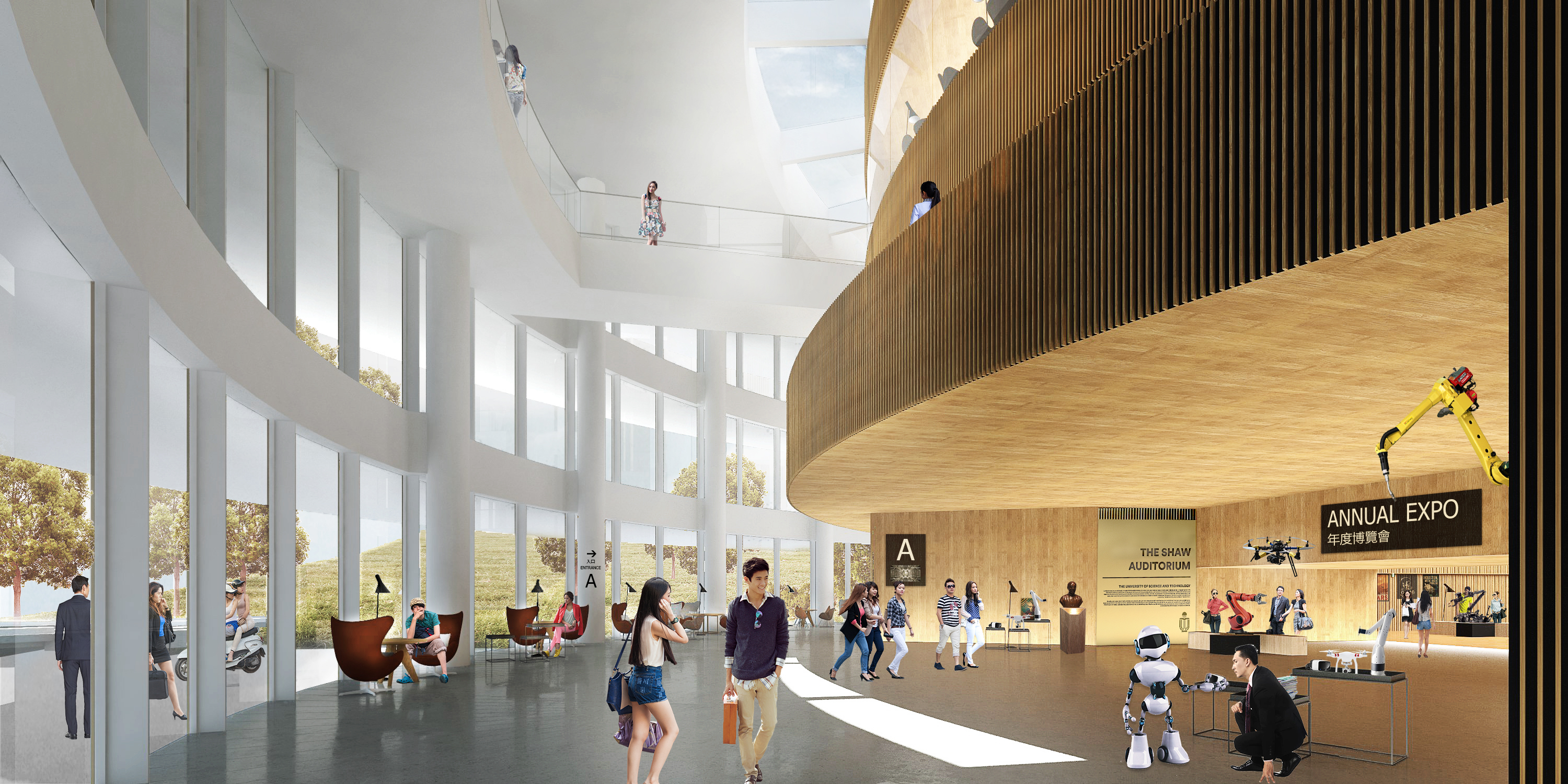 "The building features various cantilever extensions as natural sunshades, itself a more technically demanding form, and insulated double-glazed walls to bring in more sunlight but less heat gain, enabling a high-ceiling, well-lit indoor environment. This will be a cosy place for visitors to interact, explore, create, and enjoy," says Sam TSEN, Project Manager at Campus Development Office and a seasoned surveyor.
This interior design feature will create synergy with other sustainable tools to reduce the building's overall energy consumption, examples include sensor lighting, solar panels installed on the roof, and an extensive green area. All these translate into a reduced energy consumption by more than 20% compared to a government-set baseline.
For these efforts, the project has achieved the city's BEAM (Building Environmental Assessment Method) Plus Provisional Platinum rating, a leading indicator of building sustainability performance as assessed by the Hong Kong Green Building Council Limited (HKGBC). If it succeeds in a final assessment, it will be the city's first university auditorium to receive the top rating.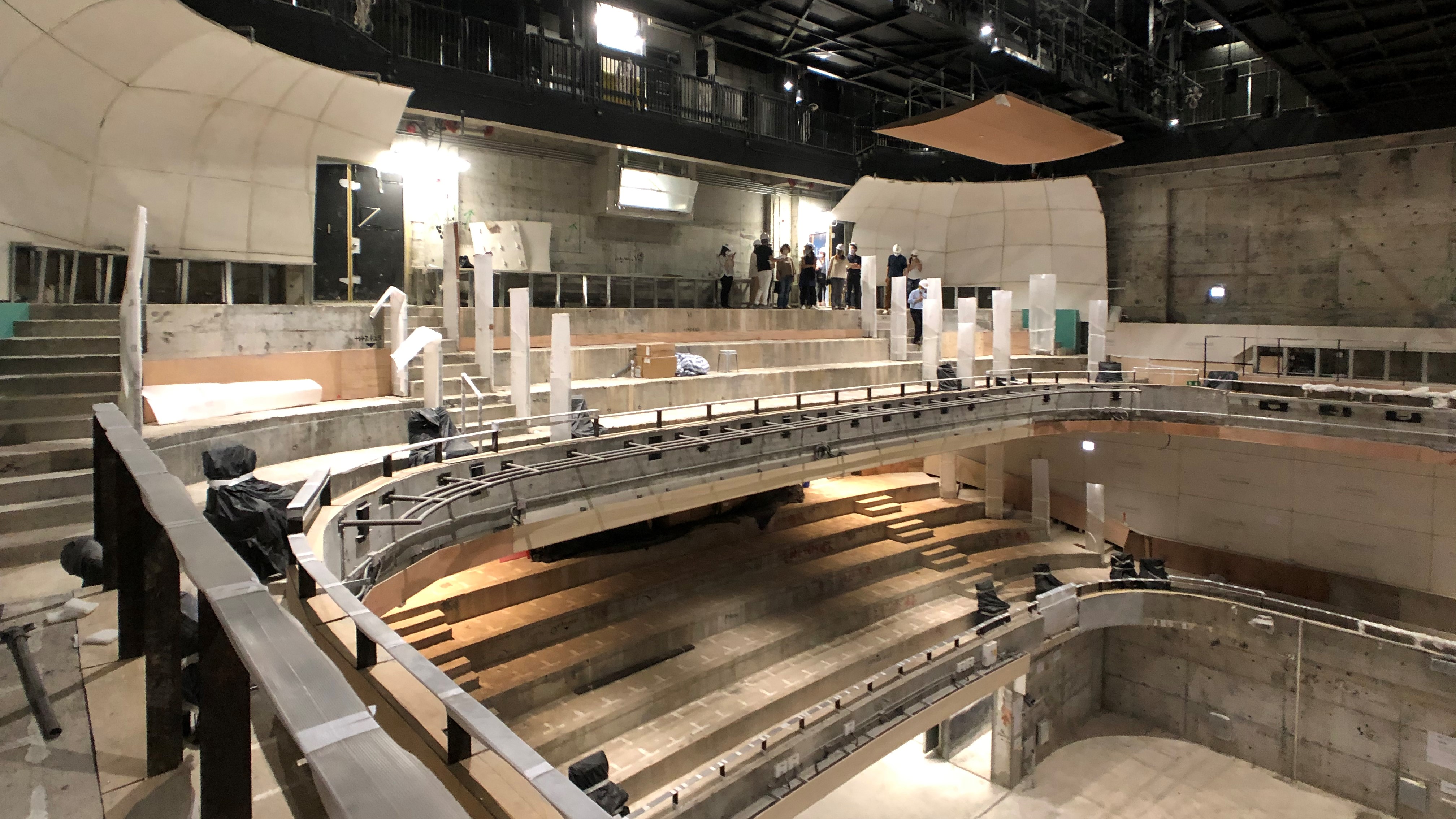 A collaborative process
Sam has managed the ongoing building project for the University and coordinated with various working groups since he took up the role in mid-2018. Like any building project of this scale, one of Sam's daily challenges is finding optimal solutions among many stakeholders' diverse interests. "The auditorium has to strike a balance between aesthetics and sustainability concerns, as well as acoustic, theatrical and multi-media functionality. Without the support from every stakeholder, it is impossible to accomplish this project in desired quality, budget, and schedule," he says.
As a monumental project for the University, the auditorium has received much attention from HKUST members, from management to faculties, and from students to alumni, even retired colleagues. While the process can be volatile and stressful for every stakeholder, Sam appreciates their collegiality and understanding throughout. 
"In typical HKUST fashion, we come together as one team to make things happen," he says.