Many students shy away from politics, viewing it as an impossibly tangled web that's best left to politicians to unravel. However, understanding that political decisions significantly impact our lives can motivate everyone to engage more in discussing political issues.
If this resonates with you, Professor James WONG, Senior Lecturer and Assistant Professor of Social Science Education at HKUST's Divisions of Social Science and Public Policy, is your kind of educator. His lectures are known to be captivating and inspiring, making every session a must-attend event. As a result of his lively and engaging teaching style, Prof. Wong was recently awarded the  2022 Common Core Teaching Excellence Award for his work on the Understanding Comparative Politics (SOSC 3520) module.
Igniting innovative insights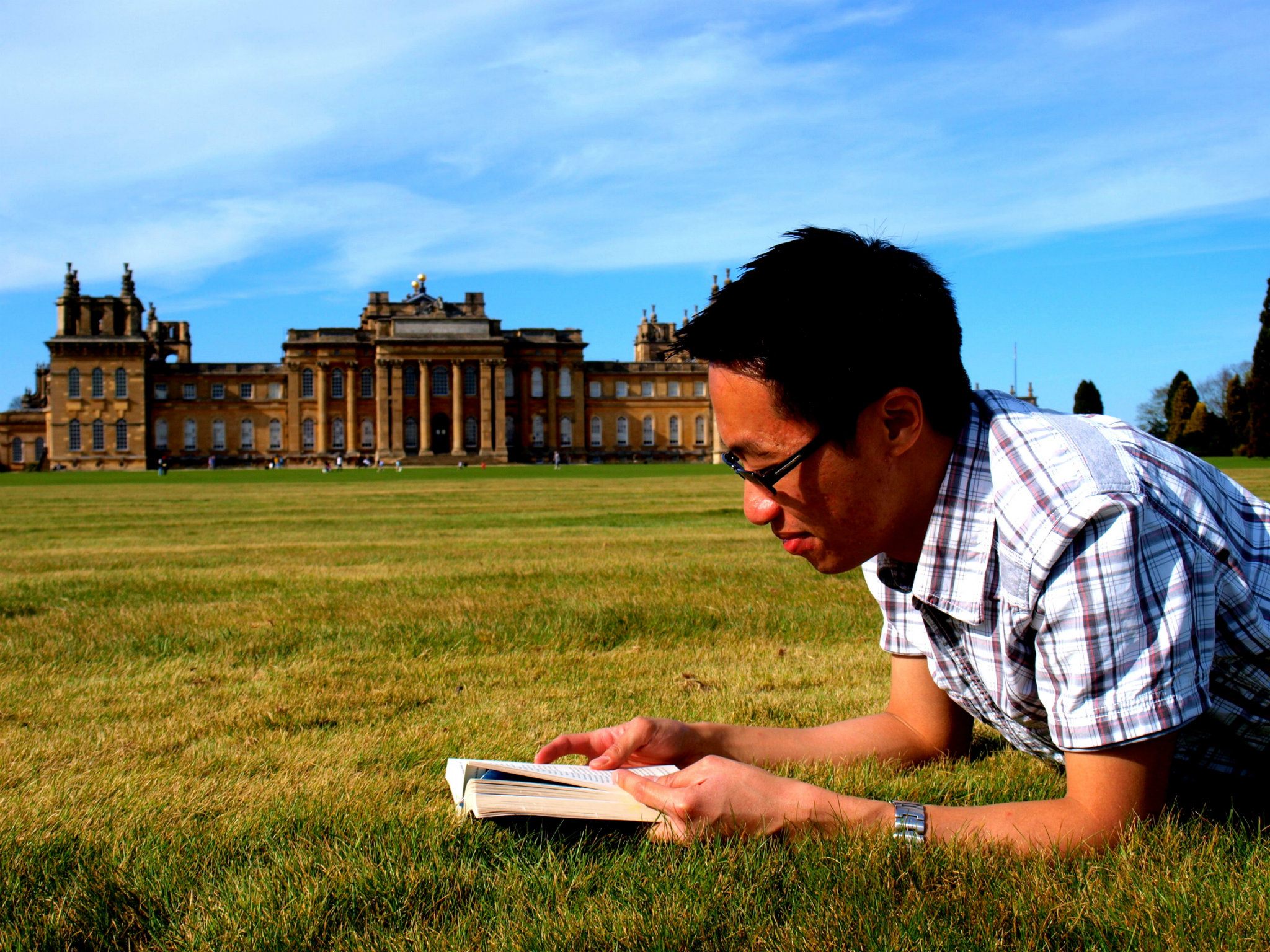 Prof. Wong's novel approach to teaching what is frequently dismissed as a dry subject is based on his focus on lively and informed discussions in which students can't wait to express their views. Yet back in 2014 when the professor first began lecturing at HKUST, his teaching methods were far more conventional. "Featuring textbooks and standard student evaluations based on mid-term and final exams, my initial classes here were heavily reliant on rote memorization of lecture materials," he recalls.
The turning point came in 2018 when Prof. Wong joined HKUST's then newly established Division of Public Policy. He happily credits Prof. WU Xun, Head of the Division, for introducing him to a transformative and visionary form of pedagogy called 'case-based teaching'. Emphasizing active involvement in authentic or hypothetical case narratives, this enlightened educational approach encourages students to immerse themselves in their lecturers' teachings.
Motivated by the unfailing encouragement and support of mentors like Prof. Kellee TSAI, Dean of Humanities and Social Science, Prof. Wong applied for the Teaching and Learning Innovation Funds offered by the Center for Education Innovation. After meticulously crafting a series of text-based and video case studies, he diligently tested the efficacy of his new teaching style in multiple classrooms, and even orchestrated two inter-university case competitions. These endeavors ultimately served as the foundations for a now award-winning teaching model.
 
Stepping into a politician's shoes
Our daily lives are constantly affected by the results of decisions made by political representatives and institutions.
To encourage students in group discussions to voice their thoughts, the professor employed a hypothetical election scenario to teach political party positioning as an example. In the project, students worked in teams to position themselves as political parties for an upcoming election. Prof. Wong meanwhile introduced the Median Voter Theorem and provided invaluable post-discussion analytical insights.
In such classes, interactive teaching techniques such as zoom polling and group discussions are used to stimulate students' critical perspectives and investigative abilities. "Requiring participants to play different roles, this pedagogic method's great strength lies in getting students to explain the reasoning behind the decisions they make," says the professor. 
During the pandemic, traditional exams proved impractical and Prof. Wong encouraged his students to develop their analytical skills via means such as quizzes, essay assignments, and group activities. Peer reviews were then used to ignite constructive dialogue and promote critical thinking. The ultimate aim was to help course participants make impartial decisions, develop analytical thought processes, and appreciate socio-cultural diversity.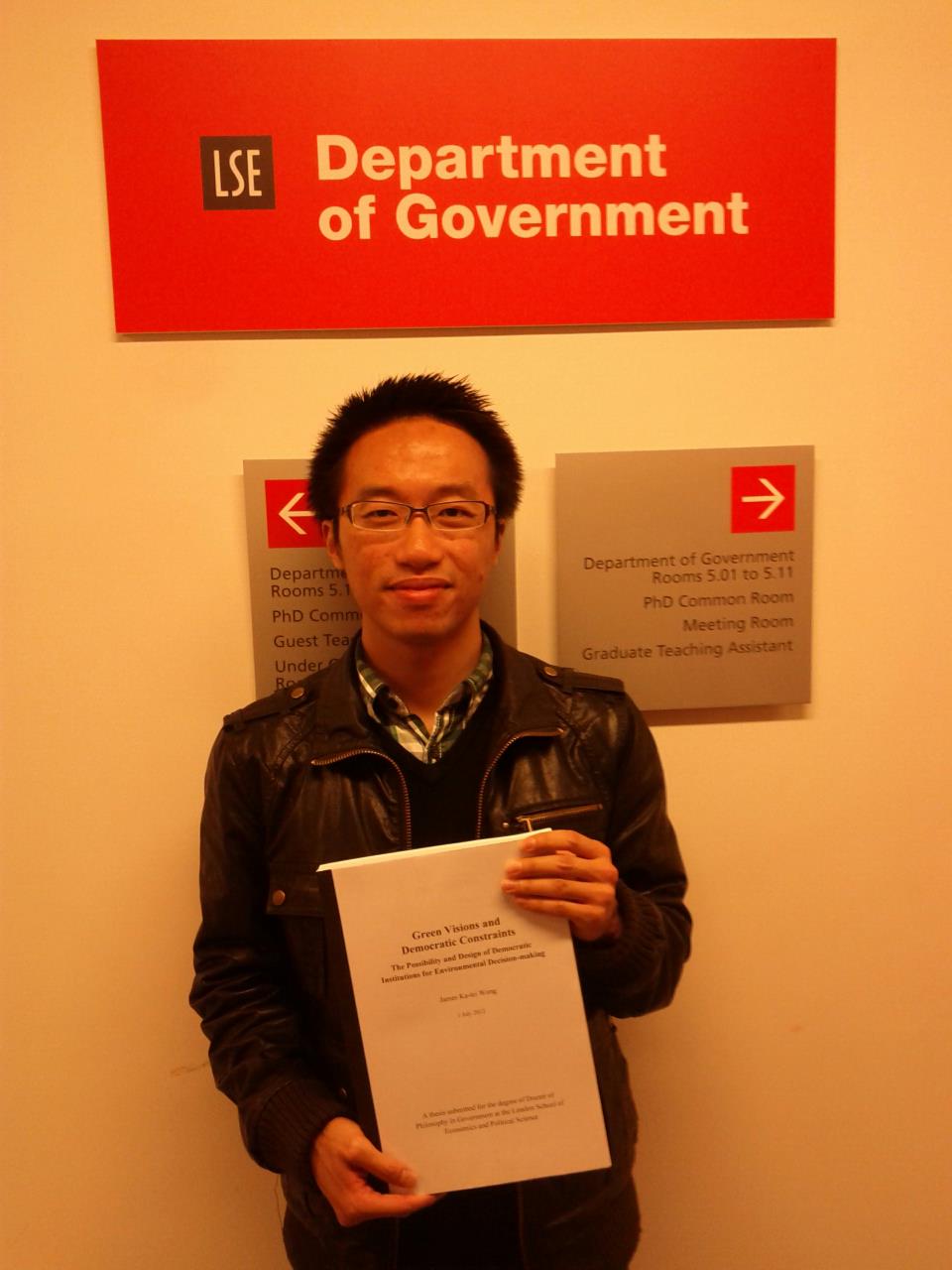 Politics is everybody's business
Prof. Wong believes it's essential that everyone becomes more aware of politics because politics is everywhere. "Our daily lives are constantly affected by the results of decisions made by political representatives and institutions," the professor says. In today's increasingly socio-politically polarized world, being able to rationalize one's political thought processes is more important than ever before. "I hope students come away from my classes able to approach politics in a more logical manner, utilizing evidence to support their arguments and rejecting simplistic emotional appeals," he adds.
Despite his specializing in science during secondary school, Prof. Wong's early academic journey was marked by his achieving excellent results in English and Chinese. It was around this time he discovered the fascination with politics, public administration and law that led him to study for a Bachelor's degree in Government and Public Administration. Having gone on to earn both a Master's and PhD in London, he considered becoming a governmental Administrative Officer before eventually finding his true calling in academia. Inspired by a professor from his degree course who excelled in teaching, research, and administration, Prof. Wong opted for a career in teaching and administration in the higher education sector.
I hope students come away from my classes able to approach politics in a more logical manner, rejecting simplistic emotional appeals.
Prof. Wong generously cites the Common Core Teaching Excellence Award as a meaningful validation of both his and his team's success in evolving a truly visionary pedagogic model. He is equally grateful to the students who have been a constant source of inspiration at every stage of his academic journey. This award signifies that teaching is far from a solitary endeavor. Prof. Wong sees the accolade as being one step on a voyage undertaken by everyone who shares his burning passion for the success of every student.