The Hong Kong University of Science and Technology (HKUST) held the fifth inauguration ceremony of named professorships today to honor 11 outstanding faculty members and their donors.
HKUST Council Chairman Mr. Andrew LIAO Cheung-Sing and President Prof. Wei SHYY officiated at the ceremony – conducted online this year in the wake of the COVID-19 pandemic.  Donors and friends of the university also participated in the ceremony in celebration of the inauguration.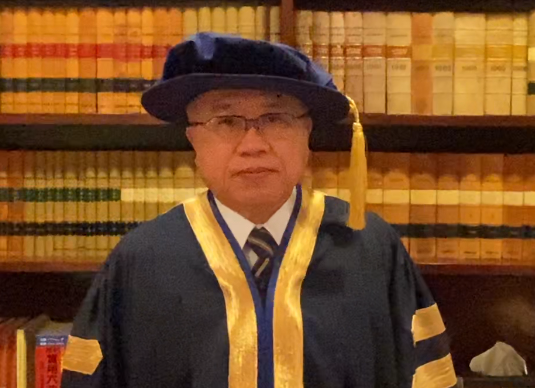 Mr. Andrew Liao expressed deep gratitude for the donors' benevolence, "In an era of global competition for talents, our donors' continued support reinforces our efforts in attracting and retaining distinguished academics from around the world, helping the University in advancing its mission to offer quality education.  With their generous donation, HKUST, as a research university, will continue to fulfil the shared vision of addressing the global challenges and contributing to the economic and social development with innovation and creativity."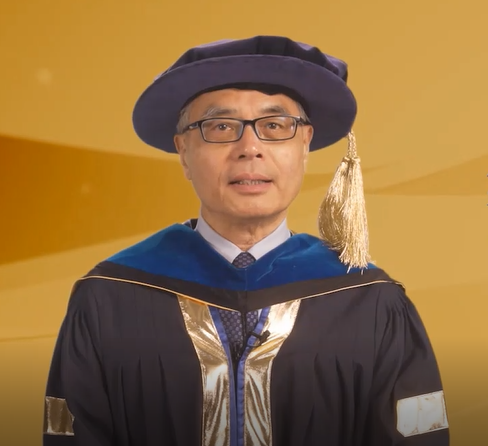 Prof. Wei Shyy said in his opening remarks, "Faculty member is one of the key pillars of HKUST.  They not only teach, but also mentor, support and advise our students.  We are very proud of having this opportunity to recognize our outstanding faculty colleagues, whose commitment and accomplishments will allow HKUST to continue to break new ground.  We are also grateful for the donor's generosity and strong support to our faculty members."
The expertise of the 11 named professors covers a wide spectrum of research areas including electronic and computer engineering, robotics and artificial intelligence, information systems and operations management, humanities and sociology, human resources, consumer psychology, entrepreneurship, finance and neuroscience.
The professorships were made possible by generous donations rendered to HKUST from long-standing contributors to higher education. They are (in alphabetical order according to their first names): Dr. Colin Lam Ko Yin, Elman Family Foundation, King's Flair Development Limited, Lifestyle International Holdings Limited, Li & Fung, Prosnav Holding Limited, Ms. V. Cheng, Wong Check She Charitable Foundation, and Yan Ai Foundation.
The appointed professors are:
School of Science
 
 

Cheng Associate Professor of Science

 
 
About The Hong Kong University of Science and Technology 
The Hong Kong University of Science and Technology (HKUST) (www.ust.hk) is a world-class research intensive university that focuses on science, technology and business as well as humanities and social science.  HKUST offers an international campus, and a holistic and interdisciplinary pedagogy to nurture well-rounded graduates with global vision, a strong entrepreneurial spirit and innovative thinking.  HKUST attained the highest proportion of internationally excellent research work in the Research Assessment Exercise 2014 of Hong Kong's University Grants Committee, and is ranked as the world's best young university in Times Higher Education's Young University Rankings 2020.  Its graduates were ranked 10th worldwide and top in Greater China in Global University Employability Survey 2019.
For media enquiries, please contact:
Anita Lam    
Tel: 2358 6313
Email: anitalam@ust.hk 
Lindy Wong
Tel: 2358 6306 / 5190 7882
Email: lindywong@ust.hk