AUDIO: LISTEN TO THE ARTICLE
AUDIO: LISTEN TO THE ARTICLE
    HKUST may be a relatively young university. Yet it is not short of loyal stalwarts who have served devotedly in various positions for two or even three decades. 
    Tailor-making apparatuses to make each scientific exploration possible, ever modernizing facilities and services to improve the learning experience in the digital age, and taking extra steps to ensure each student feels valued and empowered. These are some of the rewarding experiences shared by three of our troupers, who are among the 165 recipients of the Long Service Awards 2022. As they celebrate a milestone in their careers, let's hear their thoughts in their own words.
Bespoke equipment from his skilled hands
Mr. Walter Ching LEE 
⦁     Facility Technician, Materials, Design and Manufacturing Facility
⦁     Awarded for 20 years of service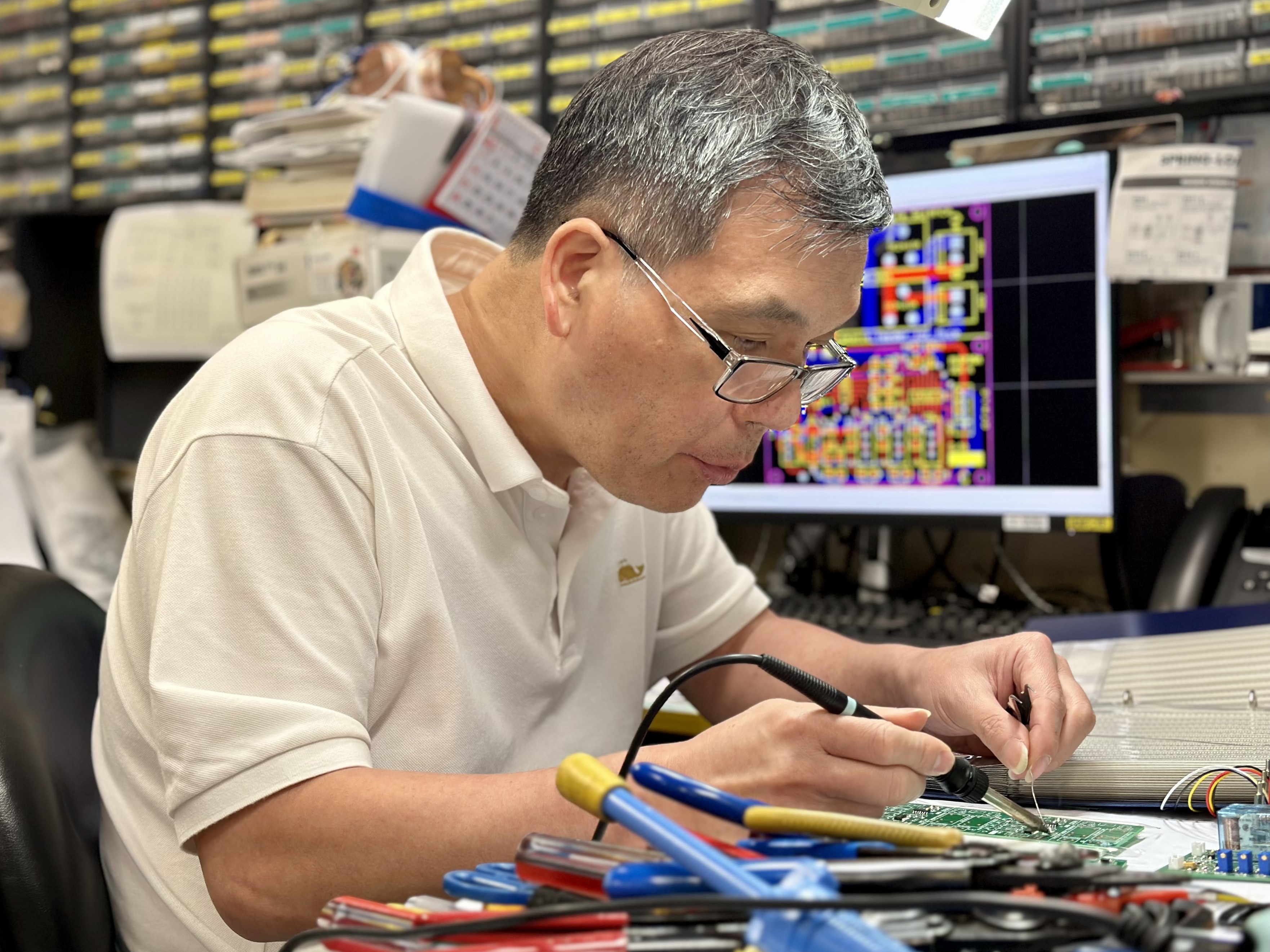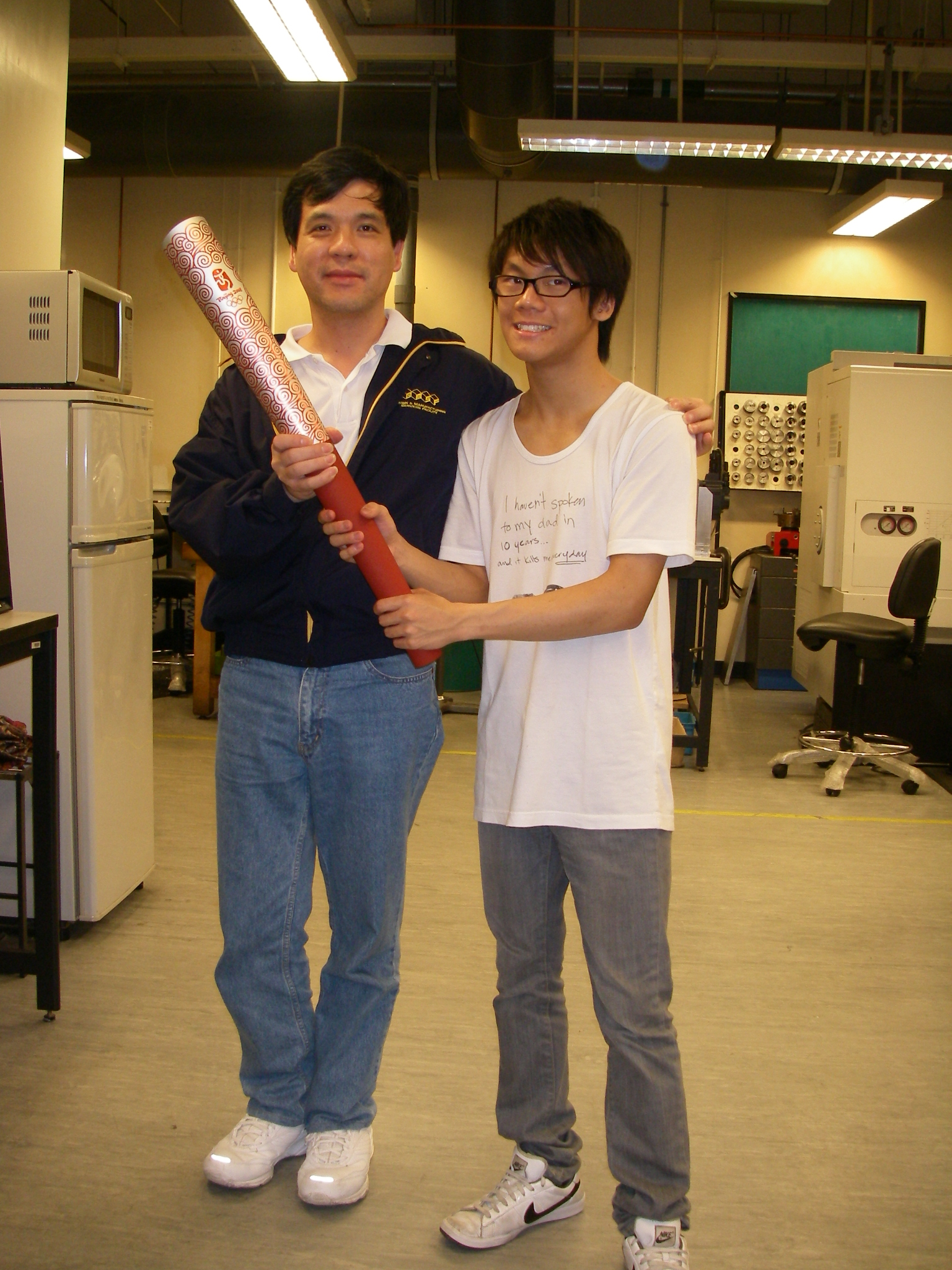 "I have been working at the Materials, Design and Manufacturing Facility since I joined the University in 2002. My job involves customizing facilities to cater to the needs of different labs and departments. 
    I feel honored to be able to assist our faculty with their research by providing technical support. For instance, I've helped to design and make an automatic feeder which can feed over 100 mice in our lab at regular intervals. 
     Another thing that was totally unforgettable was when a professor asked me to help out some Mechanical and Aerospace Engineering PhD students to put together a robot for the IMechE Greater China Design Competition 2023. We worked like crazy until midnight, and finally managed to assemble the robot. I was so stoked when the team won second place in the competition!"
A friendship built over the counter
Ms. May Mei Yuk LEUNG 
⦁    Senior Officer (Circulation), Library
⦁    Awarded for 30 years of service
    "As a member of the circulation team, I've been meeting numerous students who have studied here over the years. I'm glad to have formed long-lasting connections with some who would come back to visit us with their kids after they graduated. 
    I have also witnessed the Library's changes to meet students' needs. As content access moves to digital formats, the need for physical materials has reduced. Now we focus more on using space and new user experience and services, for example, by offering more spaces for collaborative discussion or social networking, in addition to traditional quiet zones.
    Despite the significant changes that have occurred, particularly over the past three years of the pandemic, my affection for this place remains unwavering. I cherish being part of the library team and working alongside my wonderful colleagues. This is why I have dedicated 30 years of my life to this institution and wish to continue doing so."
Teaching by caring about students
Prof. Jimmy Chi Hung FUNG 
⦁    Associate Provost (Teaching and Learning)
⦁    Awarded for 30 years of service
 
     "After serving a period of post-doctoral research at the University of Cambridge, I returned to Hong Kong and joined HKUST's Department of Mathematics as Assistant Professor in 1992 and rose through the ranks to become Chair Professor in 2021. I really enjoy teaching, witnessing my students' growth, and seeing them realize their dreams. 
    A moment that stands out in my memories is the first time (in 1998) I received the Best 10 Lecturers Award. Subsequently, I was lucky to be elected again. Over the years I have received this award 12 times, thanks to my beloved students' support. 
    In my classes, I always strived to use examples that relate mathematics to daily life so that students would find it interesting. Outside the classroom, I also put myself into the student's shoes and asked myself how I wanted my professor to treat me. For example, when I ran into my students in the corridor, apart from saying hello, I would also ask them how their studies were going and whether they had encountered any difficulties with their assignments and exams. Often it's just taking some extra little steps, but it makes so much difference in making students feel valued. For over ten years, I served as the department's Undergraduate Coordinator. Students would come to me for advice on course selection, career planning, and sometimes even life experience. I cherish the close relationship with students.  
    In my current role, I lead the development of teaching and learning across the University. I encourage our colleagues to spend more time with students and hope to build a strong sense of belonging among HKUST members." 
Appreciation for long-serving staff   
    A presentation ceremony was held on May 11, 2023 to honor our 22 and 143 colleagues who have served the University for 20 and 30 years respectively as in the year 2022. (For a full list of recipients, please click here.)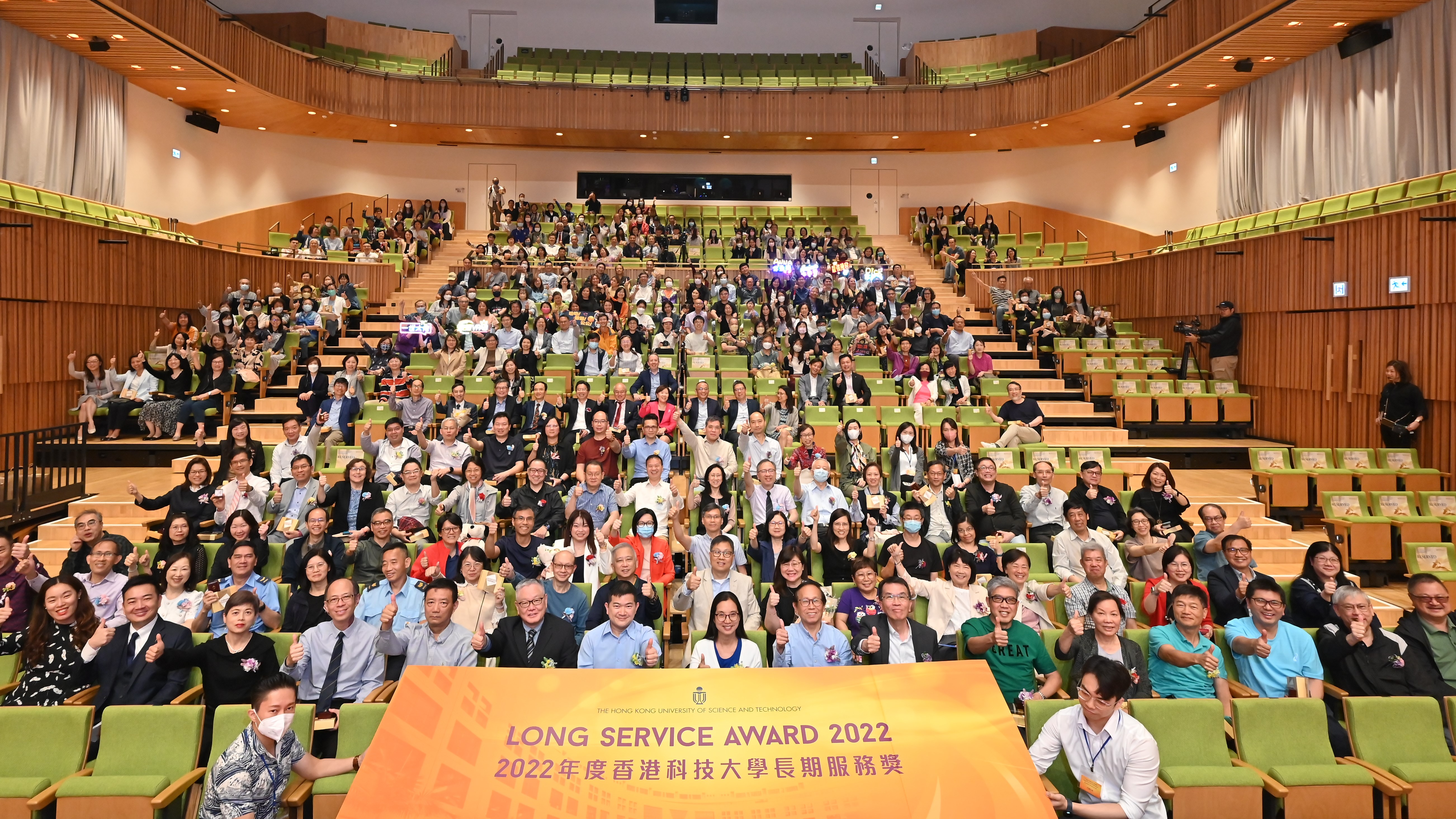 President Prof. Nancy IP thanked the awardees for their long-time contributions as she officiated the event. "You exemplify HKUST's core values. It is with your unfailing support and concerted efforts that we have accomplished so much."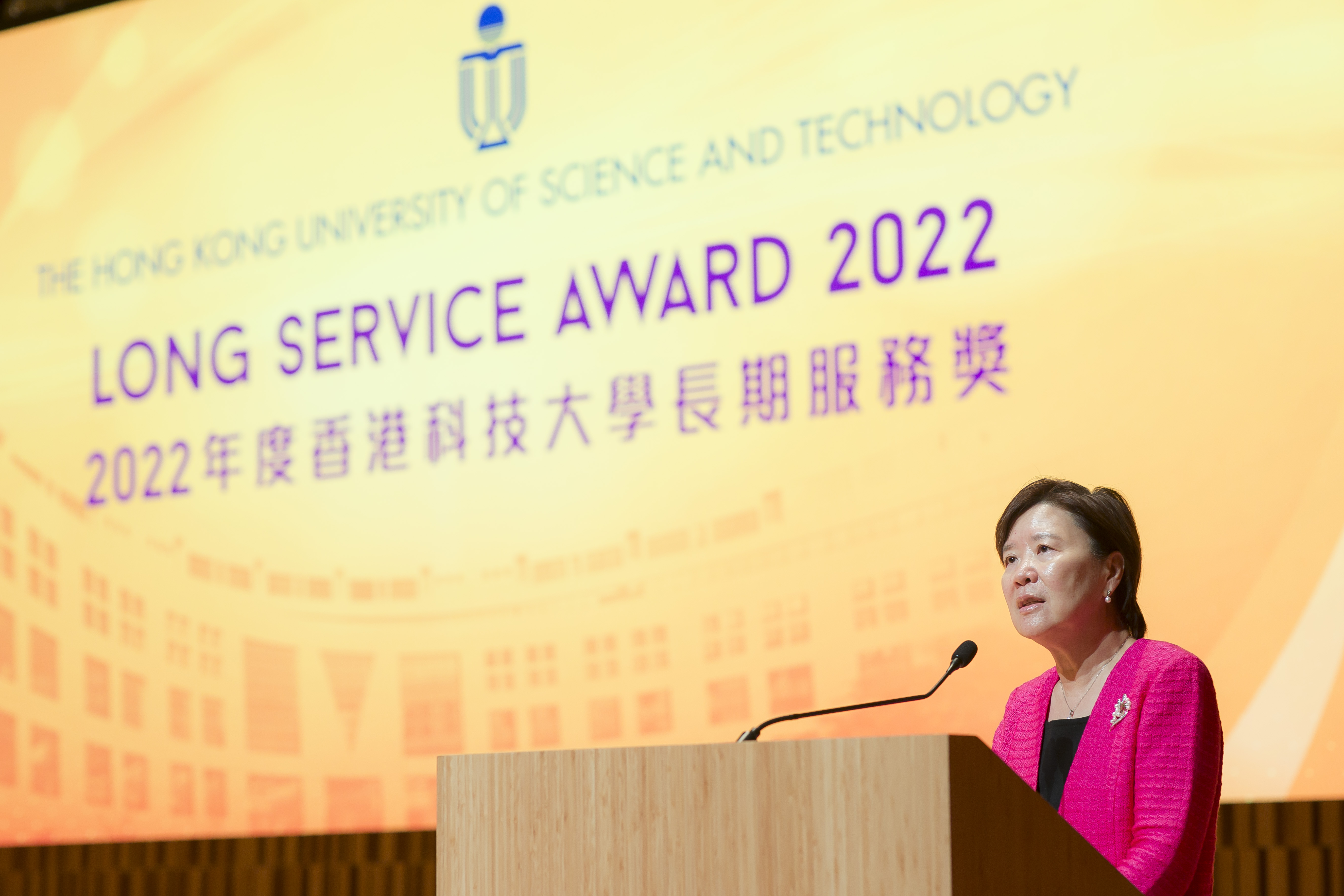 "Twenty or thirty years is not a short period of time. It is a substantial portion of one's working life. This is what was in my mind when I received my 20-year award back in 2013 and I look forward to getting my 30-year service award next year!" 
    "I trust that it is our diverse, collaborative, and supportive environment that has made us an employer of choice over the years and will continue to do so in the future."