Further to a generous donation of HK$100 million that the Chinese conglomerate Yuexiu Group (Yuexiu) made to the Hong Kong University of Science and Technology (HKUST) last year, the group recently donated another HK$ 80 million in support of the University's development in teaching, research and innovation under the "Unified HKUST, Complementary Campuses" framework.
HKUST's Clear Water Bay (CWB) and the future Guangzhou (GZ) campus will adopt two different curriculums under a unified system, allowing the two campuses to complement each other without duplicating the academic programs.  The new system seeks to take the University's education and research excellence to the next level.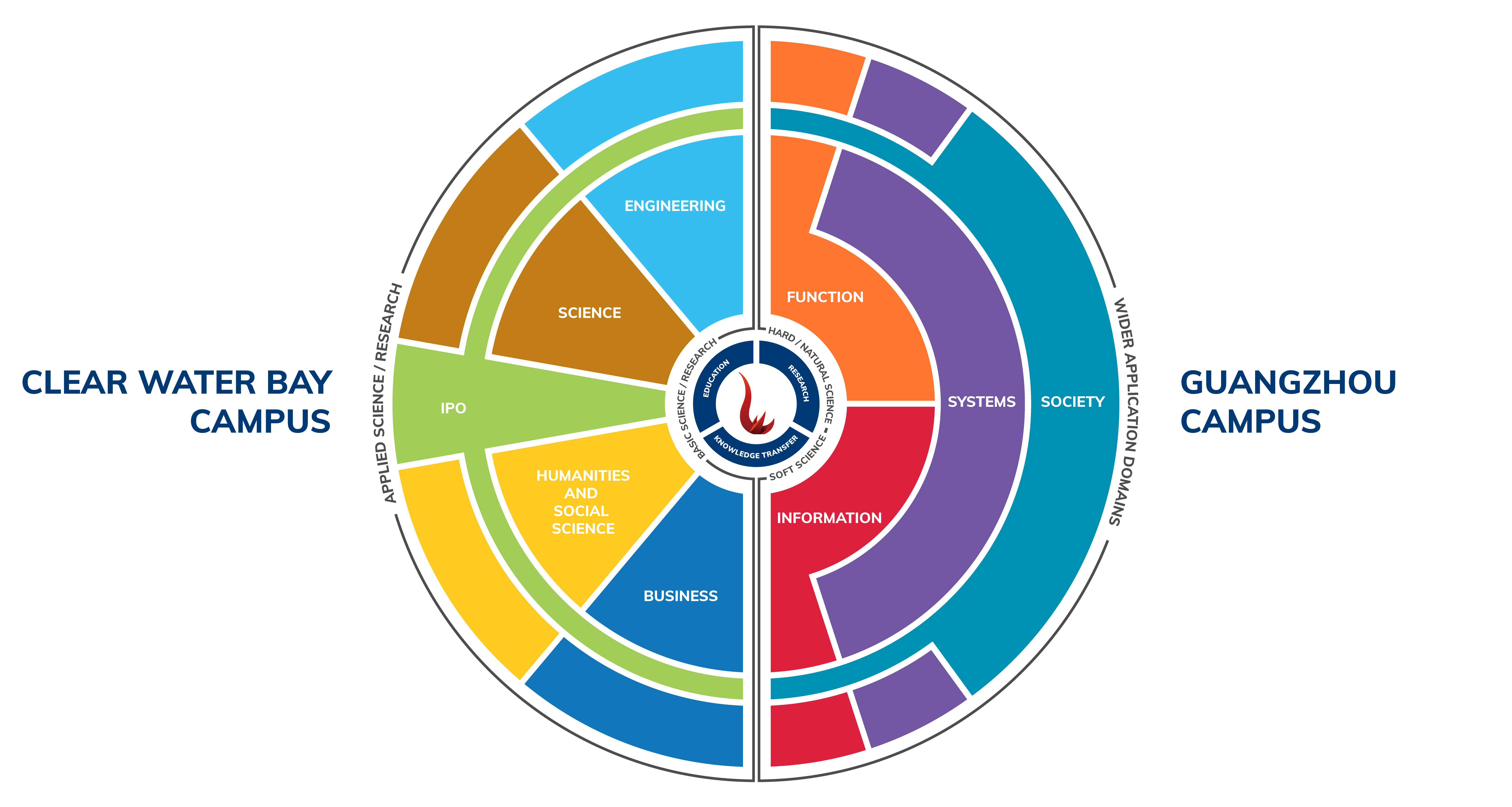 Since the launch of GZ campus in 2018, HKUST has stepped up in cooperation with Guangzhou. This is the second consecutive year that HKUST received donations from Yuexiu, enhancing not only the cooperation between Guangzhou and Hong Kong, but also innovation and technology development, as well as talent grooming in the Greater Bay Area. According to the agreement, the donation will be used to promote HKUST's academic and research work, develop innovative and interdisciplinary graduate programs, and recruit top scholars.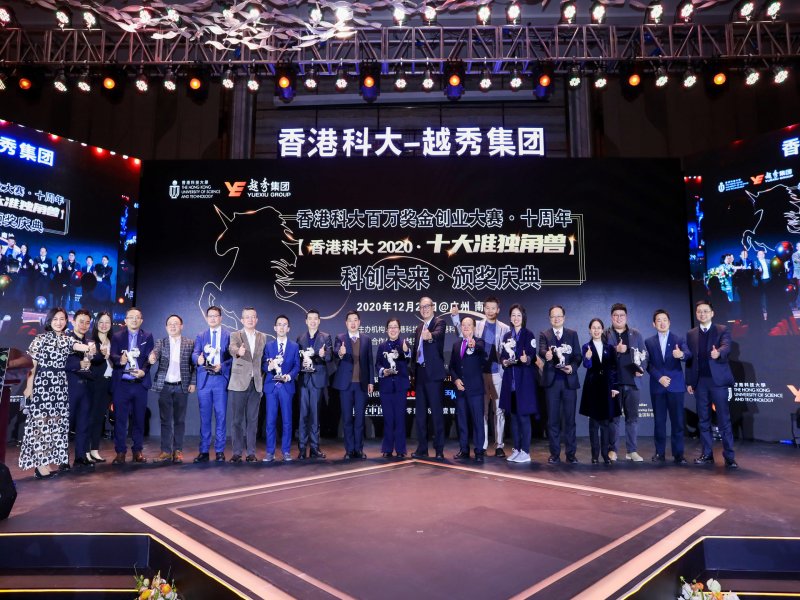 Yuexiu said the donation, made ahead of the celebration of HKUST's 30th anniversary, is not only a testimony to the Group`s commitment in corporate social responsibility, but also its efforts in enhancing in-depth integration among industries, academia and research in the GBA, which will contribute to a winning situation for all parties and build a virtuous cycle for the region.
President Prof. Wei SHYY expressed his deepest gratitude to Yuexiu for its second donation. "This generous donation by Yuexiu not only supports the University's development, but also testifies the group's endorsement of our 'Unified HKUST, Complementary Campuses' vision. HKUST will leverage on the opportunities brought by the GZ campus to consolidate the sustainable development of our conventional disciplines, while actively create an enquiry-based cross-disciplinary learning model to cultivate talents who can solve real-world problems with diverse perspective and innovative thinking."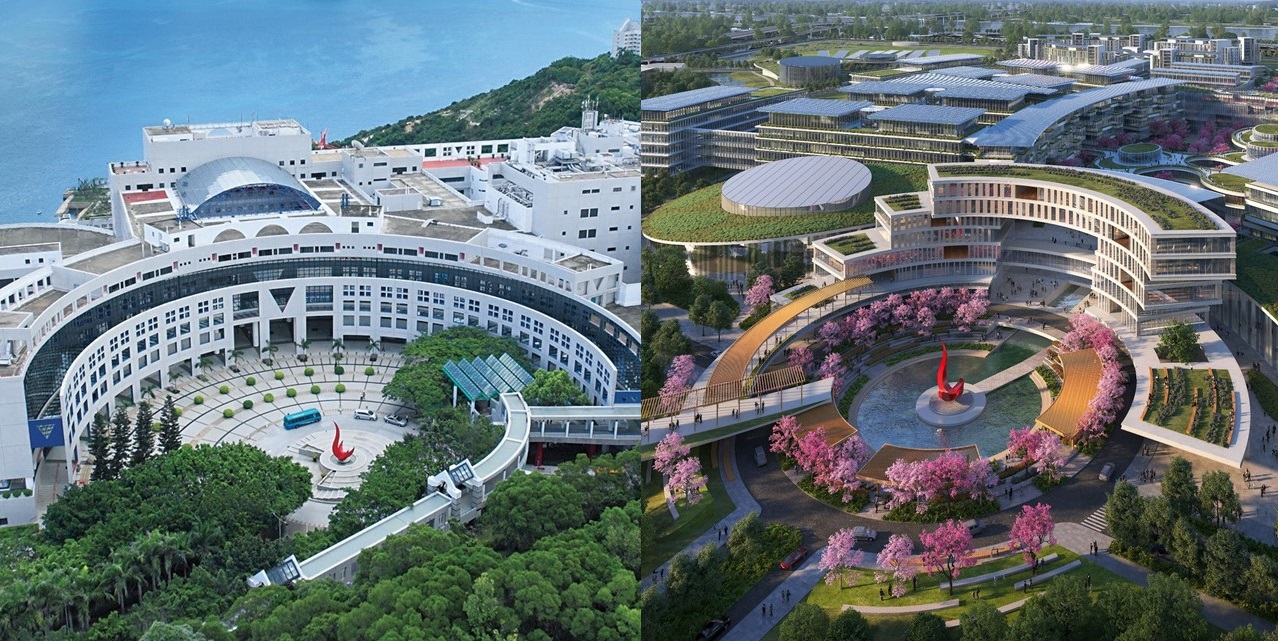 To facilitate cross-disciplinary teaching and research, HKUST has launched a pilot scheme two years ago to trial HKUST(GZ)'s new programs and related research areas on the CWB campus, enrolling 109 and around 150 postgraduate students respectively for the first and second cohort.  Students are mentored by at least two supervisors from different disciplines to ensure cross-disciplinary thinking were adopted in their research topics.
For details about Pilot Scheme, please visit the website: https://pg.ust.hk/prospective-students/admissions/HKUST-Guangzhou-Pilot-Scheme/GZ-Pilot-Scheme
Find out more on HKUST Guangzhou Campus: https://hkust-gz.edu.cn/
About The Hong Kong University of Science and Technology
The Hong Kong University of Science and Technology (HKUST) (hkust.edu.hk) is a world-class research intensive university that focuses on science, technology and business as well as humanities and social science.  HKUST offers an international campus, and a holistic and interdisciplinary pedagogy to nurture well-rounded graduates with global vision, a strong entrepreneurial spirit and innovative thinking.  HKUST attained the highest proportion of internationally excellent research work in the Research Assessment Exercise 2014 of Hong Kong's University Grants Committee, and is ranked as the world's best young university in Times Higher Education's Young University Rankings 2020.  Its graduates were ranked 10th worldwide and top in Greater China in Global University Employability Survey 2019.
For media enquiries, please contact:
Anita Lam                   
Tel: 2358 6313                    
Email: anitalam@ust.hk       
Sam Li
Tel: 2358 6317
Email: liyongning@ust.hk