The Hong Kong University of Science and Technology (HKUST) Arts Festival 2021 (AF2021) returns with the theme "Art, Despite the Pandemic" – bringing a series of programs including multimedia exhibition, live performances and workshops to the campus, ahead of the opening of the Shaw Auditorium later this year.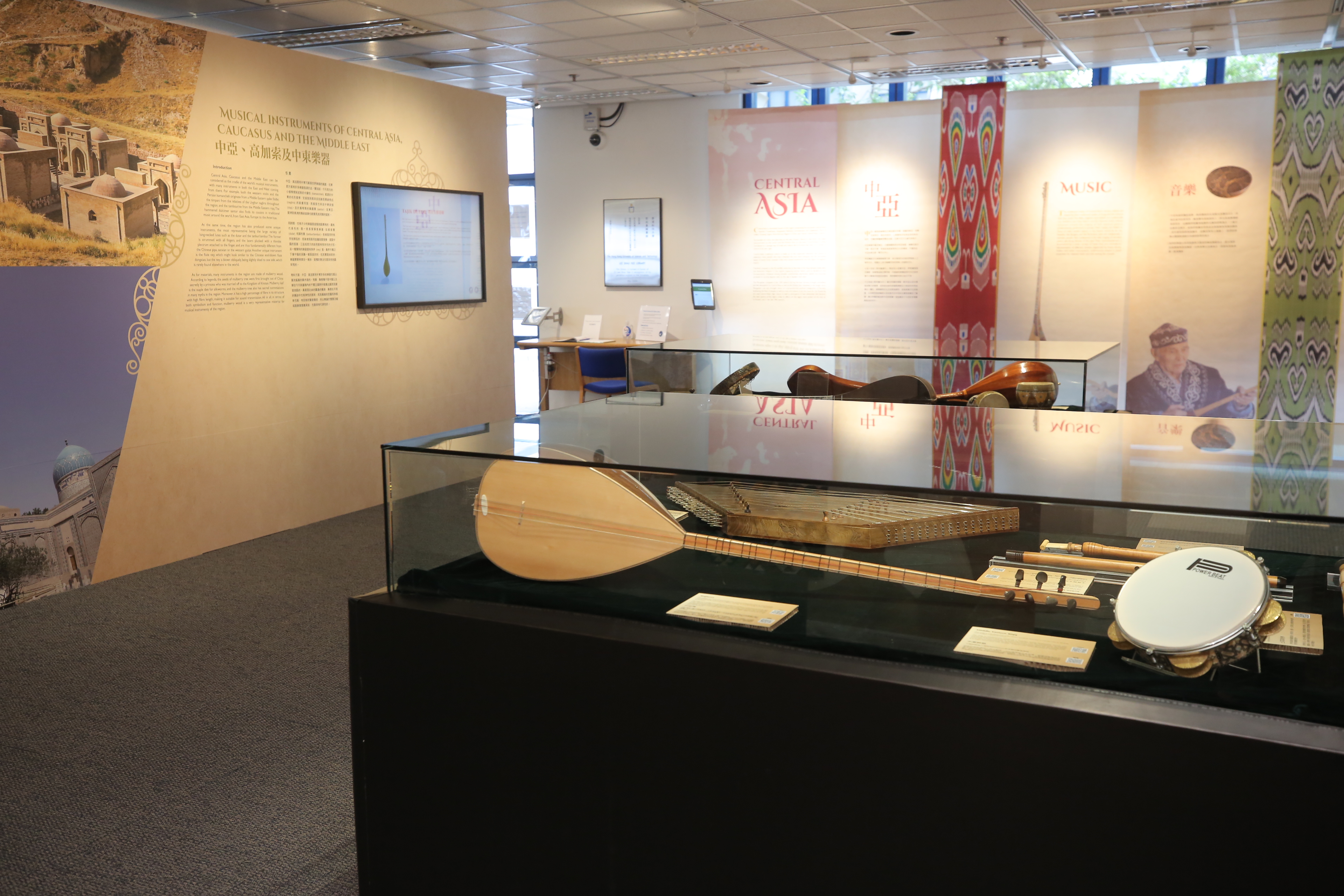 As a university of science and technology, HKUST embraces arts as an integral part of students' holistic development through activities such as the Summer Musical, as well as different academic programs spanning Chinese opera, digital arts and playwriting.  With the Shaw Auditorium coming into place later this year, a series of arts, music and cultural events are now under planning in the drum-up to the opening of this new landmark.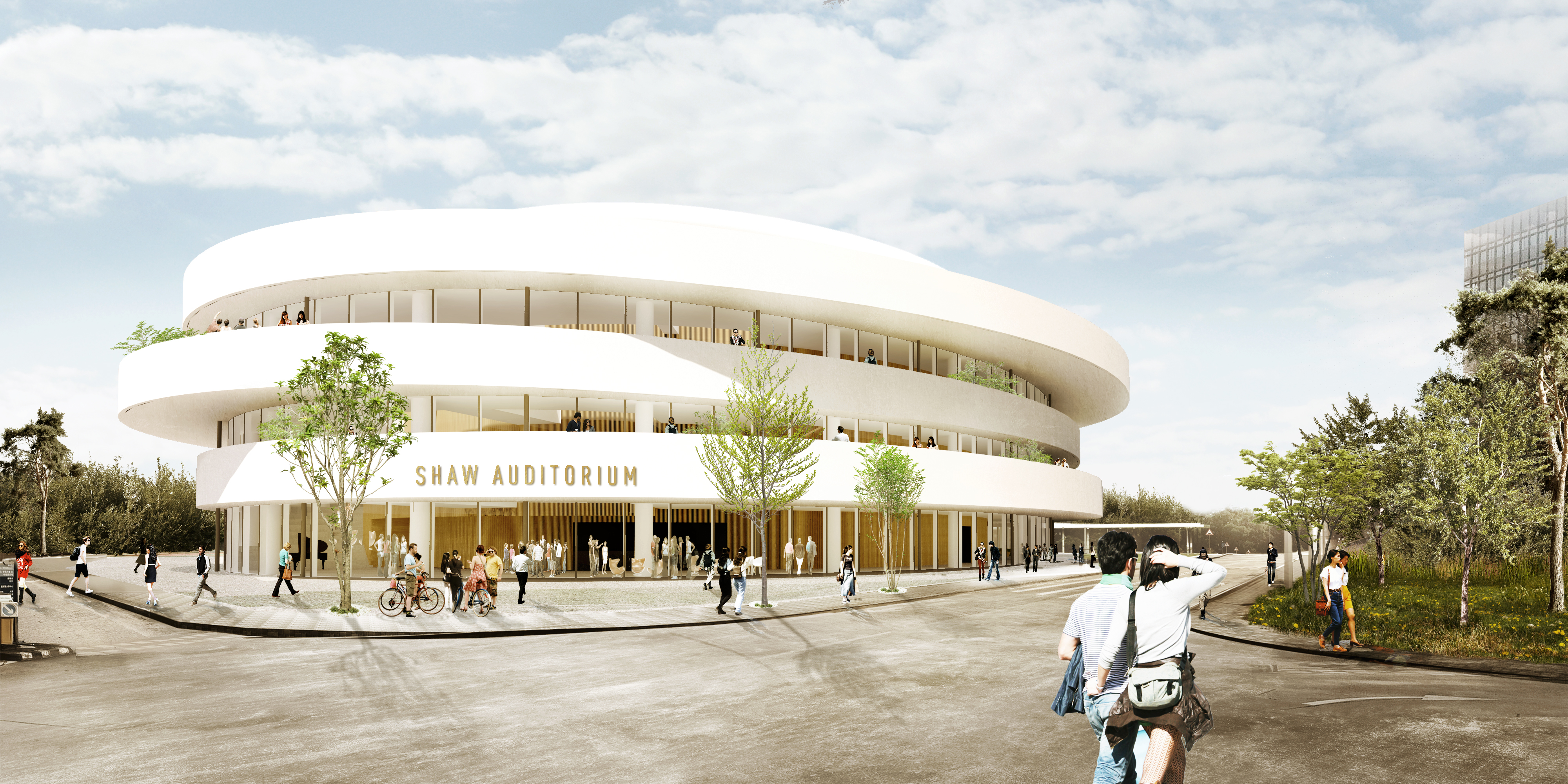 The five-month exhibition "Between Europe and Asia: Traditional Music and Costumes from Central Asia, Caucasus and the Middle East" marked the inaugural event of AF2021.  Merging traditional exhibit display and digital technology, the exhibition marks a new attempt to enhance audience's multisensory experience with audio-visual equipments.  The exhibition held at the Ping Yuan and Kinmay W Tang Gallery of HKUST Lee Shau Kee Library runs from March 24 to September 5.  Visitors who wish to visit the Exhibition can fill in the pre-registration form in advance.

As Hong Kong's largest exhibition on Central Asia, Caucasus and Middle East arts in years, the event showcases more than 40 pieces of precious traditional costumes, handmade carpets and musical instruments from those areas - some of which were borrowed from the Consulate General of the Islamic Republic of Iran in Hong Kong and Macao, the Consulate General of the Republic of Kazakhstan in Hong Kong SAR, PRC, as well as the Turkish Consulate General in Hong Kong.  Apart from visual appreciation, visitors can "try on" different costumes digitally and take home the pictures with a QR code (Digital Cosplay).  They can also paint their own carpet (Carpet Garden) and "play" musical instruments (Music in Your Hand) with multimedia technology installations.  Visitors who cannot make it physically can view the exhibts online.

Another highlight of AF2021 is the return of live music performances after months of suspension amid the pandemic.  The first of the series - staged under stringent health and safety measures at Tsang Shiu Tim Art Hall on Monday, was a chamber music concert of contemporary American classics featuring acclaimed violinist Patrick YIM and pianist Kiu-Tung POON.  Next in line is a music performance on the exquisite cultures of Eurasia and North Africa by the multinational musician group Nur Collective, which will also host a workshop on Central Asia and Middle Eastern music. In late April, the exhibition's curator Eugene LEUNG will wrap up the series with acclaimed Uyghur artist Pasha UMER, who will stage a Central Asian dance in traditional costumes accompanied with live music.  
For those who missed the live performances, "The Splendours of Italian and German Baroque Music" – an online concert by Concerto da Camera, is played on Youtube every Thursday during March 11 to April 15.  
"At a time when the world is overshadowed by separation and sickness, art is particularly important in bringing us solace and comfort," said Dr. Anna KWONG, Program Director of Center for the Arts and instigator of AF2021.  "We are very happy to see the Arts Festival made possible with more engaging and interactive content.  That could not have been done without the dedication of our devoted librarian and media technology staff.  We look forward to hosting more art and cultural events at the new Shaw Auditorium."
For more details please visit the website of Center for the Arts.
About The Hong Kong University of Science and Technology 
The Hong Kong University of Science and Technology (HKUST) (https://hkust.edu.hk/) is a world-class research intensive university that focuses on science, technology and business as well as humanities and social science.  HKUST offers an international campus, and a holistic and interdisciplinary pedagogy to nurture well-rounded graduates with global vision, a strong entrepreneurial spirit and innovative thinking.  HKUST attained the highest proportion of internationally excellent research work in the Research Assessment Exercise 2014 of Hong Kong's University Grants Committee, and is ranked as the world's best young university in Times Higher Education's Young University Rankings 2020.  Its graduates were ranked 26th worldwide and among the best from universities from Asia in Global University Employability Survey 2020.
For media enquiries, please contact:
Anita Lam    
Tel: 2358 6313
Email: anitalam@ust.hk    
Jamie Wong
Tel: 3469 2512 / 5190 7882
Email: jamiewong@ust.hk