With over 17,000 undergraduate and postgraduate students from more than 80 countries or regions at the Hong Kong University of Science and Technology (HKUST), we pride ourselves as a true cultural melting pot. In the Global Minds@HKUST series, we'll take a closer look at the unique experiences of some of our international students.  
In the first edition of this series, we chat with Yigit SEN, a third-year undergraduate from Turkey studying a dual degree in Computer Science and General Business Management.  Despite his busy schedule, this adventurous young man manages to immerse himself in a range of extracurricular activities both on campus and overseas to broaden his horizons. Let's dive in and learn more about how his stay at HKUST has opened his eyes to new possibilities. 
Q: What made you choose Hong Kong and HKUST?
Studying abroad had always been my dream as a high school student, and I was interested in exploring a culture different from Europe's. After some research, I picked Hong Kong because I would be able to get around in English and live in a cosmopolitan city.
Another huge draw for me was Hong Kong's proximity to the world's largest electronics market in Shenzhen. I loved robotics and was the captain of my high school's robotics team. I could imagine myself making weekend trips to stock up on electronic components in Shenzhen and then coming back to Hong Kong to work on my robotics projects and study.
Thus I looked into the engineering programs in Hong Kong, and found the one offered by HKUST a great fit. I applied and was admitted in 2020.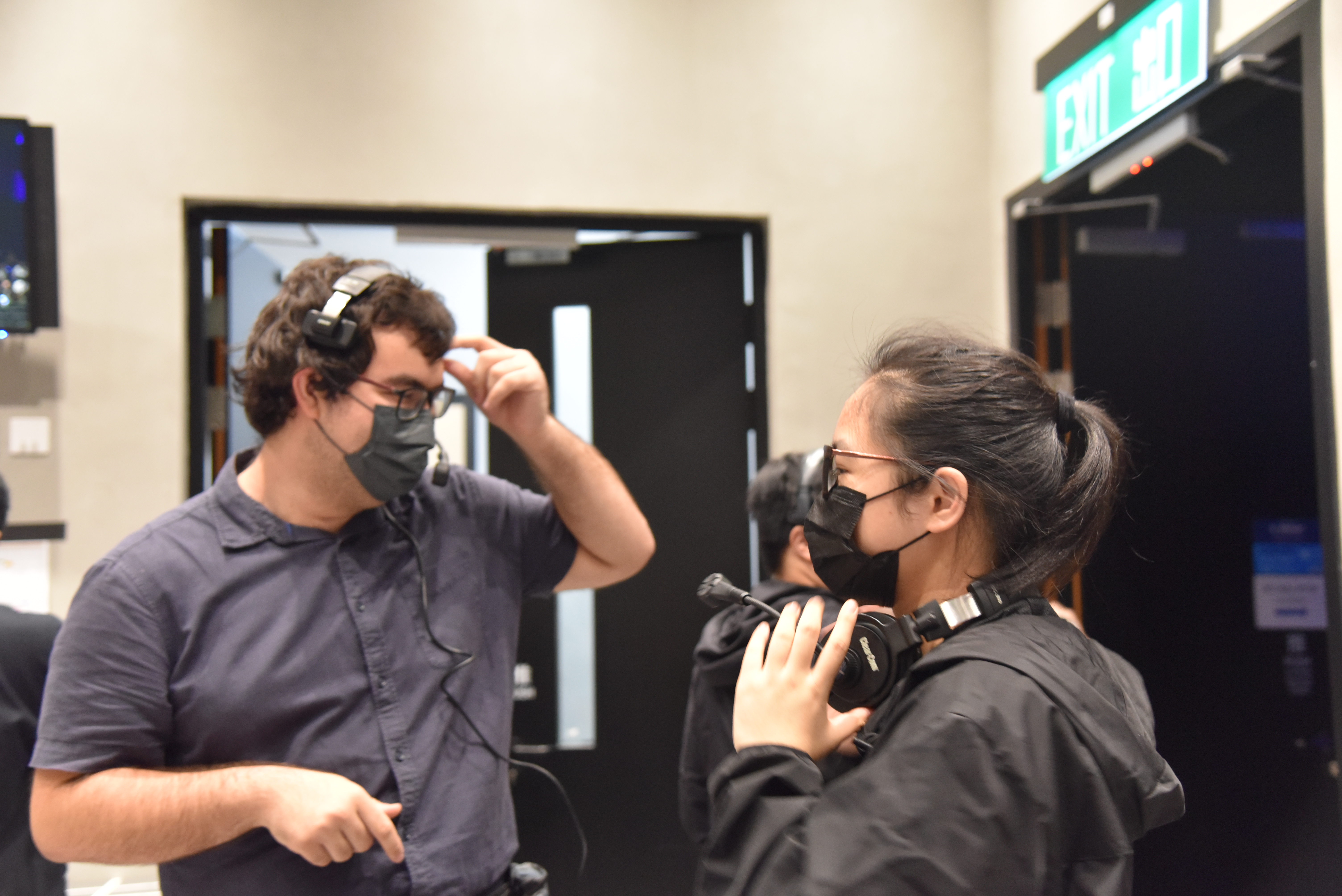 Q:  What are the most rewarding experiences in your varsity life so far?
I am impressed by the enormous opportunities for international exposure I get at HKUST. One of the most exciting things I've done recently was participating in the T&M International Business Plan Competition. Along with a fellow HKUST student who is a local Hongkonger, I traveled to Hamburg, Germany in June to compete. We were paired up with two German students and one American, none of whom we had ever met before. Together, we were tasked with coming up with a business proposal in just ten days under the theme "AI for Business."
After five or six rounds of trial and error, we settled on an AI teaching assistant that could help teachers analyze and grade handwritten essays. Although our team didn't win, I learned a lot both technically and culturally. One thing that struck me was the importance of maintaining a healthy work-life balance, an insight I gained from a cultural shock. While my HKUST teammate and I were used to a restless lifestyle, our German and American peers would often comment on how Hong Kong students worked until midnight. I was also surprised to discover that many things in Germany are not yet digitized due to privacy concerns and laws.
Recently, I studied as an exchange student at the National University of Singapore and had the opportunity to explore coffee shops, bars, and restaurants in my free time. It was a refreshing change of pace from Hong Kong's busy lifestyle and gave me a deeper appreciation for Singaporean culture.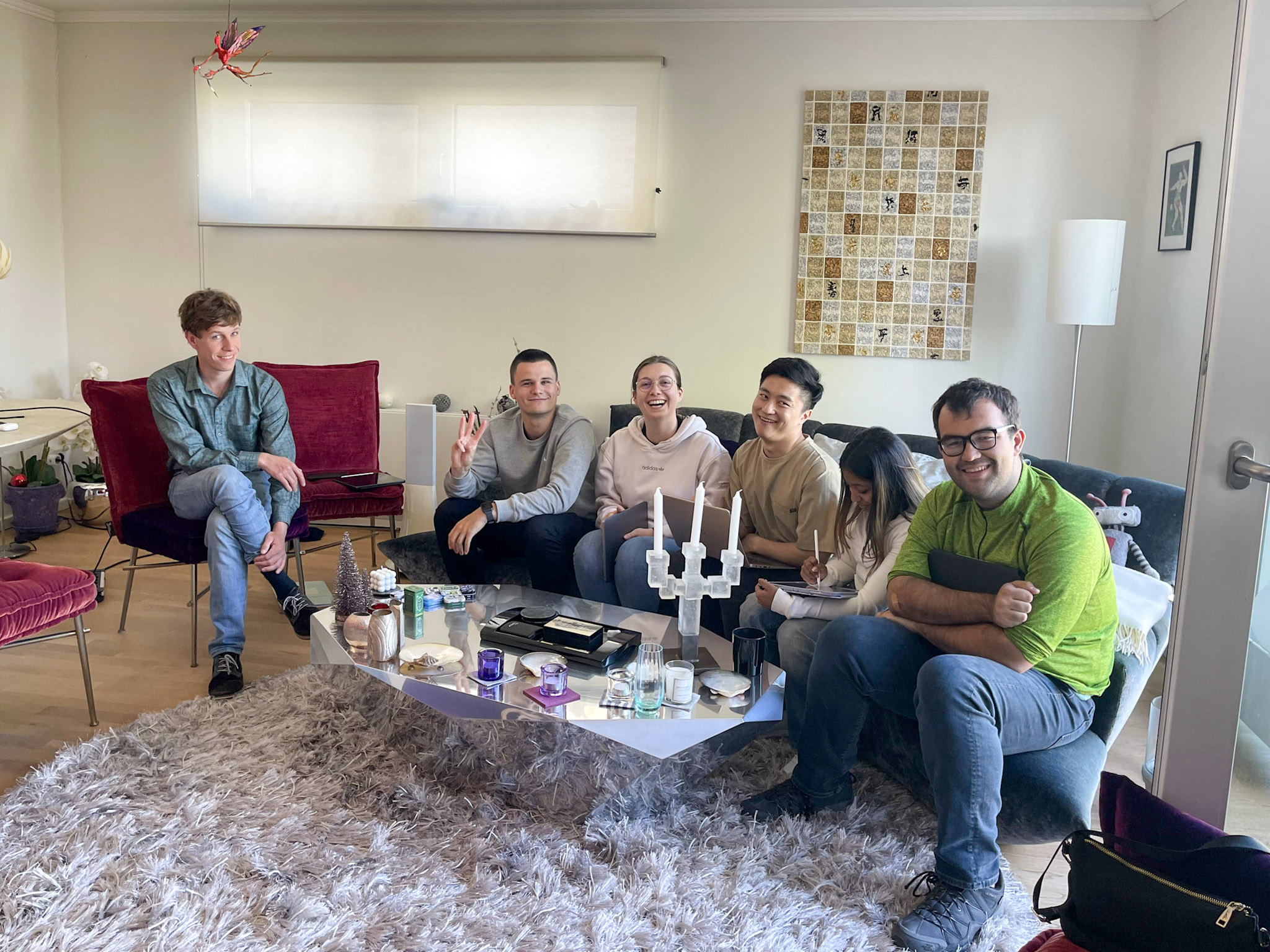 Q: You chose the HKUST engineering school for your love of robotics. But what inspired you to take on the challenge of a dual degree program to study both business and engineering? 
That is something that I should thank HKUST's flexible course structure for. In Year 1, we took a variety of courses before declaring a major. I discovered different streams of knowledge in and outside engineering. One of the classes required us to come up with a business plan. I was prompted to think about how I could combine technical skills in computer science with business knowledge. The course opened the fascinating world of business to me. Later, I decided to broaden my path and applied to switch to the dual degree program. 
Now I am thinking of joining the banking industry after graduation.  As Hong Kong is an international financial hub, I believe it would be an ideal place to develop my career. The city provides many opportunities here that I wouldn't have access to back home in Turkey, where the international banks are mostly small representative offices.
Q: Tackling two degrees at once is quite a feat. Is it a blast juggling two different fields of study?
Choosing this path has kept me busy, but I am glad that I did. The diverse mix of students and project-based courses in my program have provided me with abundant opportunities for intercultural work. The students in my classes are from all over the world. I have collaborated with classmates from India, Sri Lanka, Germany, Poland, and local Chinese, among others. Through discussions, we learn from each other's perspectives and appreciate our differences.
Q: Can you share your top tips for students who are considering pursuing overseas study?
If there's one piece of advice I can offer, it's this: be proactive. When I arrived at HKUST in September 2020, the COVID-19 pandemic was in full swing. Classes were conducted via Zoom, and student organizations couldn't hold any activities, which made it difficult for me to meet new friends. At first, I felt a bit frustrated.
But that feeling didn't last long as I found a new home in an unofficial breakfast club with local and international students. We frequently showcase breakfast from around the world, which is a great way to connect with one another. Later I joined the International Students' Association and became its IT Director. When COVID subsided, we resumed our sports and social activities to bring people together. As a member of the small Turkish community at HKUST, I've had the opportunity to meet other Turkish students and believe that our strength lies in our resilience in overcoming life's challenges.
To enjoy campus life to the fullest, you need to both seize opportunities offered by the University and take your own initiative. There are countless opportunities to expand your horizons.  All you have to do is to take the first step.