Training for triathlon is grueling exercise, and even more challenging while studying at university. Jason NG Tai-Long, a HKUST Engineering undergraduate, is defying all the odds. He spends hours in the pool, in the gym, on the bike, running miles on end training several hours every day. This allows him to perform at his best in elite sport as a triathlete, all while dealing with the rigors of being a student. His perseverance and love for the sport paid off, as he won mixed team relay gold at 2023 Asia Triathlon U23 and Junior Championships in Gamagori, Japan, last month, while claiming the bronze medal in the U23 men's category.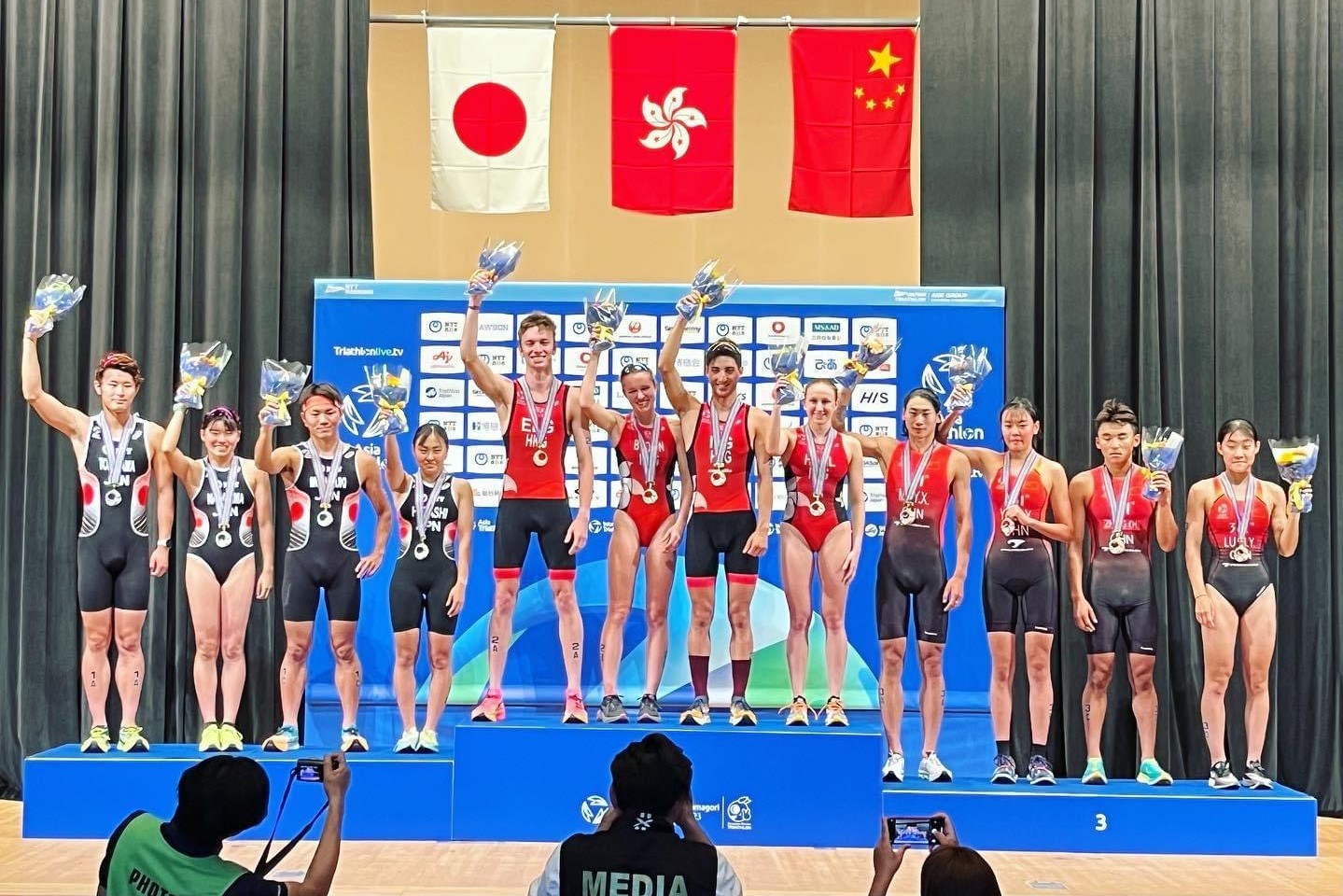 The Secret Weapon
Ranked among the world's top 100 elite triathletes, Jason is one of the talents who have joined HKUST under the Student Athletes Admissions Scheme, alongside table tennis players Pedrey NG and Minnie SOO, ice hockey athlete Chloe CHAN, and long jumper CHAN Chun-Hei. "I chose HKUST because it has the best Engineering program," Jason says. 
At HKUST, he has taken part in a unique project that allowed him to both advance his academic knowledge in engineering and to improve the cycling leg of triathlon races - He was one of the earliest participants in the wind tunnel and aerodynamics projects led by Prof. ZHANG Xin, Chair Professor of the Department of Mechanical and Aerospace Engineering, along with Olympic cyclist Sarah LEE Wai-Sze.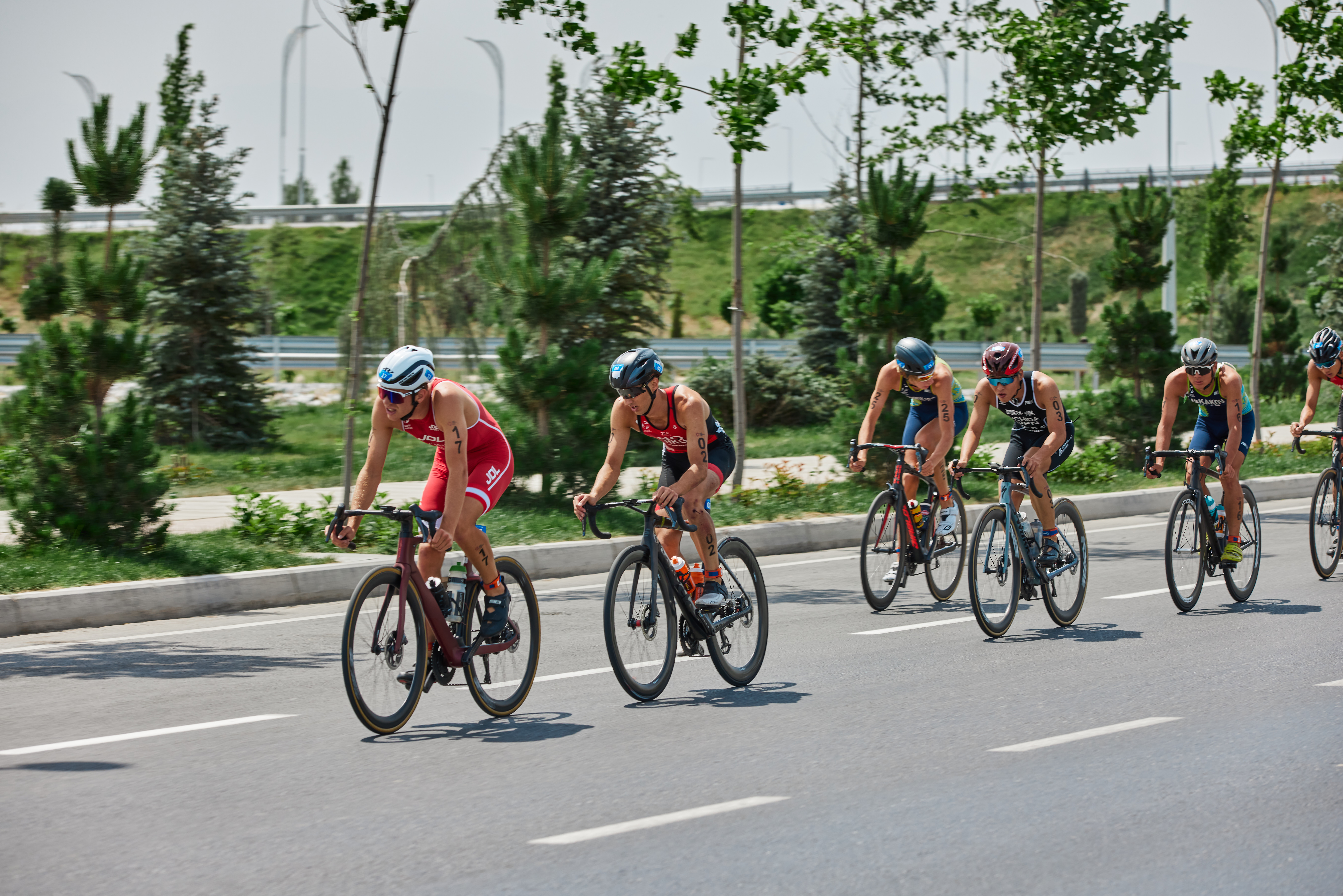 "I love anything that moves—cars, bikes, any sort of machine. And that was why I chose to study engineering. Now with Prof. Zhang's research team, we are looking at drag reduction and testing different types of helmets and equipment in wind tunnels and on the road. It's inspiring and I'm so close to it," Jason enthuses. 
"As an athlete, the wind tunnel project has been helping me with marginal gains that add up to significant gains in my biking skills. As an engineering major, it's all really interesting to gain first-hand experience in engineering research too. I would really like to thank Prof. Zhang for his enormous support." 
But Prof. Zhang's support is more than academic, Jason emphasizes. Outside of the lab, he has helped the young athlete liaise with other professors to work out exam schedules that would accommodate his training and competitions and has encouraged him to continue pursuing his dreams despite all the challenges.  "He offers me personal inspiration and enables me to give my 100% both in my athletic pursuits and in the classroom," Jason adds.
Chasing the Olympic Dream
Jason's journey to becoming a top triathlete ranked 94 in the world and a member of The Hong Kong Triathlon National Squad would have to be rewritten had he stayed on his original path. A football enthusiast at school, his life changed one day when his school coaches asked him to run in a cross-country race in 2013 simply because there weren't enough people to run in a race. Surprisingly, he outperformed his peers on the running team, and his coaches encouraged him to seek serious training in the sport. 
He eventually met his running coach Andrew WRIGHT, who suggested that he try triathlon. Since then, Jason has made impressive strides. In 2018, he achieved a 16th-place finish at the world junior level. Last year, he secured 14th place in the World Triathlon Championships under-23 race in Abu Dhabi, despite battling leg cramp issues. It was also a race that saw the student surpass his master - he beat the 30th-place finish in 2005 by Mr. Wright, now Hong Kong's head coach.
Jason has now competed against the best athletes regionally and has set his sights on someday qualifying for the Olympics.  "I'm happy with our progress, we are a young team and a strong tight knit group – I think that we can go a long way together," Jason beams as he speaks.
The Chosen Path
Jason's schedule is undoubtedly demanding, but he has no regrets in choosing this path despite the hardship and difficulty of balancing studies and an athletic career because sports runs in his blood. "My mother is a former athlete, and knows all about juggling academics and athletics. I was aware of the gauntlet that was thrown down, and ready for it," he adds. 
With Jason firing on all cylinders in competition and on campus, the future is looking bright for this young star.  "You have to really love this. I adore all three sports. The best thing is just to have fun and enjoy what you do," he says. Despite twice breaking his nose, injuring his hip flexor, and grappling with over-use injuries, he has never taken more than a few weeks away from the game.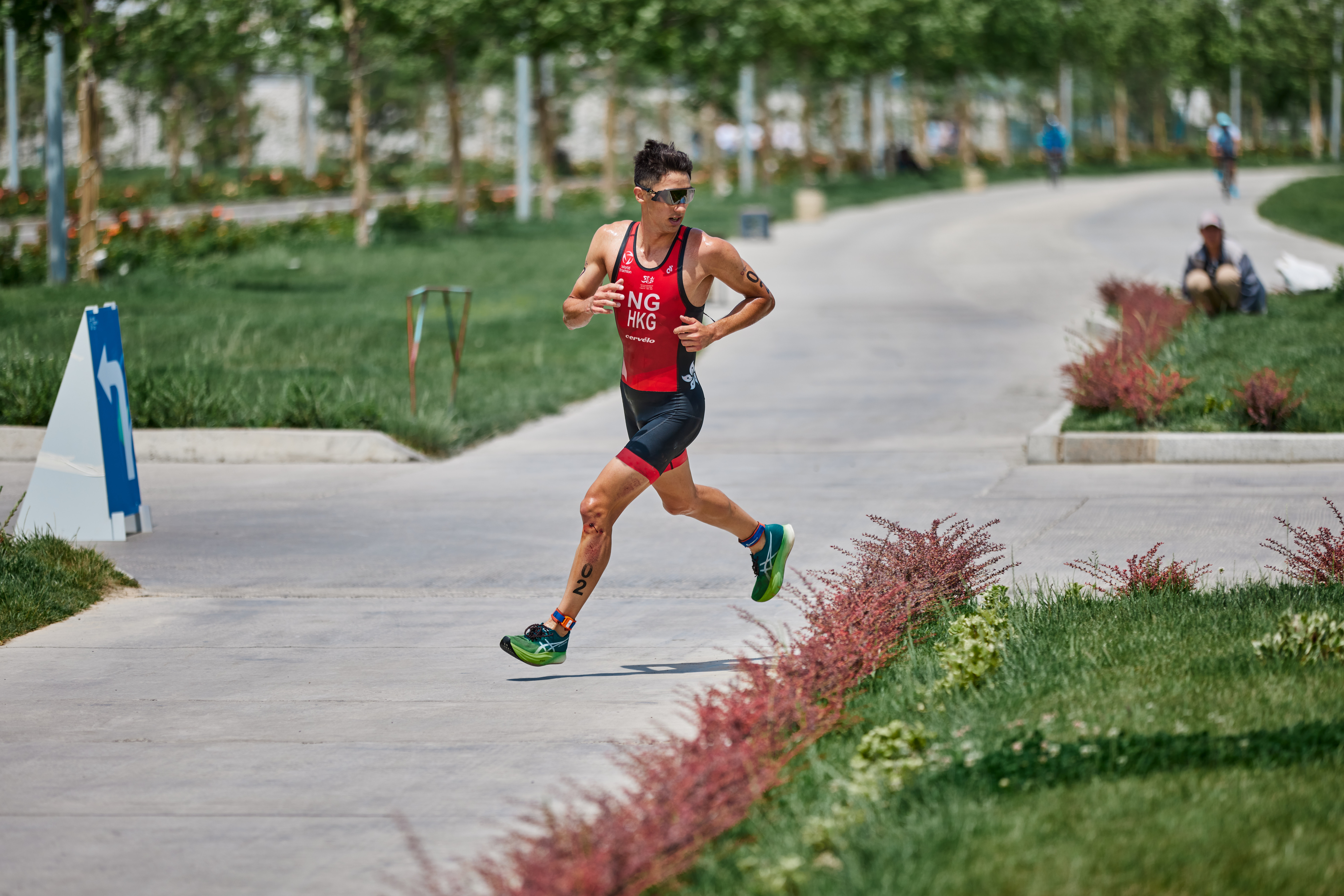 The life Jason has chosen has its advantages - he gets to travel the world, experience new places, meet people from diverse backgrounds and explore life from all types of angles through international competitions. Heading to compete in the 19th Asian Games this September, and with a stroke of luck, a slot to compete in the 2024 Olympics, Jason is living life to the fullest, and plans to apply his engineering degree in a sports-related industry after graduation. 
"Athletes bring different perspectives, and you learn a lot from them. All these exceptional individuals from around the world who excel in their respective fields help me grow not only as an athlete but also as a person," he concludes.
(Photos Credit: Jason NG Tai-long)