The Hong Kong University of Science and Technology (HKUST) has launched today WavyOcean - the first interactive marine environment visualization platform which offers an unprecedented level of data on the ocean in the Guangdong-Hong Kong-Macau Greater Bay Area (GBA), the entire China Seas1, and the Western Pacific Ocean. The platform will greatly facilitate marine research work and offer valuable data to policy makers on striking a balance between marine conservation and societal development, such as the Lantau Tomorrow Vision Plan.
Utilizing state-of-the-art oceanic numerical simulations, the platform not only visualizes oceanic processes, but also offers physical and biogeochemical data of the aforesaid oceans. Data available for download include environmental variables such as 3D ocean current, temperature, salinity, levels of nitrate, chlorophyll, dissolved oxygen; as well as atmospheric variables such as wind, temperature and pressure.  Such comprehensive data sets offered on a one-stop-shop platform is set to provide a solid foundation to research topics such as marine hydrodynamics, hazards, pollutions, ecosystem and changing climate.
"Since the in-situ collection of oceanic data is logistically difficult and greatly limited in space and time, observational data in ocean science is scarce," Prof. GAN Jianping, Chair Professor of the Department of Ocean Science and Department of Mathematics who led this research, said. "Therefore we have developed the China Sea Multi-scale Ocean Modeling System (CMOMS) and subsequently WavyOcean to cover the entire China Seas spatiotemporally. WavyOcean does not only couple ocean circulation with the ecosystem in the region, but can also present visual and interactive 3D spatiotemporal variations for the transport of oceanic energy and substances, biogeochemical properties and the nature of ecosystem.  The platform itself is an innovative hub for research and ocean management while also being an informative source for the general public."
WavyOcean is built on a decade of research works by Prof. Gan and his interdisciplinary team, with the support from the National Supercomputing Centers of Tianjin and Guangzhou. The WavyOcean project was supported by the Center for Ocean Research in Hong Kong and Macau (CORE), which was jointly established in 2019 by HKUST and the Qingdao Pilot National Laboratory for Marine Science and Technology, as well as Ocean-HK, a research project sponsored by the Theme-based Research Scheme under the University Grants Committee of Hong Kong since 2017.
"With our continuous enhancement of WavyOcean, policymakers and scientists will be able to better study and deploy marine resources, mitigate the impact of climate change and the potential effects that new policies such as the Lantau Tomorrow Vision may bring to the marine ecosystem," Prof Gan said. "We hope the public can better understand the ocean at their fingertips, and become more aware on the significance in protecting the ocean."
WavyOcean can be viewed on website or on mobile devices using the WavyOcean app. 
Download the application here: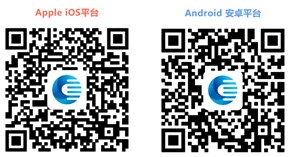 1South China Sea, East China Sea, Yellow Sea and Bohai
For media enquiries, please contact:
Anita Lam                    
Tel: 2358 6313                    
Email: anitalam@ust.hk
Johnny Tam
Tel: 2358 8556
Email: johnnytam@ust.hk