When you pick a pear from a grocery store, would you pass it over if it has a small blemish or an irregular shape? Despite it is nutritious and delicious, most consumers would still refrain from buying visually unattractive produce. But have you ever stopped to consider the impact of this habit? 
    Let's face some ugly truth behind the "ugly" food – According to the UN, around 14 percent of food produced is lost between harvest and retail globally. In the UK alone, up to 25% of locally grown apples are discarded simply because they don't look "right", while up to 30% of imported fruit in Singapore is thrown away for the same reason. 
A fight against food waste
  In Hong Kong, a city which generates over 3,200 tonnes of food waste every day, a start-up co-founded by HKUST alumna Lilia CHEUNG is saving unsold fruit from being sent to landfill. By upcycling surplus fruit into delicious drinks and healthy snacks, the team is hoping to bring a transformation to consumer culture. The idea has been recognized with the Sustainability Impact Award in the HKUST-Sino One Million Dollar Entrepreneurship Competition 2023.
    "I wasn't aware of the seriousness of 'ugly fruit' wastage until I started researching with my friends to launch our own business," Lilia says.
    "Many fruit vendors told us that they try to sell wonky produce at discount prices and give some away to staff. But even after these efforts, they still have had over 10 percent of surplus goods to dump."
Turning 'ugly' into tasty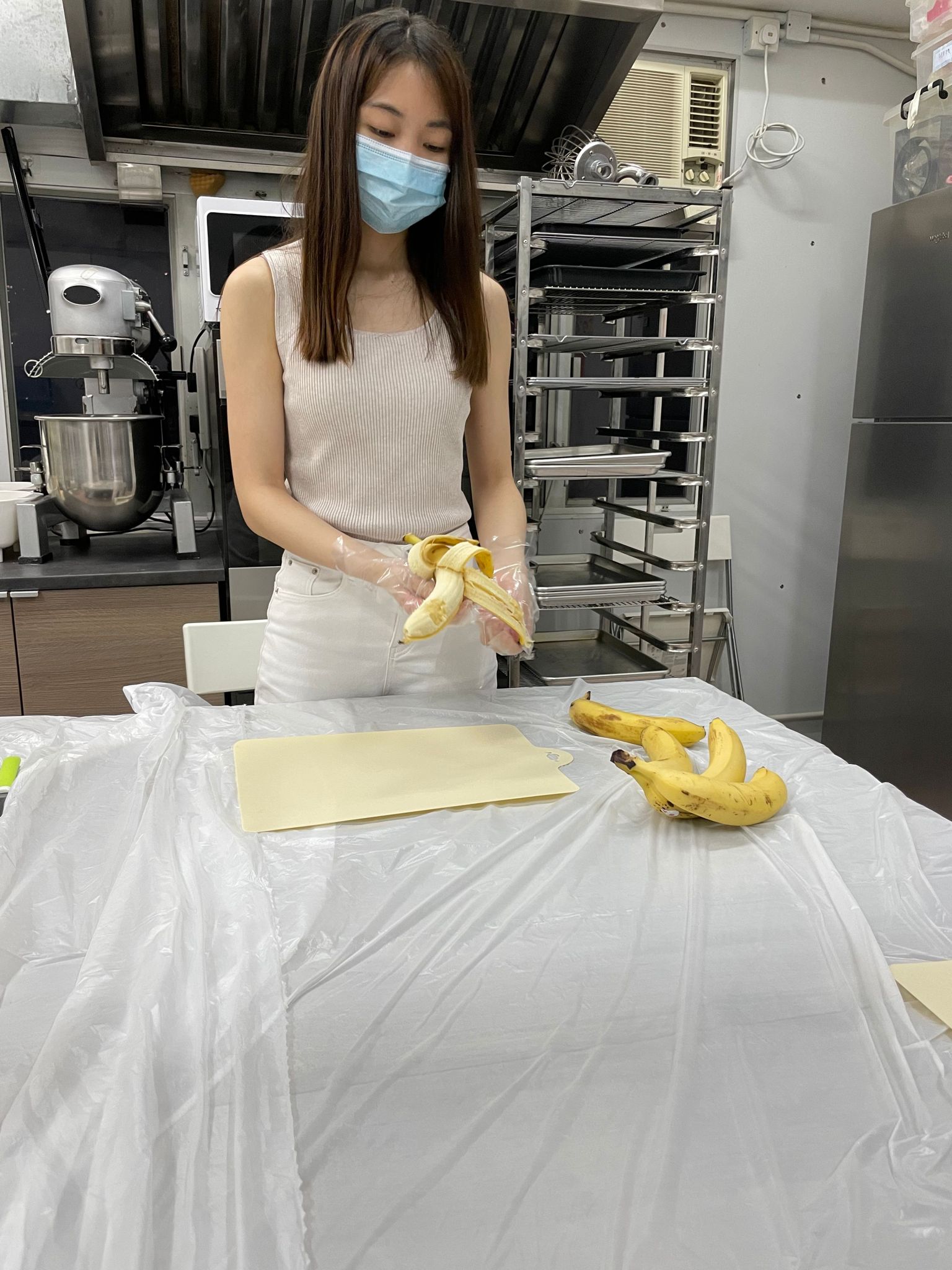 Having completed her Bachelor of Business Administration degree program in 2021, the young graduate was eager to put her academic knowledge into practice. With several like-minded friends, she set out to find possible solutions to fruit wastage, which led to the establishment of the company Not Only Powder last year.
    They have partnered with several vendors in Yau Ma Tei Fruit Market and Central. Surplus fruit is collected from these vendors and transported to the company's factory in Fo Tan for freeze-drying processing. 
    "By utilizing dehydration by low temperature, the process extends the shelf life of the food to around one year while preserving at least 97% of the nutrition. While dry freezing of fruit is widely used in Europe and America, we hope to be a pioneer in Hong Kong," says Fioni FONG, a co-founder of the start-up and a friend of Lilia's.
    They use six types of fruit - apples, bananas, strawberries, blueberries, mangoes and dragon fruits, which are not only convenient to collect but can also be easily mixed with other food to create a variety of flavors. Some other types of fruit such as watermelon are unsuitable for freeze-drying because their high proportion of water means there would be almost nothing left after dehydration.
    After the freeze-drying process, the fruit is transformed into powder and dried fruit. Customers can use the powder to make smoothies by mixing it with water or milk, and eat the dried fruit as a snack.
Collaboration brings innovation
   Lilia recalls that one of the biggest obstacles has been inviting fruit sellers to be collaborators. "In the beginning, we faced a lot of rejection from shop owners. Many found it more convenient to simply dump their surplus fruit rather than taking the time to put it in our designated container."
    To encourage retailers to participate, the start-up offers transportation services so that vendors can save on food waste disposal costs. It also delivers finished fruit powder and dried fruit to the stores, providing an opportunity for vendors to diversify their inventory and earn commission by selling the new products. By now the team has successfully built partnerships with several fruit stalls and a juice manufacturer. 
    The team currently sorts fruits manually, which is a time-consuming process. They are researching the possibility of using artificial intelligence to sort goods more efficiently. The company is also seeking to streamline operations by introducing a real-time data platform for partner groceries to update their "ugly" fruit inventories.
Building a culture of sustainability 
   
     Lilia, who majored in information systems and marketing at HKUST, specializes in UX/UI (user experience/user interface) design. She is responsible for developing the company's website and product packaging. 
    "During my time at university, I engaged in internships in e-commerce and digital marketing, which has proven invaluable in running my own business today. I am glad to be able to promote environmental sustainability and apply what I have learned to the real business world," she says. 
    Her company's products are now available for sale online and at selected co-working spaces. The team is also discussing with several green product shops, hoping their products can be sold at more physical locations later this year.
    "Our business is still in its early stages, but we believe the potential is great. As society becomes more environmentally conscious, our product offers an option for consumers to join the fight against food waste.  In the long run, we hope to help build a culture of sustainability in Hong Kong," Lilia spells out her vision.