Hong Kong's construction industry is desperately short of talent, especially civil and environmental engineers. The professional drought represents an unprecedented opportunity for engineering graduates starting out in their careers. Having attracted firm job offers from fully seven employers, 2022 Civil Engineering graduate Janice PANG is an excellent example of the sought-after candidates with which HKUST is keeping construction companies on track. 
Unlocking Janice's Success Secrets
Now settling into her career as an Assistant Engineer at Dragages Hong Kong, Janice is happy to share the key reasons for her job-hunting success. "My internship experience proved to be a huge asset. It was especially useful in group interviews where I always took on the role of a leader, making a lasting impression on the interviewers."
Janice's spare time during her undergraduate years was filled with numerous extracurricular activities. To gain practical first-hand experience in industry practices, she also undertook two summer internships with construction firms. Janice was full of praise for our University's career center for providing job vacancy information and sharing skills when she and her classmates needed to structure resumes or prepare for interviews. Her groundwork paid dividends when she was able to pick Dragages ahead of six rival recruiters.
Engineering is a Gender-blind Profession
Janice is now cutting her professional teeth on a major tunneling project of the Central Kowloon Route. In addition to drawing plans, her key duties include preparing engineering documents and conducting on-site inspections. Her ultimate responsibility is to help ensure that the project is punctually and properly executed at every stage. 
Although construction has long been a traditionally male-dominated profession, Janice feels it enables both male and female engineers to thrive. "Women engineers possess the added advantage of being better communicators," she says. Janice's biggest achievement to date is overseeing the conceptualization, construction, and assembly of a hydraulic sliding cover which reduces noise during tunneling.
Janice's supervisor, Gregoire XERRI, is quick to praise his protégé's outstanding start to her career: "In her year here, Janice has developed outstanding technical, organizational, and management skills. She not only rapidly grasped the technical complexities of tunnel excavation but also displayed strong teamwork and leadership skills when co-ordinating with her Production Engineering counterparts."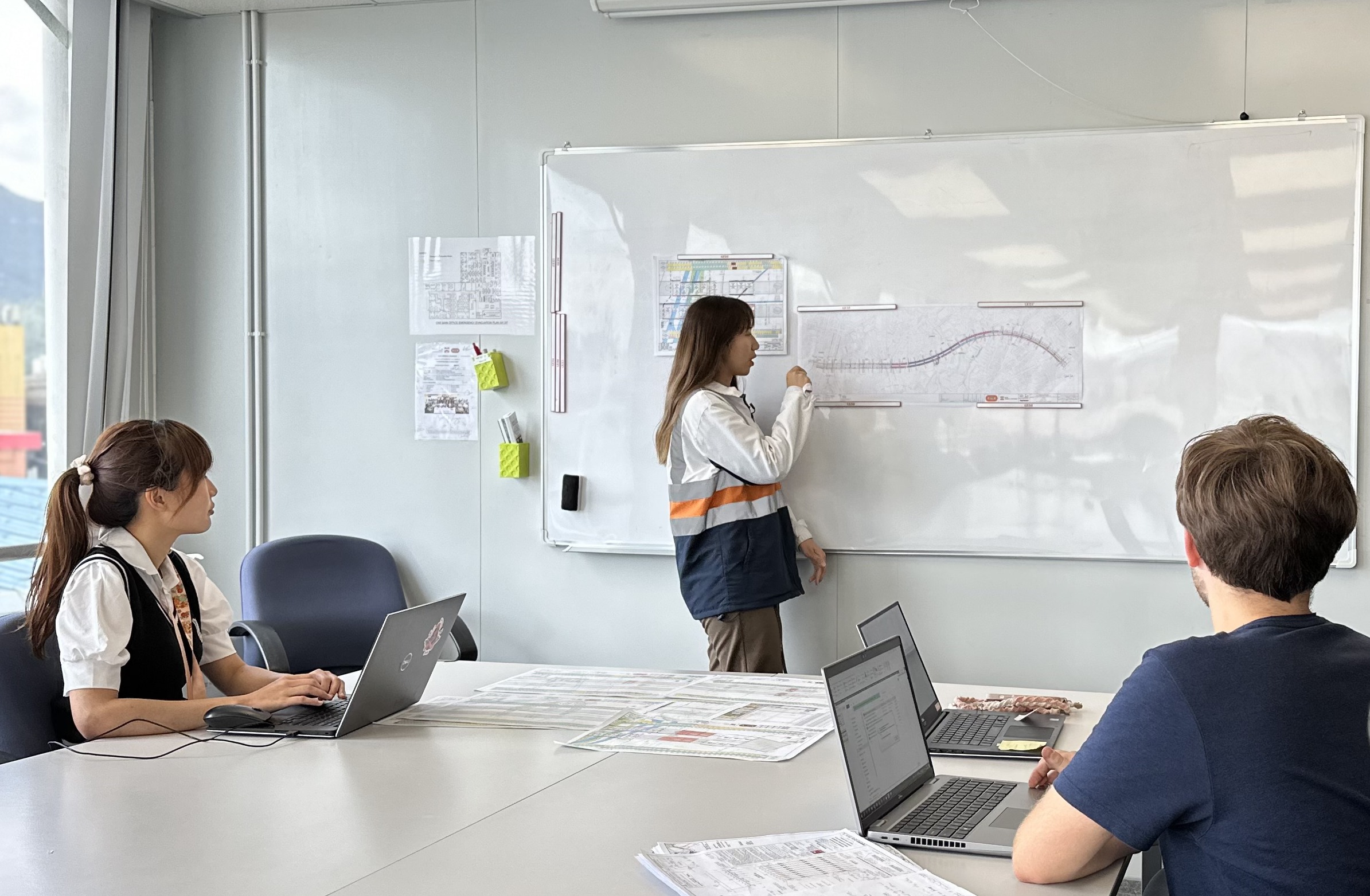 An Active Girl who Loves Exploration and Adventure
Janice first became passionate about Civil Engineering in high school. "I excelled in mathematics and science, and was always up for an adventure and exploring new things," she says. Recognizing that a Civil Engineering degree would allow her to flex her academic muscles without suffocating her outgoing personality, Janice set her sights on a career in construction.
"Working outdoors all day with no air conditioning is the toughest thing about my job," Janice laughs. "Continually having to walk to and fro across massive construction sites is equally exhausting. That said, I have every confidence in my abilities and will continue to do my utmost to fulfill my responsibilities in every way I can."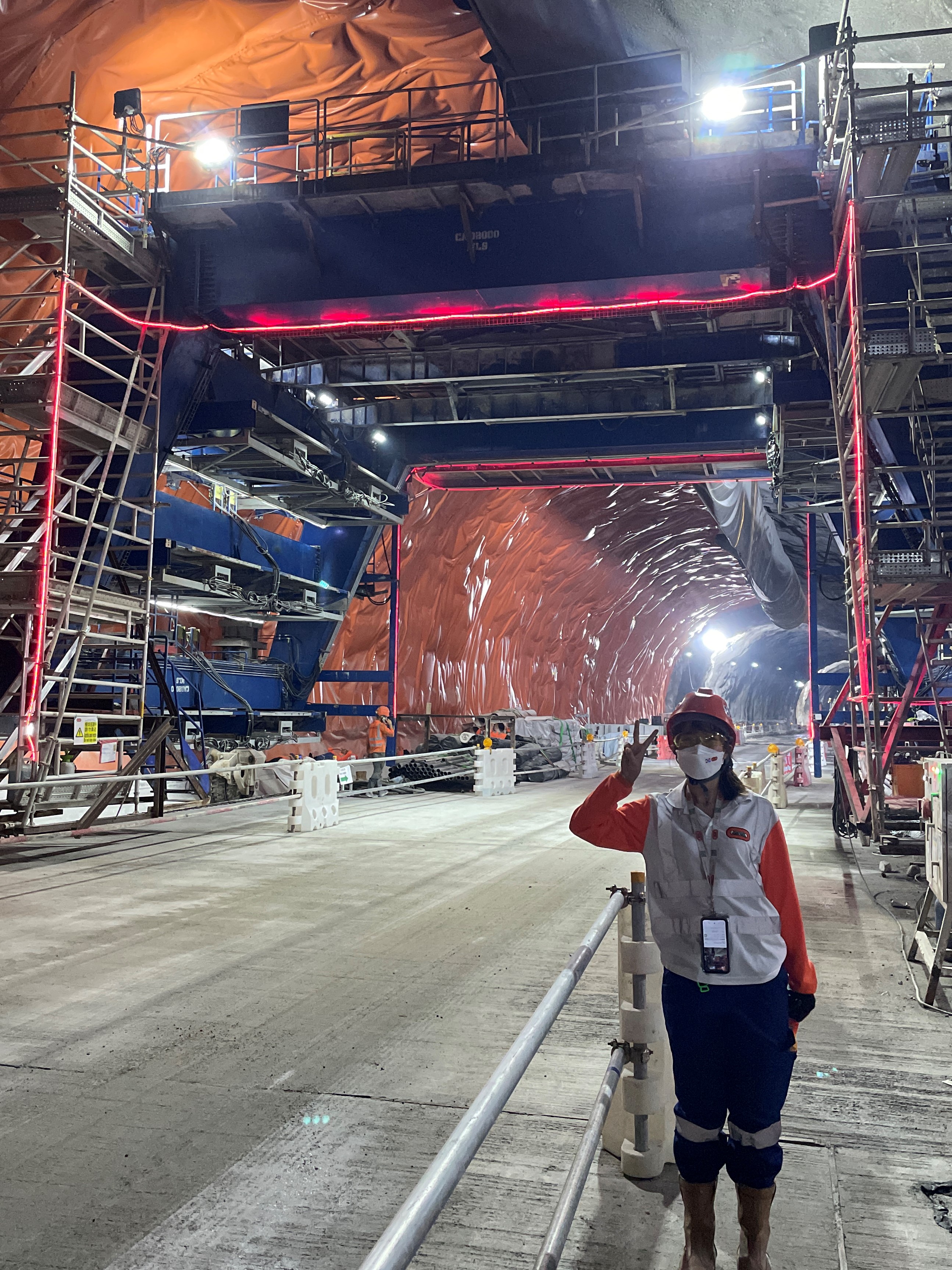 Getting Ahead by Being Hands-on and Tech-savvy
Dragages Hong Kong has regularly hired entry-level engineers from HKUST, and this year took fully half of its allocation of 12 recruits from the University. According to their Human Resources & Corporate Communications Director, Catherine LEE: "HKUST graduates are distinguished by their strong grounding in professional knowledge and remarkable readiness when called upon to work on-site with foremen and construction personnel, making them truly versatile."
HKUST graduates are truly versatile. We look for enthusiastic team players who are technically proficient.
"When evaluating graduate hires, we look for enthusiastic team players who've achieved solid academic grades and are technically proficient," Catherine adds. She recommends budding Civil Engineers seek practical work experience through summer internships and start building up a strong network of professional contacts with their seniors.
Asked for her advice, Janice recommends aspiring engineers to be mentally prepared for the challenges facing entry-level professionals. "As construction sites are very  different from classrooms, new hires must learn to quickly adapt to unfamiliar surroundings while being extra-vigilant about safety," she says. Given the local construction industry's inexhaustible demand for young talent on key infrastructure projects, Janice foresees a bright long-term future for herself and her fellow graduates.