Unlocking youngsters' inner creative power, arts education transforms students into agile thinkers equipped with both emotional intelligence and problem-solving prowess. More than just skills, these qualities are valuable assets in today's swiftly evolving career market. Understanding that truly comprehensive education is not solely built on technical expertise, HKUST has pioneered an innovative Technical Theater Arts Course. The Shaw Auditorium-based platform offers budding talents the freedom they need to liberate their artistry and begin pushing creativity's limitless envelope.
Next stop - creative discovery
Charis CHOW, a second-year Life Science major, became passionately interested in theater production while in high school. "Before taking this course, my knowledge of the subject was limited to basic stage lighting and sound. I could never have imagined the professional opportunities such studies opened up for me," says Charis.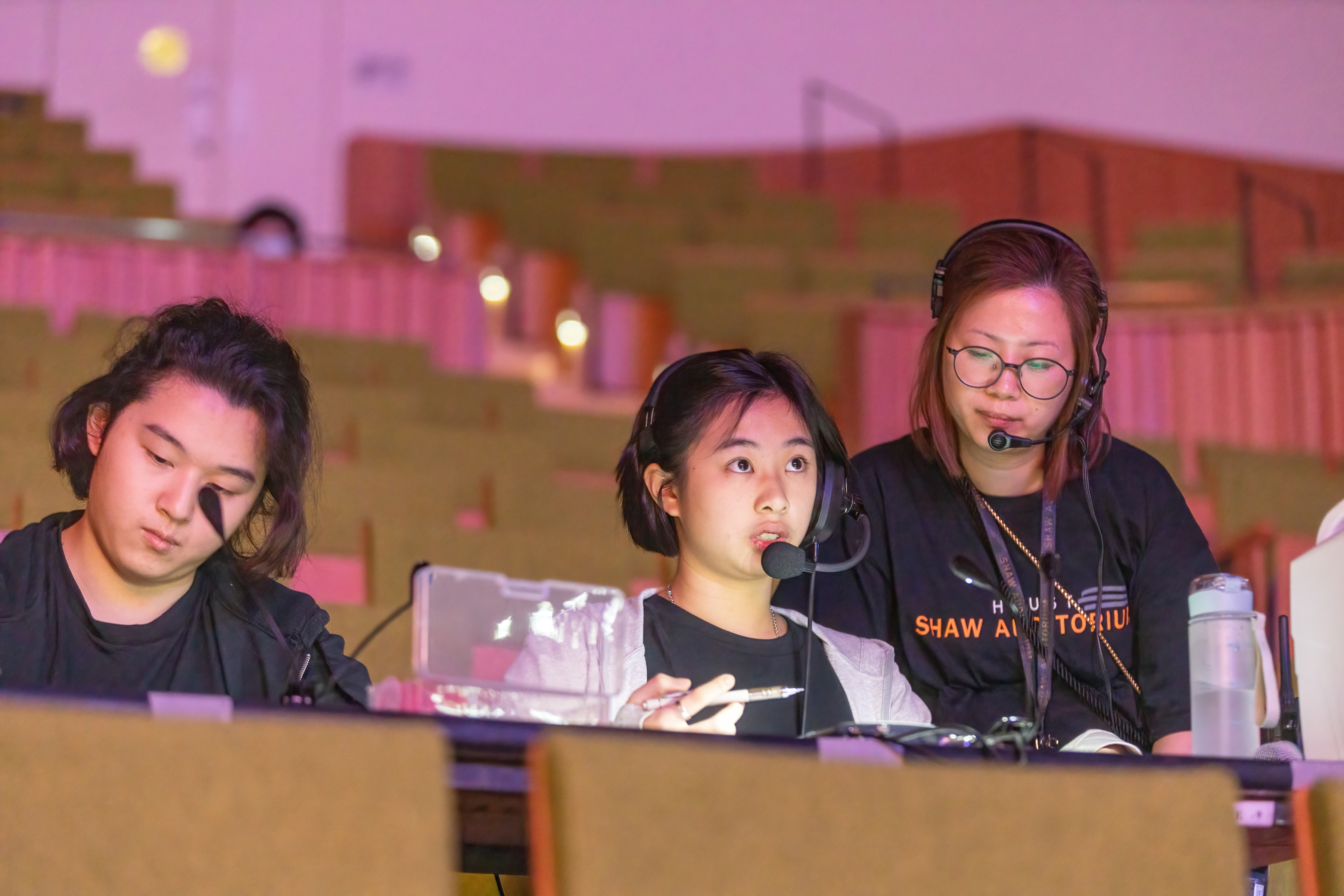 Tony CHAN shares Charis's passion. A third-year Business student, Tony had acquired some experience in backstage work after helping out during earlier performances and drama productions. Explaining his reasons for enrolling in the course, Tony says: "I wanted to develop a more systematic approach to backstage collaboration by gaining a better understanding of each team member's roles and responsibilities."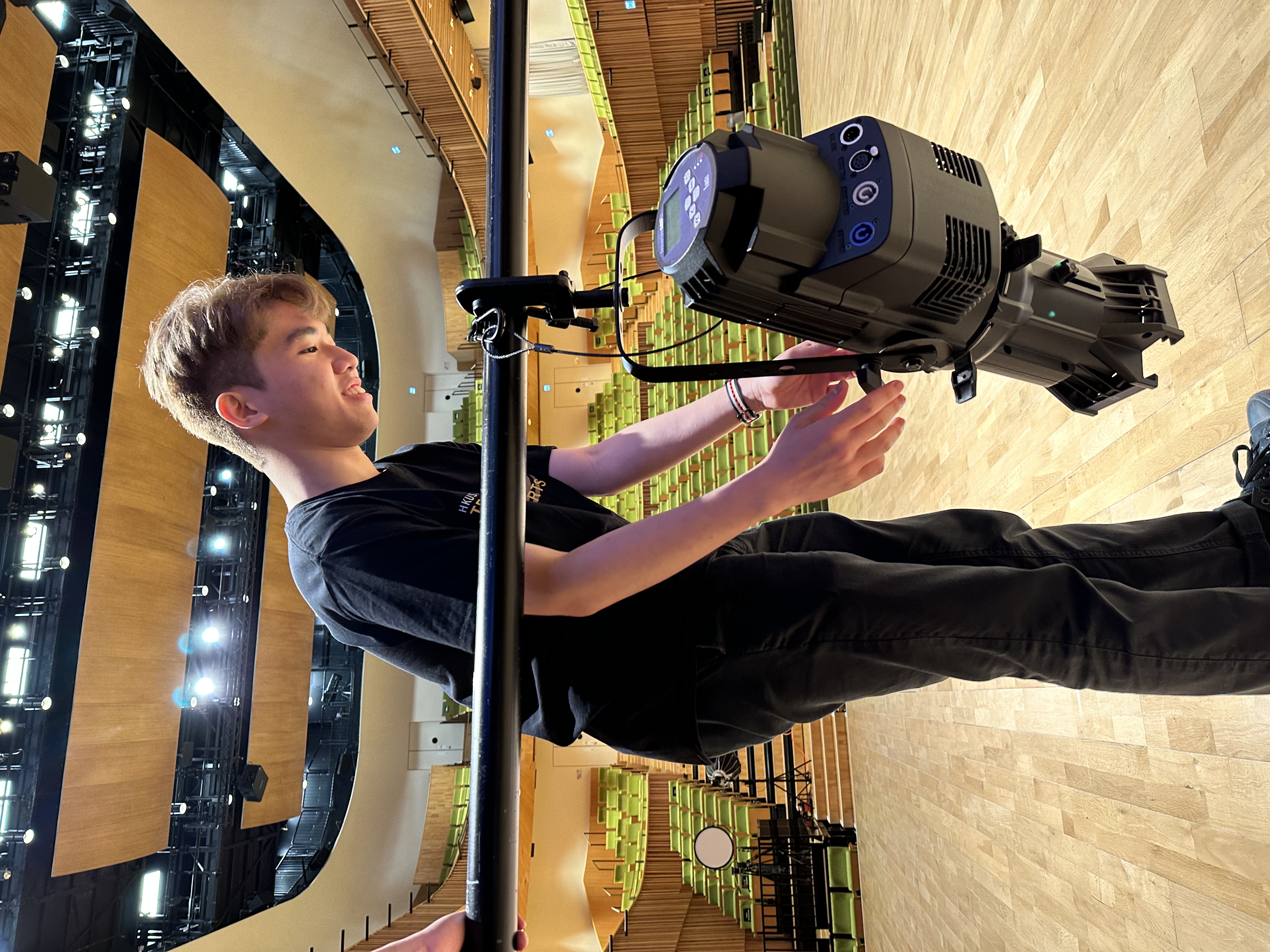 Tony and Charis were among the 24 emerging talents who participated in the inaugural credit-bearing course during our Spring 2022/23 semester. Students' key learnings during their 13 weeks at the Shaw Auditorium included live theater cornerstones such as stage lighting and sound. This state-of-the-art venue is sufficiently versatile to host a wide range of events spanning everything from music performances to university-wide gatherings. Unique features such as the facility's curved cyclorama-style wall make it possible to create stunning visuals while a meticulously designed immersive sound system delivers crystal-clear audio. The impressive end result is an exceptional space for both learning and performance.
An immersive hands-on theater production experience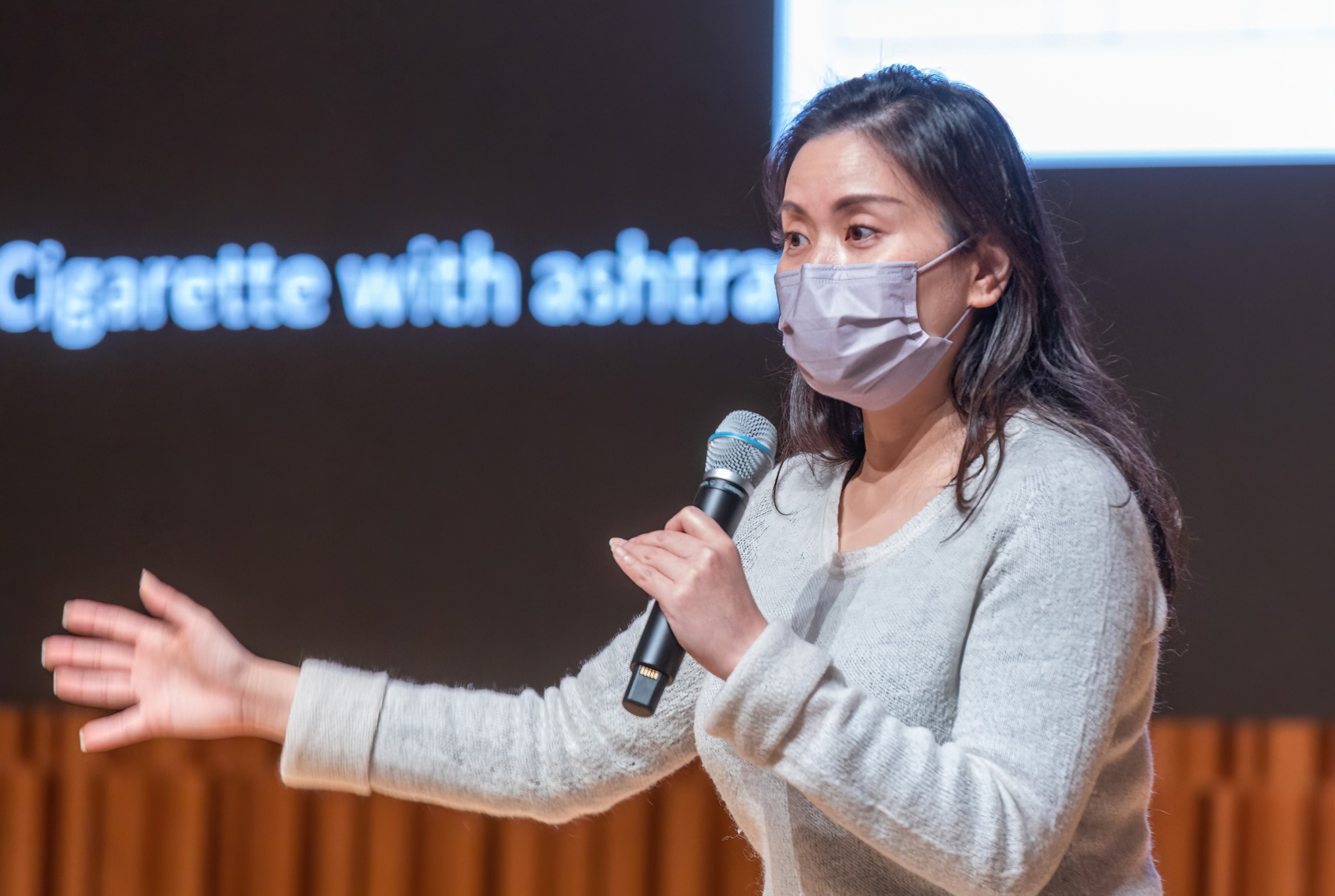 "This remarkable showcase is perfect for nurturing creative talent," says Course Co-ordinator, Evelyn WEI. A seasoned expert in stage management, Evelyn is full of praise for our magnificent artistic centerpiece. "Integrating cutting-edge technologies, our course is tailored to evolve students' holistic development beyond science and technology," she explains. Evelyn goes on to emphasize that each of the course's five distinguished lecturers is a consummate professional in their own area of theater production.
"Our first intake of students came from diverse academic backgrounds, with many participants having little or no prior experience of theater arts," says Evelyn. "Encouragingly, everyone was able to quickly harness their knowledge and use it to heighten creativity." Take Engineering students as an example. With their understanding of frequency, they were ideally placed to transform their expertise into dramatic soundscapes.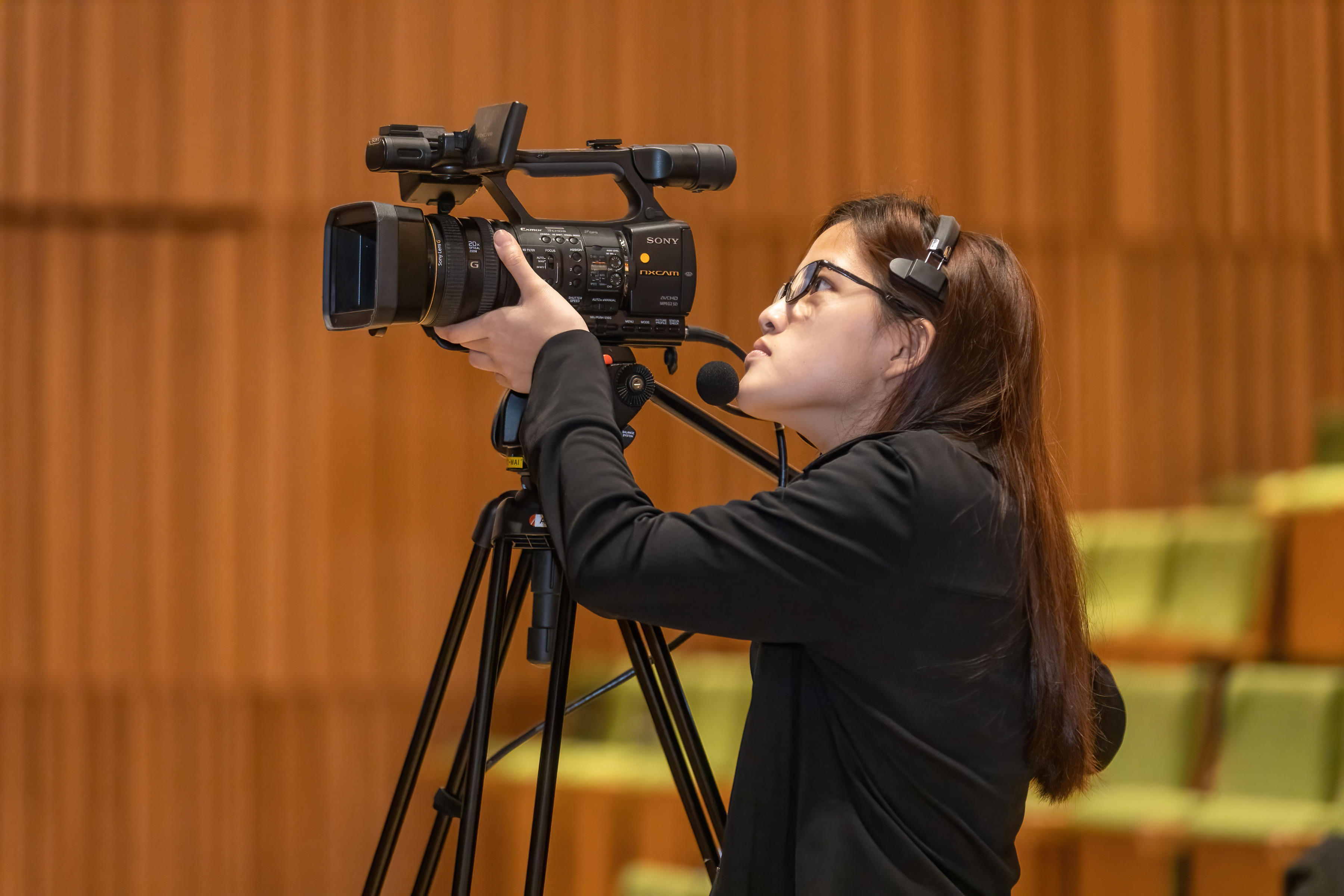 During course workshops, students were encouraged to think outside the theoretical theater production box via hands-on experimentation involving professional lighting, sound, and video equipment. The course culminated with an onstage finale where all 24 students stepped into varied roles to bring a performance alive.
Charis, taking the reins as the deputy stage manager, likens her role to that of a conductor in an orchestra. "Just as musicians respond to the conductor's baton, my fellow students relied on my cues to begin playing their part during the show. The thrill of delivering each signal with split-second accuracy was unmatched." 
In his role as the assistant stage manager, Tony was responsible for coordinating seamless scene changes. Like Charis, he emphasizes the vital importance of precision: "Ensuring everything was in exactly the right position necessitated relentless rehearsals. As the stage was plunged into darkness during scene transitions, marks on the stage weren't always visible. Our unwavering pursuit of perfection drove us all to repeat things again and again in order to guarantee a flawless performance."
Your chance to be a behind-the-scenes maestro!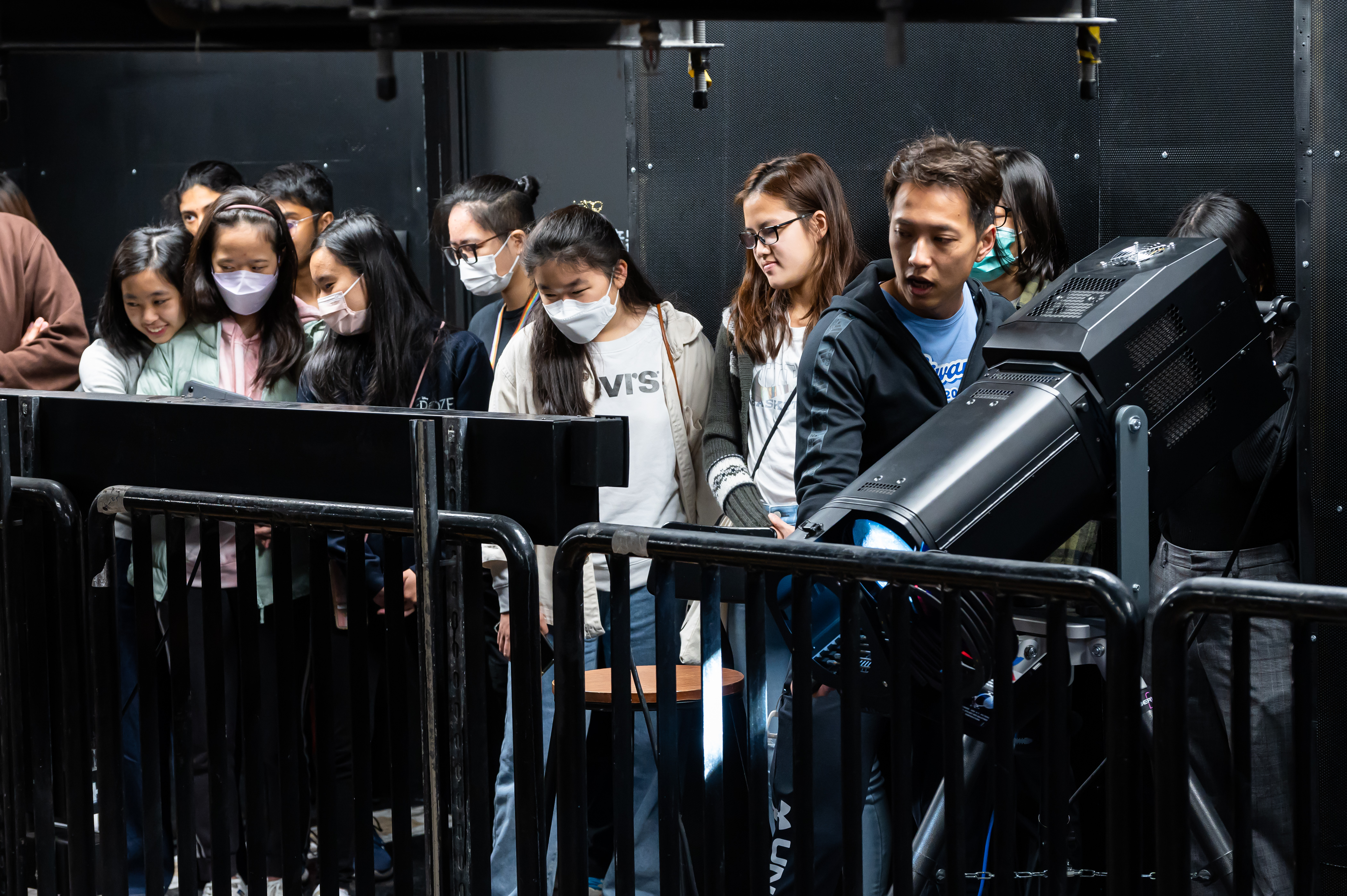 At the end of the course, students were capable of fully utilizing their enhanced creative abilities. Both Charis and Tony say their newfound skills have brought them significant personal and professional benefits. Tony declares: "While my major subject exposed me to the intricacies of the commercial world, this course was my passport into the realm of artistry." Having had a taste of the exhilarating power of being a behind-the-scenes maestro, Tony is relishing the opportunity to tackle challenges from fresh perspectives and devise innovative approaches to problem-solving. 
Charis highlights the dramatic contrast between her artistic training and the more rigorous approach required for her science major. "This course showed me that my true calling is theater," says Charis whose heart is now set on harnessing her burgeoning imaginative powers to produce eye-opening onstage extravaganzas.
Nascent theater enthusiasts reading this are advised to stay alert for news of the upcoming Technical Theater Arts Course and an outstanding opportunity to unleash their creativity in the mesmerizing world of stage artistry.