Empowering Unlimited Possibilities:
Welcome to HKUST
Igniting Innovation, Fueling Entrepreneurial Spirit
Embracing Diversity and Inclusiveness
Vibrant Campus Life, Boundless Adventures
News
Our latest endeavors to make a difference in the ever-changing world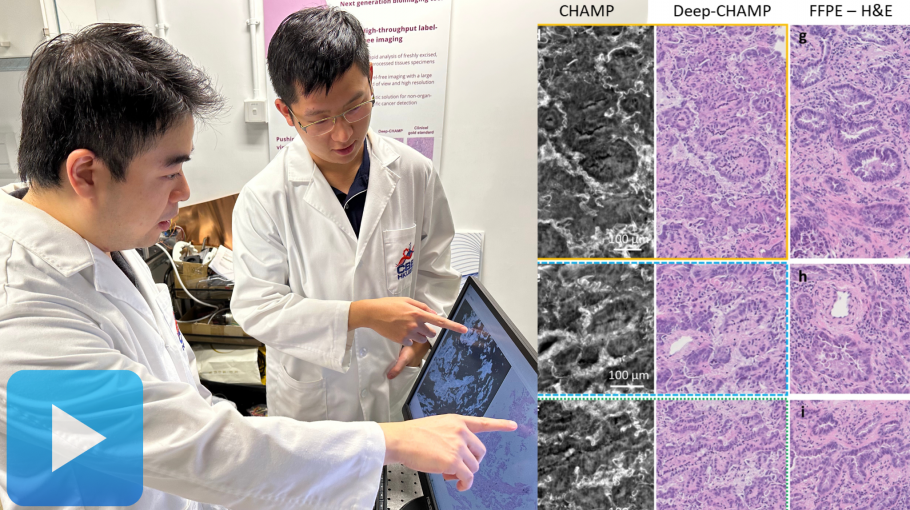 2023-09-27
HKUST has developed a cutting-edge microscope to help surgeons precisely identify cancer cells in 3 minutes during operations, sparing patients from secondary surgeries.
Research
New discoveries and breakthroughs unveil unknown chapters of human history and push the research envelope
From Vision to Action: Fueling Global Impact
We cultivate a diverse community dedicated to advancing the United Nations' Sustainable Development Goals (SDGs), fostering global citizenship, community engagement, and driving positive societal impact.
academics
We offer a wide variety of study options to let you acquire a breadth and depth of knowledge and expertise to reach your full potential
Admissions
Start your journey at our University and become a positive force to make our world a better place
Life@UST
A vibrant and colorful student life goes far beyond classrooms and textbooks
Fitness and Lifestyle
Mental health is equally important just as our physical fitness. Learn how to maintain a well-balanced and healthy lifestyle to manage our life, learning, and work effectively.
Living on Campus
From housing to dining and all the socializing that goes on in between, get to know your life and surroundings, facilities and resources for the time outside of the classroom.
Community Outreach
We aim to build civic awareness and develop sustainable partnerships with the wider community, deepening student learning while promoting a benevolent world. Students will learn to apply knowledge and skills to serve the public good.
Entrepreneurship
We provide a breeding ground for nascent entrepreneurs who aspire to become the global leaders of tomorrow and create a positive impact on the world
Active HKUST Start-up Companies Established by HKUST Staff, Students and Alumni or Incubated by HKUST Programs or Facilities
Strong Leadership in Unicorns
Economic Impact by HKUST Start-ups
GLOBAL CHALLENGES
We harness technology and innovation to solve today's critical global issues
events
There's a lot going on at our University. From academic to leisure activities, it's all happening here
${ item.short_start_month }$
${ item.short_start_day }$
-
${ item.short_end_month }$
${ item.short_end_day }$
${ item.short_start_month }$
${ item.short_start_day }$
About HKUST
We provide a breeding ground for innovative global leaders of tomorrow
World's Top 50 Young Universities Under 50 2021 in QS World University Rankings
Global University Employability Ranking 2021 (No.2 in Greater China, No.1 in Hong Kong) in Emerging/Trendence, published by Times Higher Education
World's Top 1500 Universities 2023 (No. 3 in Hong Kong) in QS World University Rankings
global connections
We actively forge global partnerships to encourage academic and research collaborations, knowledge transfer, and cultural exchanges
Nationalities of Students
Graduates with Exchange-out Experience