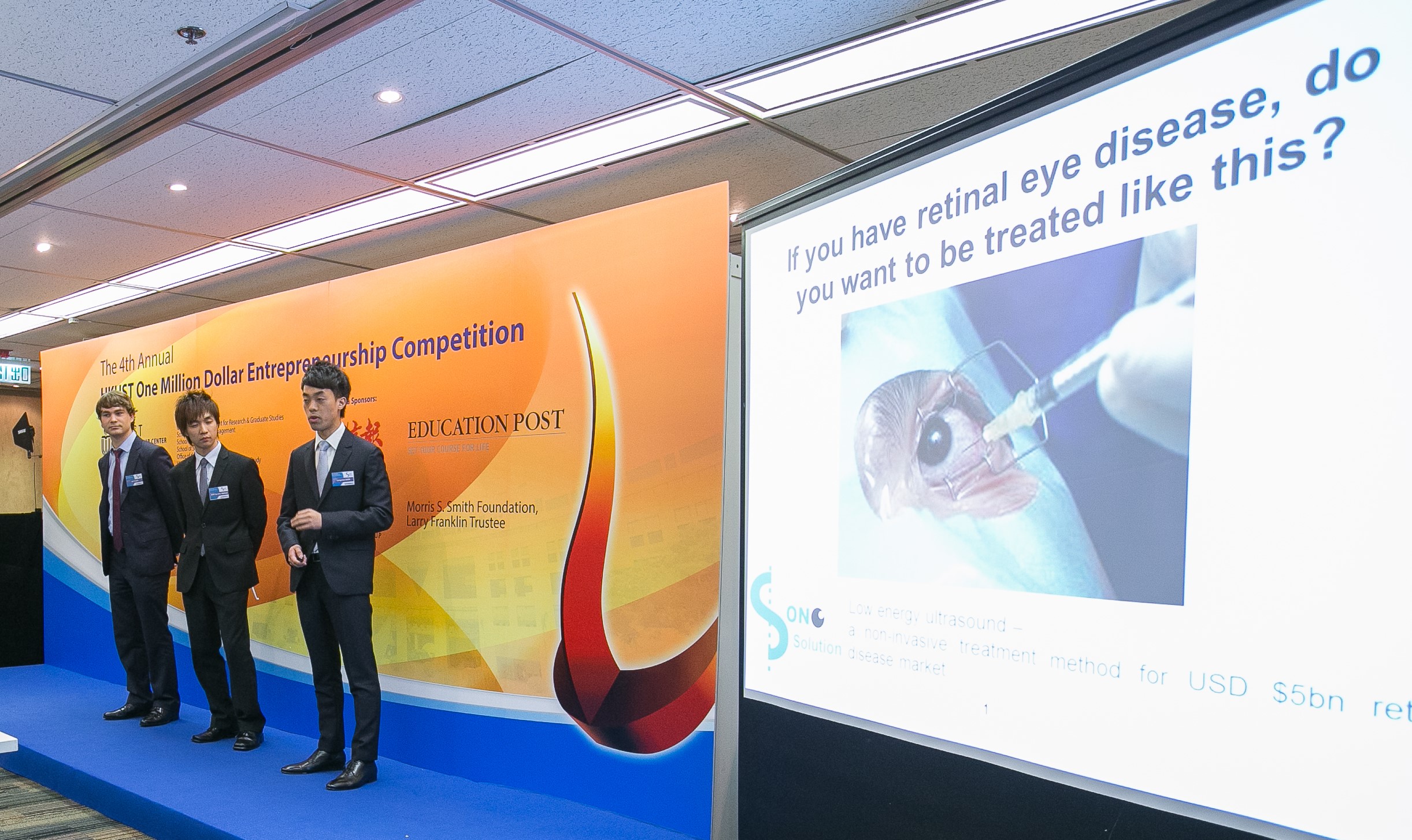 People who suffer from diabetic retinopathy and macular degeneration would usually be treated with intravitreal eye injections — a procedure to deliver drugs directly to the eye using a thin, tiny needle. This invasive treatment involves a certain degree of risk and the scary-looking procedure is surely not for the fainted heart. 
Langston SUEN and his fellow researchers at HKUST explored an alternative method of non-invasive drug delivery using ultrasound as part of his PhD studies at the University. Now he is working with pharmaceuticals to bring the technology to market. 
The idea was inspired by Langston's grandfather and his wife's grandfather who both suffered from retinal problems that required eye injections. 
"My grandfather was brave enough to endure four to five injections. But my wife's grandfather was so terrified that he refused, and unfortunately, as a result his condition worsened."
Langston and the team began researching ultrasound-assisted diffusion but there was not a lot to work on initially and they had to effectively start their research from scratch. 
"Back then, eye care was not something academia felt very excited about. It was a bit of a guessing game," Langston says. 
We take the horror factor away — the needle, and half the intervention time.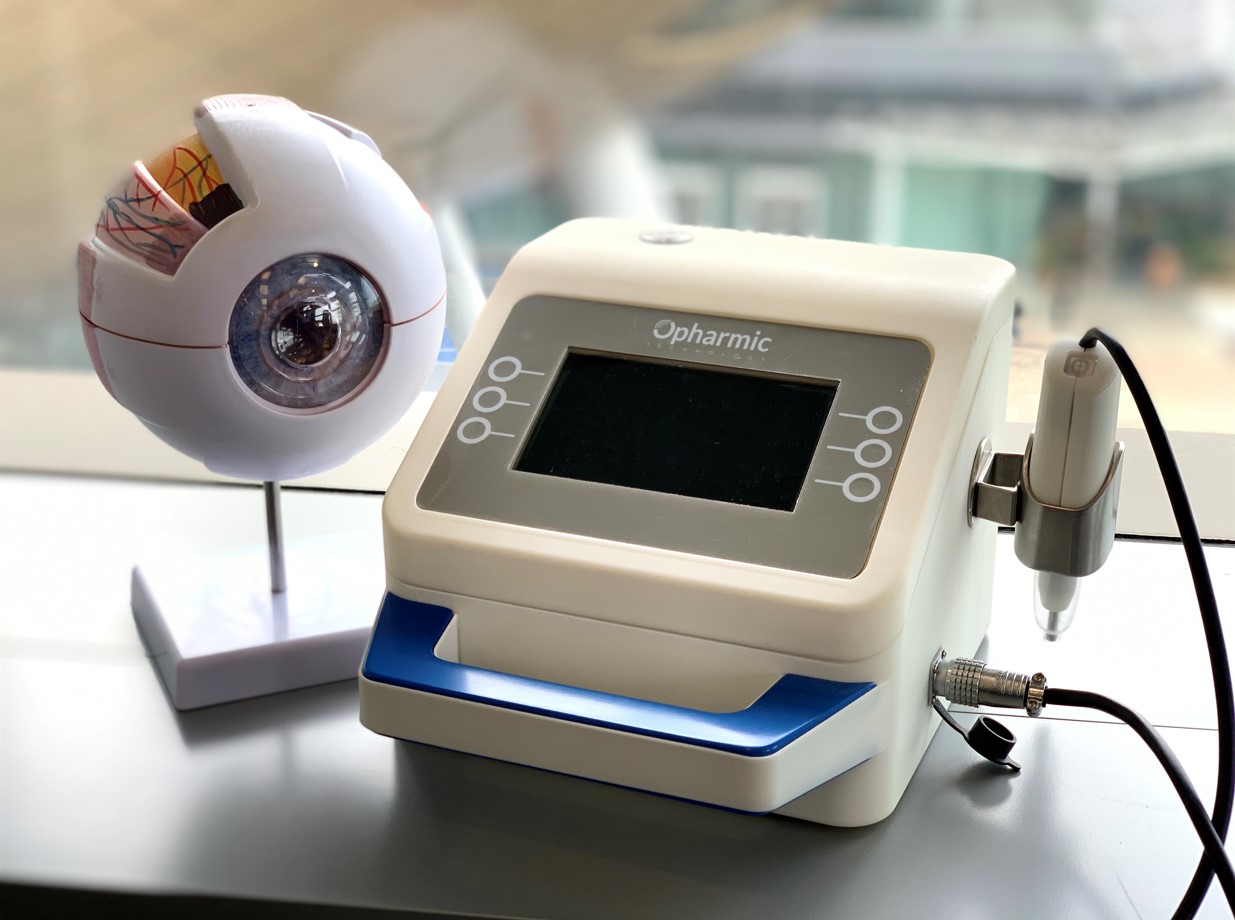 A breakthrough came when the team discovered a specific frequency of ultrasound could be used to deliver drugs into afflicted eyes, enhancing the diffusion of medication through the eye tissues without damaging them. 
"We take the horror factor away, which is the needle. And the eyeball is quite fragile, so there are limits to how many times you can endure injections even if the patient is not scared," explains Langston. "We were able to find that certain ultrasound ranges help the drug molecules permeate into the eye, which normally, with eyedrops, doesn't work. So we continued to refine the ultrasound process."
The new approach, Langston says, also promises to shorten the time patients need to spend in the clinic for each round of treatment, halving the average time of an intervention.
The testing process is now nearly complete and Opharmic Technology, which Langston founded shortly after completing his doctorate in 2016 at HKUST, is currently engaged with multiple biopharmaceutical companies, in North America, Europe and Asia to commercialize their innovation. 
The breakthrough treatment stands to bring relief to huge numbers of people. The World Health Organization estimates between 300 and 500 million retinal disease patients worldwide require invasive eye surgery every year. Langston estimates the ultrasound treatment could benefit up to 80 per cent of those, and he also expects the technology to be applicable to other soft-tissue procedures, such as ear, nose and throat, that would benefit from non-invasive treatment.
We get a lot of feedback and validations from big companies after winning the competition.
Now, Opharmic is the only research team in the world to have mastered the technology of using ultrasound for drug delivery in eye care. The development has been recognized recently with the company winning the prestigious Medtech Innovator Asia-Pacific 2021 Grand Prize Award, something which has spurred Langston and his cohorts on further. "It allows us to leapfrog to the next stage of the development. We get a lot of feedback and validations from big companies and we can quickly refine our product. So we know we are going in the right direction."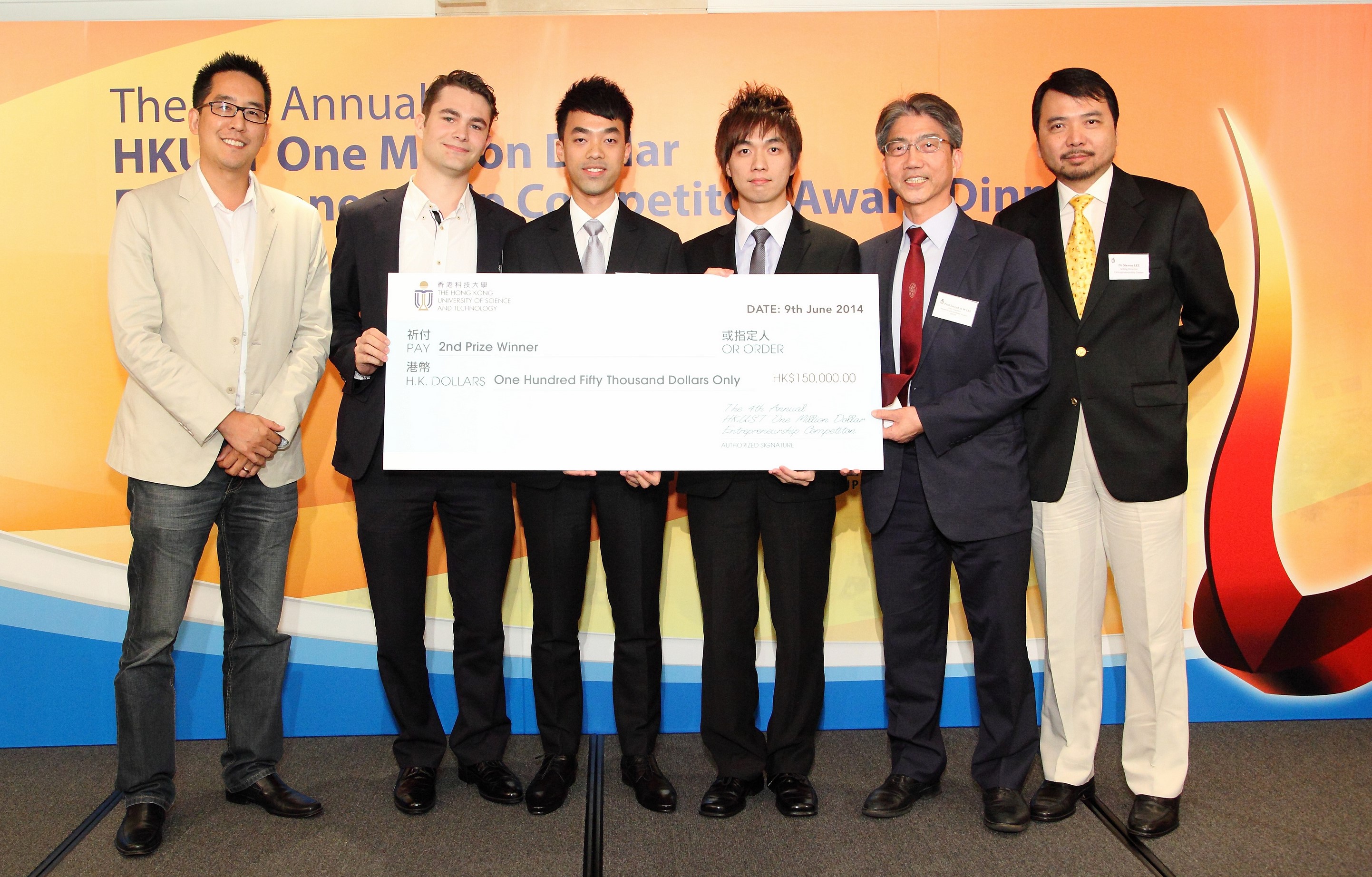 Competitions have been instrumental in Langston's career to date, with a number during his student days. Among these was the HKUST One Million Dollar Entrepreneurship Competition in 2014, which his team came second in. The following year, his team also became the first Asian university team to compete in the 2015 Rice Business Plan Competition, the world's largest and richest graduate-level business competition. These sharpened the team's research methodology and gave them a taste of how to commercialise innovations. 
Funding from both HKUST and the Hong Kong government was also crucial. "This early funding such as the Bridge Gap Fund and TSSSU was important for initial set-up, to secure patents and other things, to have something solid you can show when you pitch."
From a researcher to running a MedTech company, Langston is thankful to the opportunities he was given at HKUST since his very first year at the Department of Chemical and Biomolecular Engineering in 2007 (later renamed as Department of Chemical and Biological Engineering). Wasting no time learning all he needed to know about drug design, he volunteered at Prof. CHAU Ying's R&D lab, and all the way through to his doctorate studies under the mentorship of Prof. Chau. 
"I was lucky enough to work under Prof. Chau's supervision. She's an excellent instructor and has very high standards in terms of research quality. It helps me to see things differently. Some people might say research methodology is only applicable in the field itself. But it can be applied elsewhere, like in business. It's a very important skillset I learned. It helped me adapt to an ambiguous environment."
Witnessing my mom battling cancer made me determined to pursue the medical technology profession.
Looking back, Langston's own family experience led him down the Medtech path, which he did not expect to pursue until his mother was diagnosed with cancer shortly before he started university. 
"I witnessed the severe pain that my mom was suffering and how targeted therapy drugs reduced the pain and improved her quality of life. Medical technology can make cancer patients' treatment less gruelling, and that's what I decided to do." 
Langston's rise in the field of research has been nothing short of meteoric, and has been fuelled by a singlemindedness since the very beginning of his time at HKUST. 
"Pursuing knowledge, wanting to know why the world is the way it is, fascinates me. I've liked science since I was small, and if it's put to good use, it can help improve our life and our wellbeing."