Our Story
Our Beginning
In 1989, the leaders of Hong Kong saw a need to build a new, research-focused university to support the city's future ambitions—to become not just the financial hub of Asia, but also a center of knowledge advancement, economic growth and influence in the Pearl River Delta Region, leveraging Hong Kong's unique status with China who just recently opened to reforms.
The herculean task—building an institution with global ambitions from the ground up—soon attracted a group of high-spirited scholars from around the globe, who embraced the challenge with open arms and started what would become the eventual Hong Kong University of Science and Technology.
Today, HKUST has risen through the ranks and become a global powerhouse in tertiary education as a result of our continuous pursuit of excellence in everything we do, leaving its mark in life science, engineering, business education, humanities and social science, and much more. 
Innovation is in our DNA, and we welcome everyone to join our cause to change peoples' lives for the better—as long as you are willing to defy the odds and push yourself beyond your limits to make a difference.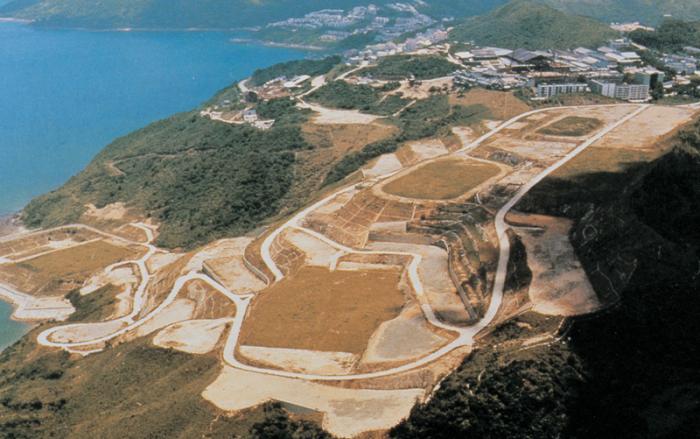 Our Emblem
The emblem of our University is in several ways symbolic of the institution. Lyrically we visualize the golden head of wisdom over the open book of knowledge. Between the arms holding the book can be seen as a flask representing science. Alternatively, it is a transmission tower representing engineering and technology or communication and management. We can also see a sun radiating gold, that very traditional Chinese color, over an ocean glowing with the deep blue representative of Hong Kong. Supporting these emblems are the three Greek letters upsilon, psi,  and tau, that is:

 transliterating as UST. The emblem entwines many meanings, as does the University itself.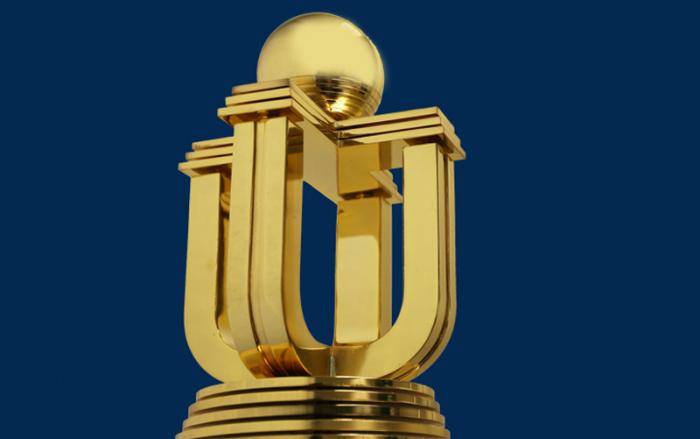 Our Icon
Few symbols represent an institution like our sundial represents us, entitled "Red Bird", the sculpture standing in the center of the Entrance Piazza was commissioned by the Hong Kong Jockey Club and created by two Irish-born, Perth (Western Australia) based sculptors, the husband-and-wife team of Charles and Joan Walsh-Smith.
The sculpture is based on one of mankind's earliest scientific inventions: a sundial. The ability to integrate technology and nature into a seamless form personifies who we are as a university. Its elegance marries elements of the past, while remaining timeless, invoking the future with its minimalist lines, though instantly recognizable as the form of fire, the unity of these incongruent idea stands as a testament to what can be accomplished by the ambition of man.  
The sundial is made of steel and mounted on a paved podium of broad steps in the center of a pool of flowing water - a metaphor for the passage of time. The podium also incorporates a carved mural depicting 39 Chinese achievements in all fields of science and technology. The installation took place on October 8, 1991. The red sundial has then become an icon of our University, with its facets reflecting the interplay of form, function, history, and futurism.
From the Design theme:
"This major focal-point is a great, 8.5m tall 'Timepiece', which is a synthesis of art and science, in that it is a sculpture which actually functions as a sundial, and a sundial which is also a sculpture, irrespective of its functional element. The soaring, sweeping, graceful forms of this centerpiece, is suggestive of dynamic movement and complex rhythms of shape, which uses the Sun and its shadows as an intrinsic element of its function, both visually and aesthetically."
The future of Chinese science and technology cannot be met without a firm recognition of its past.  Taming the challenges in nature requires an understanding of its essential relationship with the sciences. The utility of an object cannot be separated from its artistry and the form that it takes. The Red Bird, shows that only through the mastery of these dualities we can surpass our wildest dreams, being more than equal to any challenge ahead of us. At HKUST our will is greater than our ambition.