Mainland China Connections
HKUST actively engages in opportunities for mutually beneficial collaborations with Mainland China institutions and cities. These ventures involve assisting research, widening the scope for research and development activities, boosting postgraduate education, and enhancing our reputation as a top tier institution. HKUST has engineered a three-part approach to building collaboration opportunities: forge relationships with new partners, expand partnerships with Mainland China institutions and nurture existing relationships with industry.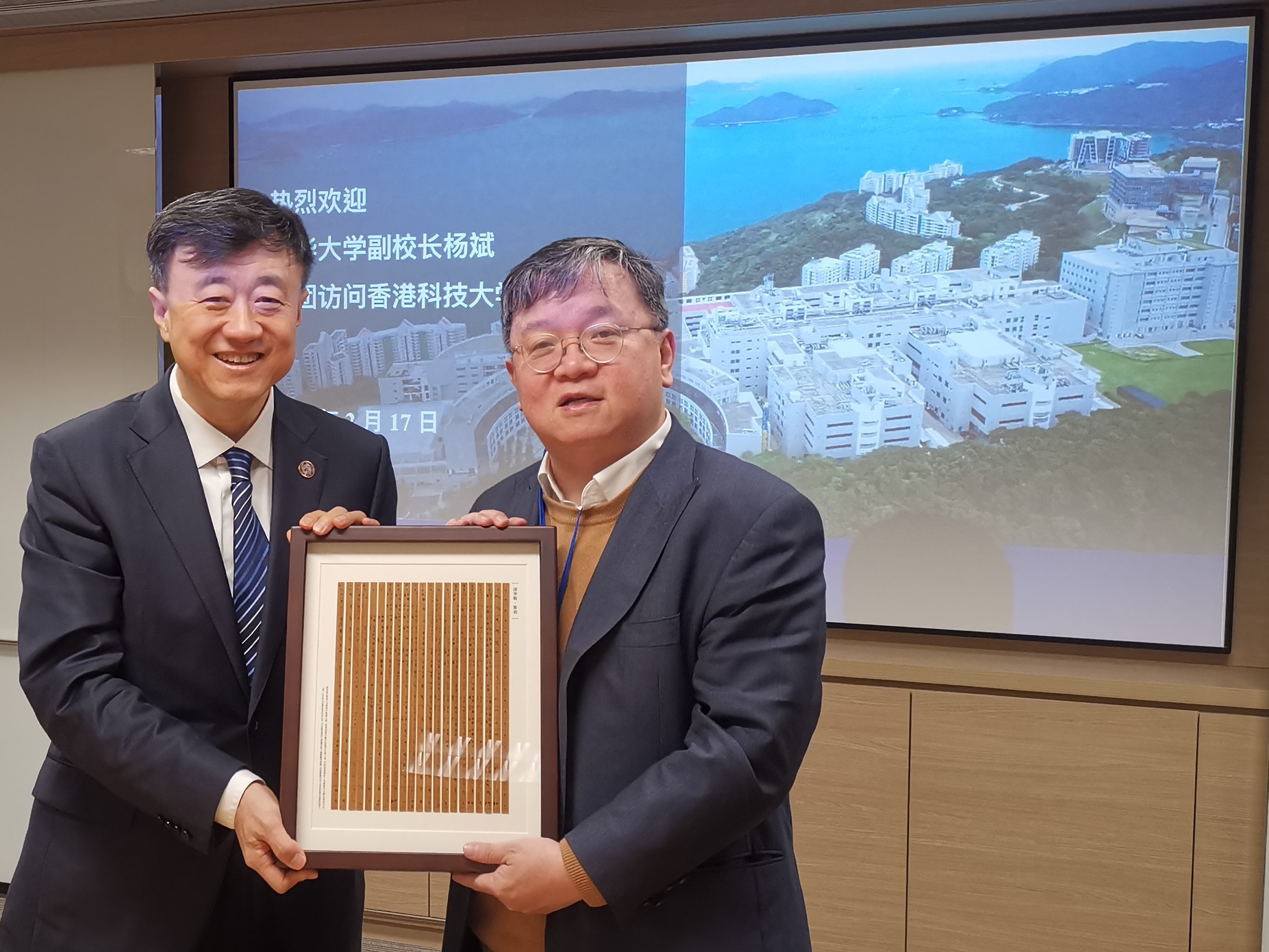 Invigorating Relationships
HKUST's enduring relationships with Mainland China institutions continue to prosper with the support of our partners across the country.  The Ministry of Science and Technology of China approved the establishment of the State Key Laboratory of Molecular Neuroscience and State Key Laboratory of Advanced Displays and Optoelectronics Technologies at HKUST, to build on the existing foundation of excellence in molecular neuroscience and advanced displays and optoelectronics technologies at the University, and approved two Hong Kong branches of Chinese National Engineering Research Centers (CNERC), namely the Hong Kong Branch of CNERC for Tissue Restoration and Reconstruction, and the Hong Kong Branch of CNERC for Control and Treatment of Heavy Metal Pollution at HKUST.  
The Fok Ying Tung Graduate School (FYTGS) is charged to oversee the University's knowledge transfer endeavors in HKUST's Mainland platforms located in Guangzhou, Shenzhen and Foshan.  This mission is realized by technology transfer, collaborations, entrepreneurship and incubation support.  
Guangzhou HKUST Fok Ying Tung Research Institute (FYTRI), located in Nansha, is one of the most important Mainland platforms of the University for knowledge transfer and advancement, engaging in innovative research, product and process development, training, entrepreneurship, and commercialization. FYTRI operates as an HKUST-centric open innovation platform contributing to the economic and social development.
The HKUST Shenzhen Research Institute (SRI) is a platform for R&D projects, executive trainings, and entrepreneurship. SRI also serves as a gateway between Hong Kong and Shenzhen, amongst government, tertiary institutions, industries, alumni and HKUST. 
The HKUST LED-FPD Technology R&D Center at Foshan (FSC) is an engineering center dedicated to the development and transfer of manufacturing technologies for the lighting and display industries, and a window for soliciting applied research projects and fostering entrepreneurship.
Establishing Fresh Partnerships
Building on the University's existing network of relationships, HKUST actively works to extend relationships into Mainland China and forge new ties across the entire country. HKUST management and faculty regularly speak at leading Mainland China universities in various cities sharing the University's internationalization experience. These events have generated major media coverage, further establishing HKUST's importance as a leader in international academic affairs.
In addition to increasing connections with Mainland China alumni, our relationships with Mainland China businesses provide students with opportunities to engage in internships, job placement and research. HKUST has been invited to speak at the Boao Forum, China Entrepreneurs Forum and Summer Davos, which serves as a venue for the world's most influential entrepreneurs from financial, manufacturing, real estate, IT, retail and other major industries to interact.
The University continues to build strong, enduring relationships with Mainland China governmental, business and academic institutions, generating opportunities for collaboration and knowledge sharing. There are various collaborations with several leading universities in Greater China including C9 universities.
HKUST hosted the inaugural HKUST-UVa Jefferson Global Seminars aiming to offer students a unique, multi-faceted global perspective on their coursework. The University has a relationship with the Chinese Academy of Art for students to study design principles. HKUST also signed a strategic university partnership agreement with Shanghai Jiaotong University encompassing exchange as well as research and academic collaborations.
On average, HKUST hosts more than 1300 visitors of 100 delegations from Mainland China every year. These delegates included representatives from universities, businesses and the government officials.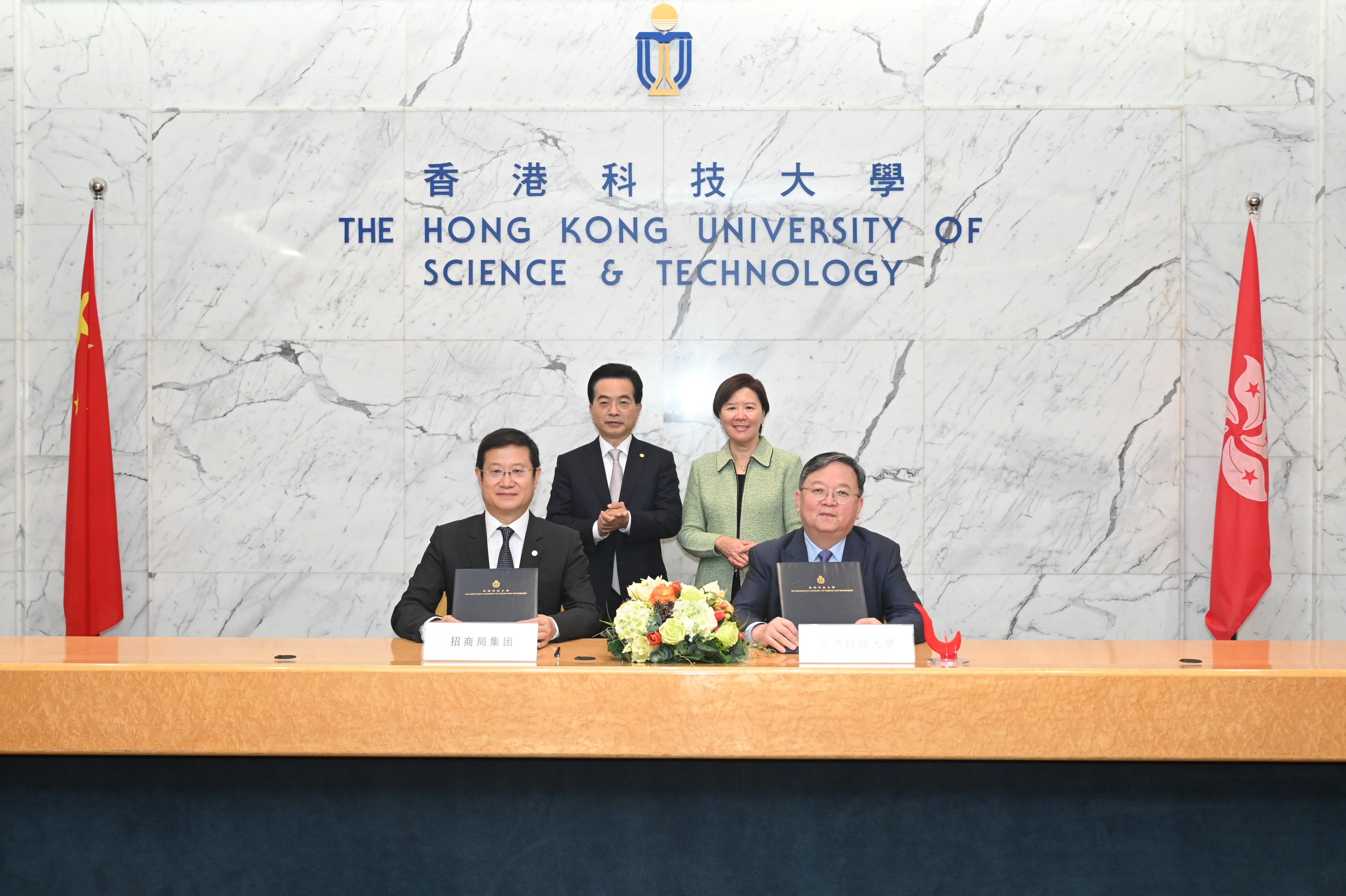 Fostering Talent with Mainland China's Biggest Enterprises
Across the arts, sciences and commercial fields, HKUST is strengthening its ties in Mainland China. HKUST signed a strategic partnership agreement with Lenovo and a series of research collaborations were launched. The University has formed relationships with major Chinese enterprises including Alibaba, AVIC, Huawei, China Merchant Group, Digital China, Tencent and TCL to facilitate professional experience opportunities for students, engage in internships and job placement and to promote the exchange and development of ideas.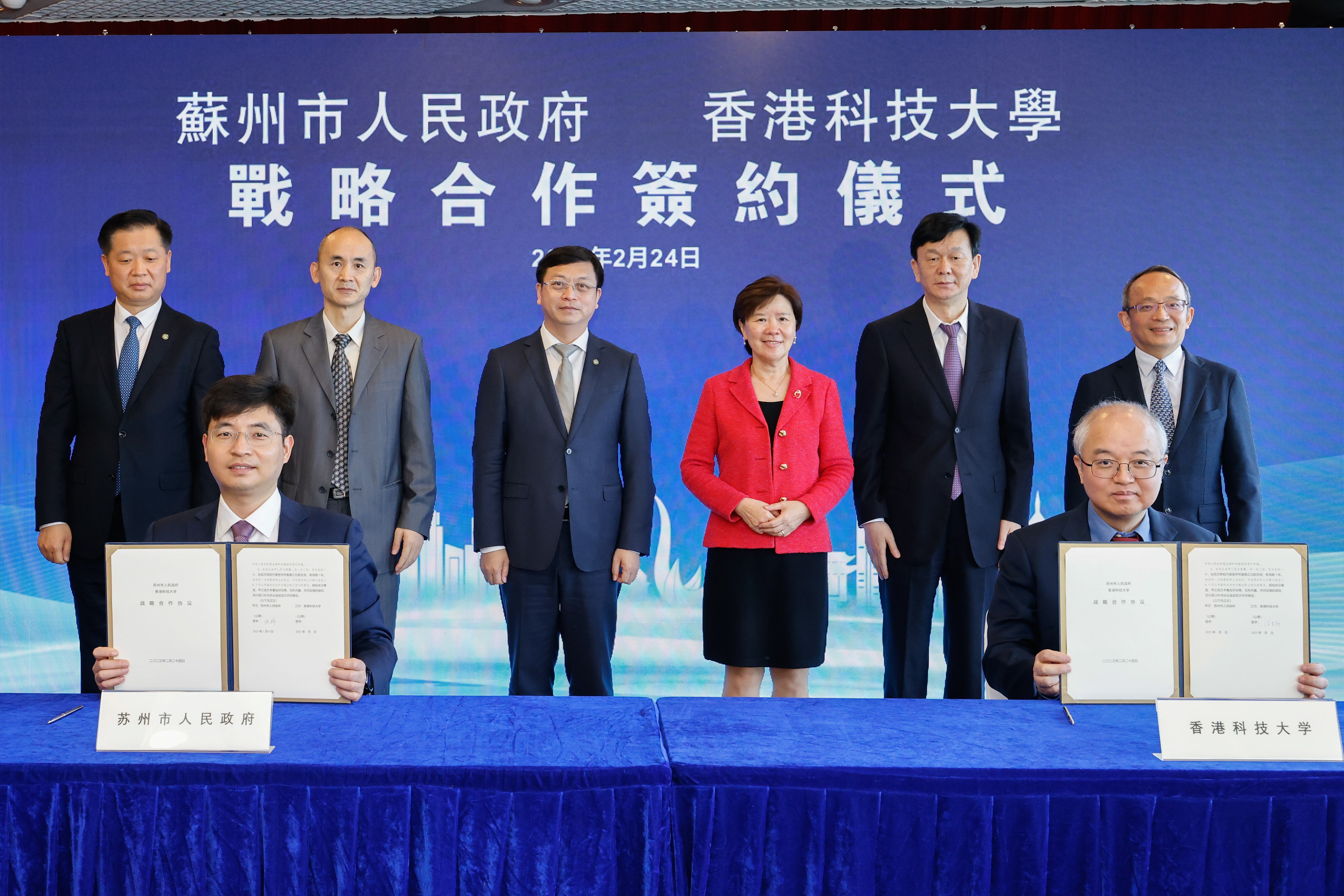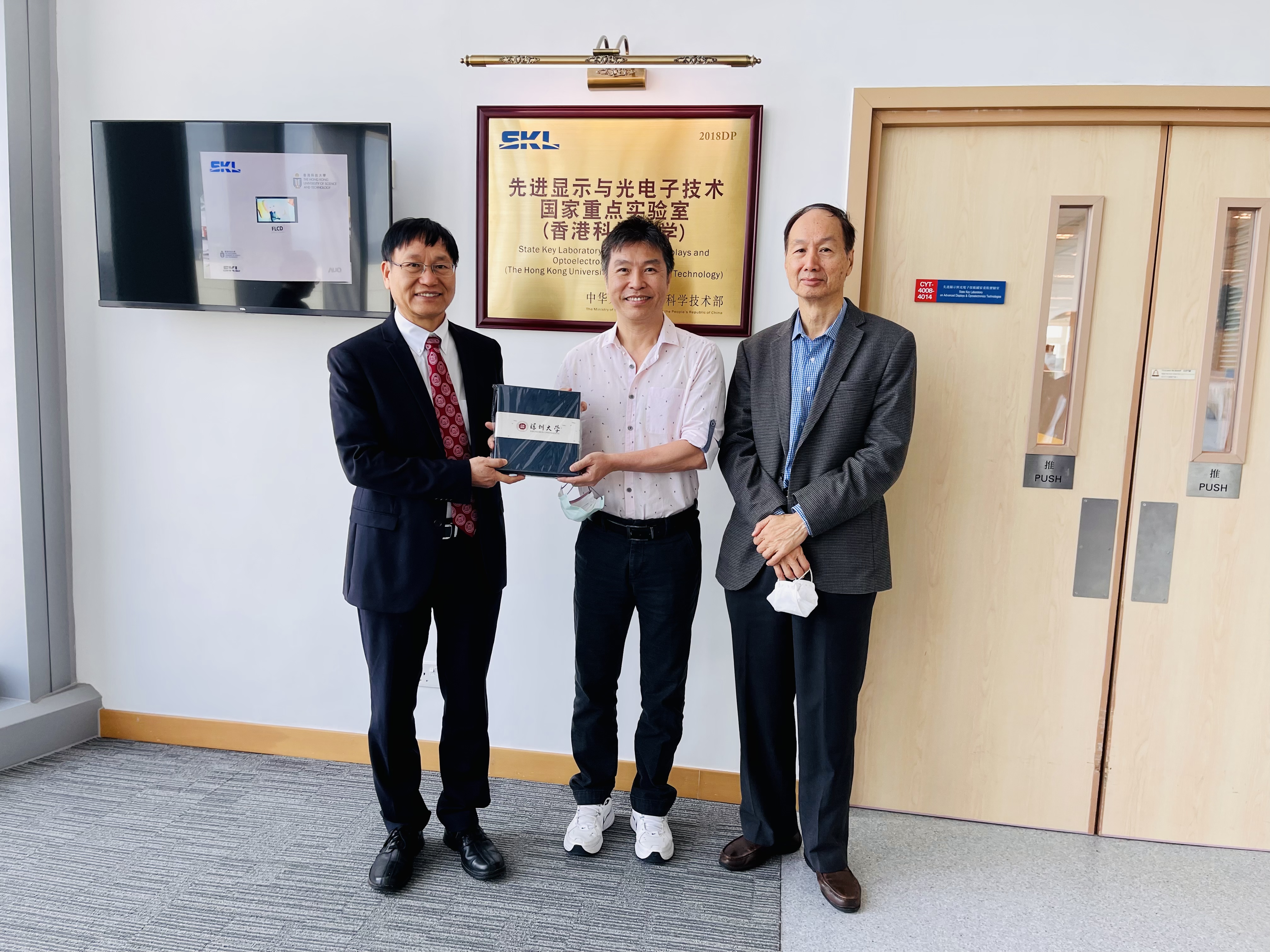 National Accolades
HKUST's strong partnerships in Mainland China have been widely recognized. Faculty members received various prestigious awards in science and technology in China, including the State Natural Science Awards and the state Scientific and Technological Progress Award, conferred by the State Council of the People's Republic of China and the Ministry of Education Awards for Research Excellence in Natural Sciences. In addition, five members of the HKUST faculty have been elected academician of the Chinese Academy of Sciences.